'The United States vs. Billie Holiday': Andra Day Almost Turned Down the Lead Role Because of Diana Ross
Andra Day is opening up about her Billie Holiday movie. The 36-year-old singer and actor stars in Hulu's latest original film, The United States vs. Billie Holiday, as the legendary jazz singer.
Andra Day won a Golden Globe for her performance in 'The United States vs. Billie Holiday'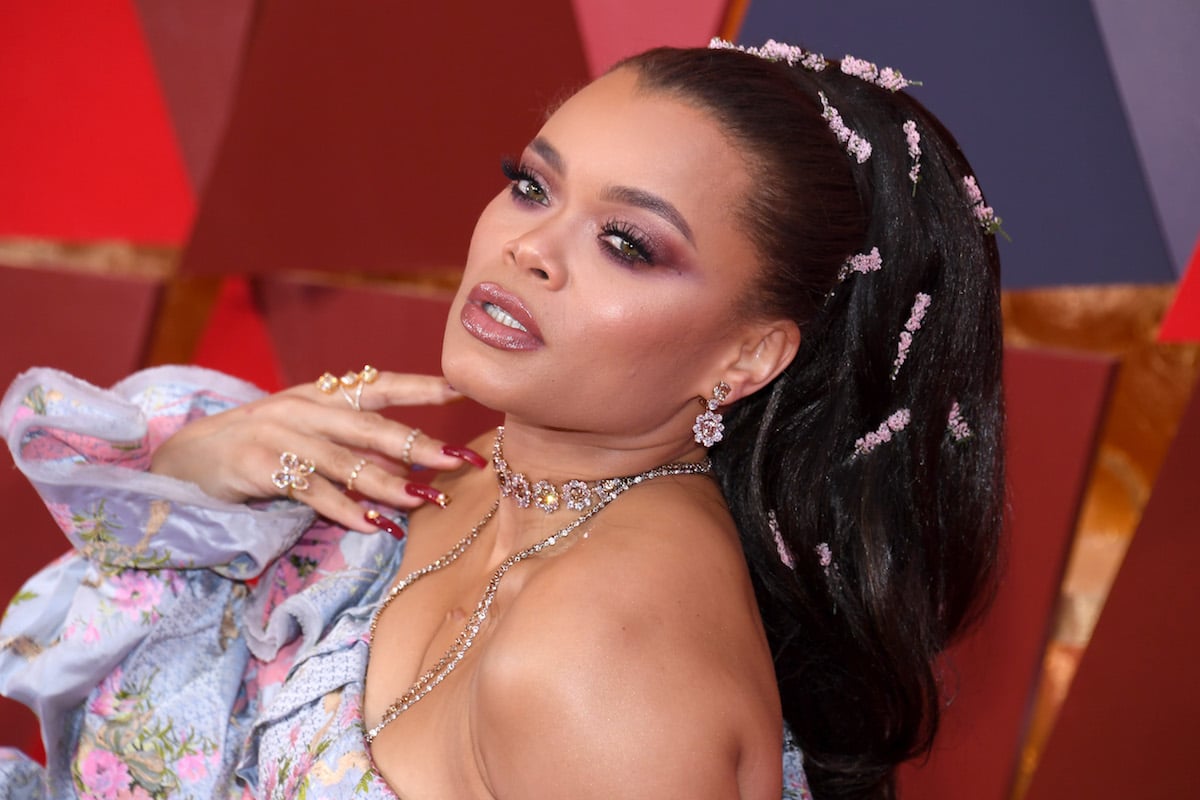 RELATED: 'The United States vs. Billie Holiday': How to Watch the New Music Biopic
At the 78th annual Golden Globe Awards on Feb. 28, 2021, Day received industry recognition for her performance. She won a Golden Globe in the Best Actress – Motion Picture Drama category. She beat out her fellow nominees including Viola Davis (Ma Rainey's Black Bottom), Frances McDormand (Nomadland), Vanessa Kirby (Pieces of a Woman), and Carey Mulligan (Promising Young Woman) for the win.
This marked the actor's first Golden Globe victory and her first major Hollywood award. Day also received a Best Song – Motion Picture nomination for singing "Tigress and Tweed" in The United States vs. Billie Holiday. Ultimately, she lost out to "Lo Sì (Seen)" from The Life Ahead.
Andra Day almost passed on the Billie Holiday movie because of another 1 starring Diana Ross
In a PBS NewsHour interview published on March 1, 2021, Day discussed how she nearly turned down the starring role in The United States vs. Billie Holiday because of Diana Ross. 1972's Lady Sings the Blues earned Ross an Oscar nomination for her portrayal of Holiday. As Day explained, she didn't want to make a new version of the film.
"Diana [Ross] was so amazing in Lady Sings the Blues," Day said. "I had zero desire to remake that movie. I didn't want to see anyone remake it, to be honest."
What made her change her mind? The fact that The United States vs. Billie Holiday is something completely different.
"Then I found out, obviously, that it wasn't a remaking Lady Sings the Blues, but that it would be vindicating Billie's legacy, which incentivized me," she explained.
Day also said fear and doubt almost prompted her to decline the role. After she got the offer to play Holiday she wasn't sure about it.
"Even after being incentivized by Lee [Daniels] and by Suzan-Lori Parks and Johann Hari, I still was like, 'I'm not good,'" she said. "Even when Lee told me I got the part, I was like, 'Wow, are you sure you don't want to, like, look at other people? Like, I'm still not sure this is a good idea.'"
Eventually, Day accepted the role and used it to work "through those feelings of inadequacy and unworthiness."
Andra Day smoked cigarettes and drank alcohol to get a voice like Billie Holiday's
RELATED: Lee Daniels Calls Billie Holiday the 'Godmother' of the Civil Rights Movement
To get her voice to sound as much like Holiday's as possible, Day turned to cigarettes and alcohol.
"It's probably one of the most unhealthy things I've done," she confessed.
The actor worked with a dialect coach but she felt only so much of Holiday's sound could be taught.
"The gravel in Billie Holiday's voice, the sound and the tone, is something that women earned over years of her life," she said. "I had to figure out how to earn it in a very short period of time."
Day went on to say it helped her channel Holiday and her movements.
"Interestingly enough, the cigarette smoking, drinking a lot of gin, really helped me to feel that gravel, you know what I mean? To feel where it came from, and it had to slow me down because I'm fast — (motions) and I do all this. And Billie Holiday is, like, easy," she said.
Watch The United States vs. Billie Holiday on Hulu.