The Unsurprising Origins of Paris Hilton's 'Baby Voice'
Paris Hilton wears a lot of hats — and you can bet they're all designer. As an actress, recording artist, entrepreneur, DJ, and model (to name a few), it's no wonder that the iconic blonde has an estimated net worth of $300 million.
Since the early 2000s, we've been counting on Hilton for fashion inspiration, fragrances, and insight on what's "hot." Clearly, the hotel heiress has some serious staying power. From her style to her voice, she's built a strong brand — and her rise to the top was no accident. 
The Hilton Hotels heir found fame on her own
Paris is the great-granddaughter of the founder of Hilton Hotels, Conrad Hilton. From birth, she became an heir to his fortune. Her childhood was spent attending the top schools and splitting time between her family's home mansion and vacation mansions. Still, the young Hilton was never satisfied to simply coast and await her inheritance.
According to Biography, Hilton's glamorous lifestyle naturally attracted the public's attention. Her active participation in the New York party scene brought A-list connections, and soon she was making headlines right alongside them. Frequently, the articles were far from flattering… but the young socialite was beginning to earn the recognition that would help to build her brand. 
In her early 20s, Hilton starred with Nicole Richie in The Simple Life, a reality TV series that followed the wealthy women completing blue-collar tasks.
The success of the series helped make "Hilton" a household name — outside of the hotel chain. By 2006, she had created Paris Hilton Entertainment, now a multi-billion dollar company that serves to distribute Hilton's bags, fragrances, shoes, and clothing line. 
Paris Hilton's 'baby voice' had its origins in her childhood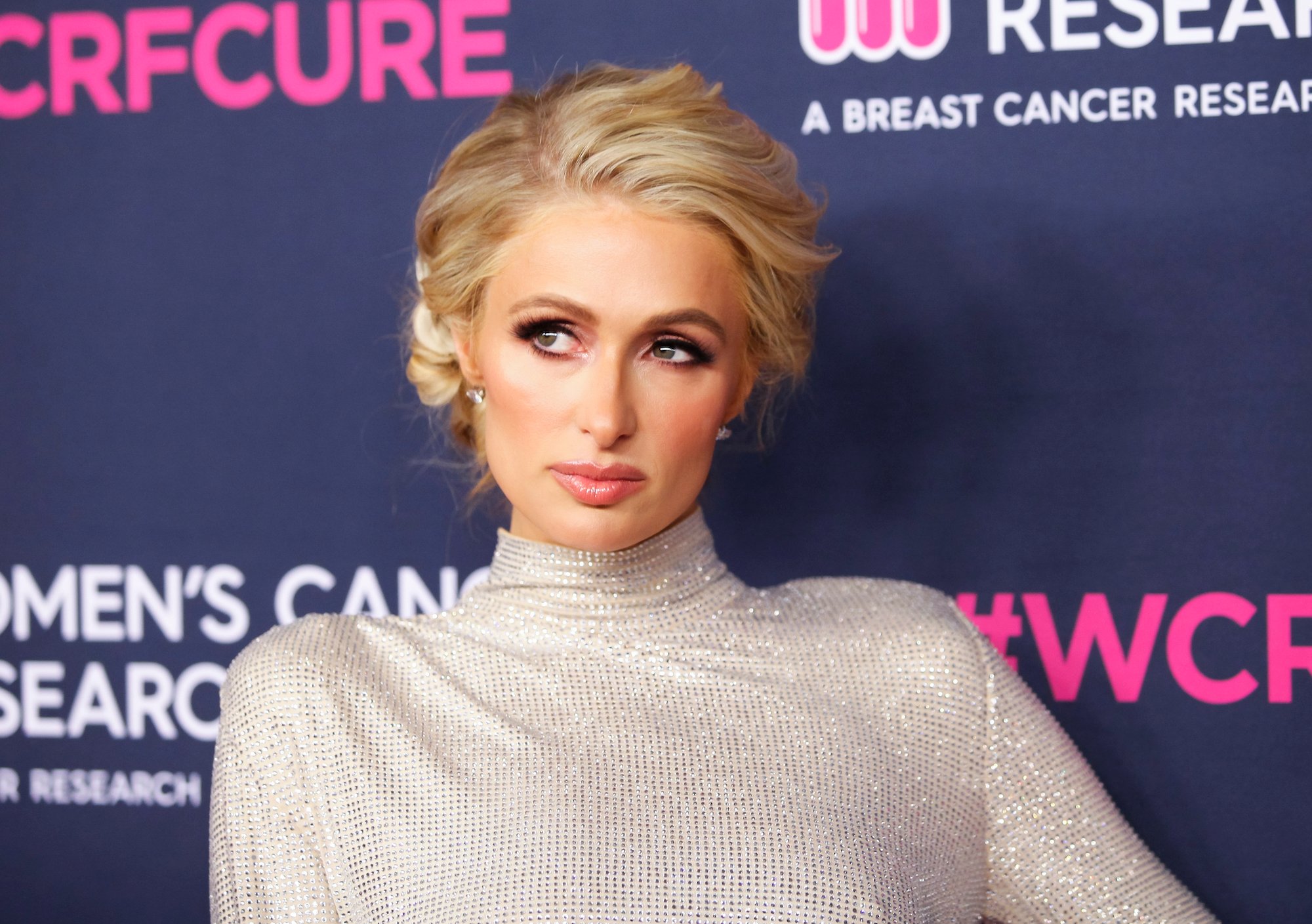 Clearly, Hilton's entrepreneurial ways started young… and so did some of her most iconic personality traits. The star has recently admitted that much of her famous persona is more of a character than a reflection of her true self.
So how did she so perfectly design a role that would capture the attention — and dollars — of millions around the world? 
The "Even the Rich" podcast, hosted on Spotify, recently took a deep dive into the millionaire's life. They took a look at Hilton's world-famous brand image and explained the origins of one of her most iconic attributes: the baby voice.
Hilton's speech patterns and pitch have been mocked, copied, and even used as inspiration for modern television characters. But before it made its way to the big screen, it echoed through Hilton's childhood home. 
Apparently, the young girl realized that using a sweet, child-like voice helped convince her father to give in to her demands. When she hoped to win the hearts of the public, she turned to the same tactic. Evidently, she did something right… but recently, her messaging has taken a different tone. 
Recent years have seen a new side of the star
Hilton is no stranger to philanthropy. Most notably, her family foundation recently made a $10 million donation to help with the fight against coronavirus, according to The Blast. The celebrity has also frequently used her platform to speak out against certain issues, like wearing furs. 
Recently, however, Hilton has opened up about causes closer to her heart. Her new YouTube documentary, This is Paris, provides brand-new insight into childhood struggles and trauma. Specifically, Hilton shares about an abusive boarding school experience and her desire to get similar schools shut down. 
Using your voice — baby version or not — to achieve positive change? That's hot.