The Unusual Way 'Bridgerton' Kept All Signs of Modern Life Out of Production
Bridgerton's taking Netflix by storm. Since it debuted in December 2020, people can't stop watching — or talking about — the latest TV show from Shonda Rhimes. What they're not talking about? Modern details the show forgot to remove. Turns out, Bridgerton's production team relied on one trick to keep pieces of modern life out of the Regency-era program.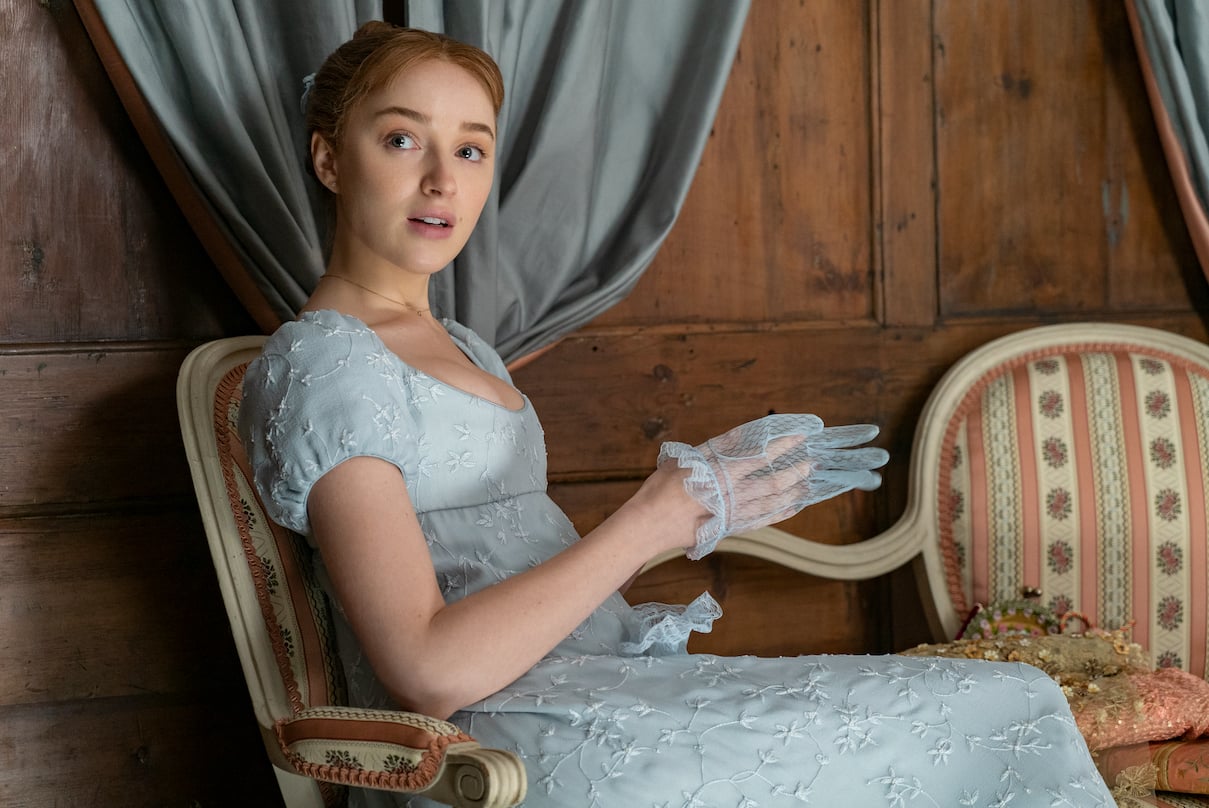 'Bridgerton' isn't a typical period drama
It's clear from the start Bridgerton is unusual as far as period dramas are concerned. Set in 19th-century London, there are no bonnets on Bridgerton.
Although the costumes and sets are anchored in the past, the music is modern. Ariana Grande's "Thank U, Next" played at the first ball only to be followed by other instrumental renditions of popular songs.
The same goes for the rest of the show. The costumes, sets, and music all mimic the 1800s but aren't necessarily historically accurate.
"It's a pastiche — not a pantomime, but it is a nod to the period, without being restricted by the period," Will Hughes-Jones, Bridgerton's production designer, told Shondaland in January 2021.
Based on romance novels by Julia Quinn, the Netflix series tells the story of the Bridgerton and Featherington families. They navigate the aristocracy of Regency London while Lady Whistledown (voiced by Julie Andrews) shares scandalous gossip in pamphlets. 
RELATED: 'Bridgerton' Creator Says Netflix Series Stays True To Books: Fans Will 'See All the Elements They Love on Screen'
'Bridgerton' art director flagged non-Regency era details
During a January 2021 interview with Deadline, Bridgerton director Julie Anne Robinson discussed how the Netflix series kept any modern details from getting captured on camera.
Remember the Starbucks cup on Game of Thrones? Robinson, who directed and executive produced the first and sixth episodes, avoided a similar slip-up using an idea straight from Hughes-Jones. Standby art director David Crewdson would wear bright orange to flag non-period details.
"Will was obsessive about period detail," Robinson said. "He would get David to dress in orange. If there was something Will didn't like, if there [was] a roof he didn't like, David would go and stand there and wouldn't move."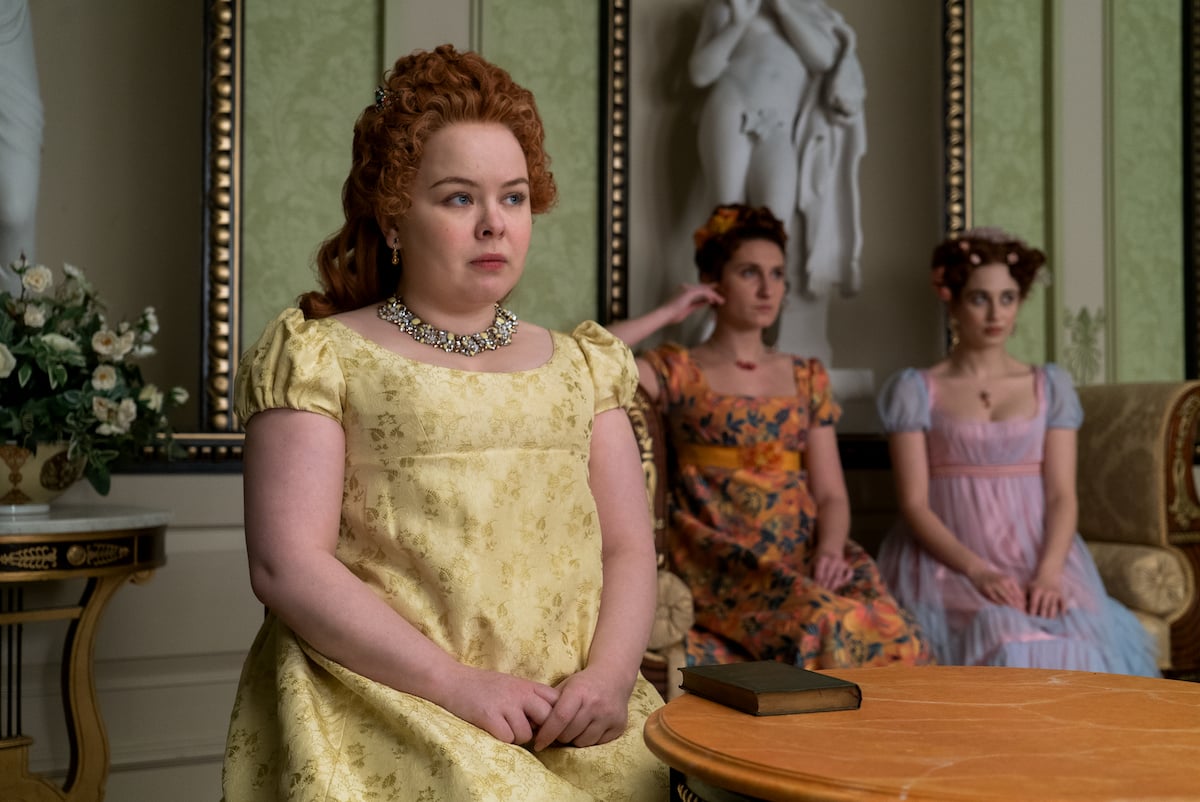 "We would know that we couldn't move the camera where we would see this guy dressed completely in bright orange," she added, calling it a "great idea."
Simple but effective, the trick worked. Eagle-eyed Bridgerton fans have yet to point out any glaring non-Regency era details since the series premiered on Dec. 25, 2020. 
RELATED: Julia Quinn 'Never Expected' 'Bridgerton' To Be a 'Word for Word Adaptation' of Her Books': 'I Didn't Want That'
'Bridgerton' filmed around England
Bridgerton filmed in multiple cities around England. The show filmed exterior shots of the Featherington and Bridgerton family homes in Greenwich, London, and Bath.
The show's Grosvenor Square, where stately properties reside, doesn't actually exist. But there are plenty of real Bridgerton filming locations to visit. According to Shondaland, the show used upwards of 100 practical locations to bring the show to life. Among them were the Wilton House in Wiltshire and the East London streets of Greenwich.
Watch Bridgerton Season 1 on Netflix. 
RELATED: 'Bridgerton' Creator Admits 'There Was Really Nothing Easy About' Making the Netflix Series