'The Upshaws' Season 2 Release Date Announced With First Look Photos
Netflix is bringing back your favorite Indianapolis family for 'The Upshaws' Season 2. Find out the latest information about the show here.
Fans have been awaiting any news on The Upshaws Season 2 ever since that shocking cliffhanger ending in the TV show's latest episode. Created by Wanda Sykes with Regina Y. Hicks, the series focuses on the lives of a Black family in Indiana, led by mechanic Bennie Upshaw. At 40-something, Bennie (Mike Epps) still doesn't have it all together, but he's trying to do better for his kids and his high school sweetheart wife Regina (Kim Fields).
It's been a slow stream of updates on The Upshaws Season 2, but Netflix has finally revealed the release date and images from the new season. Check it out.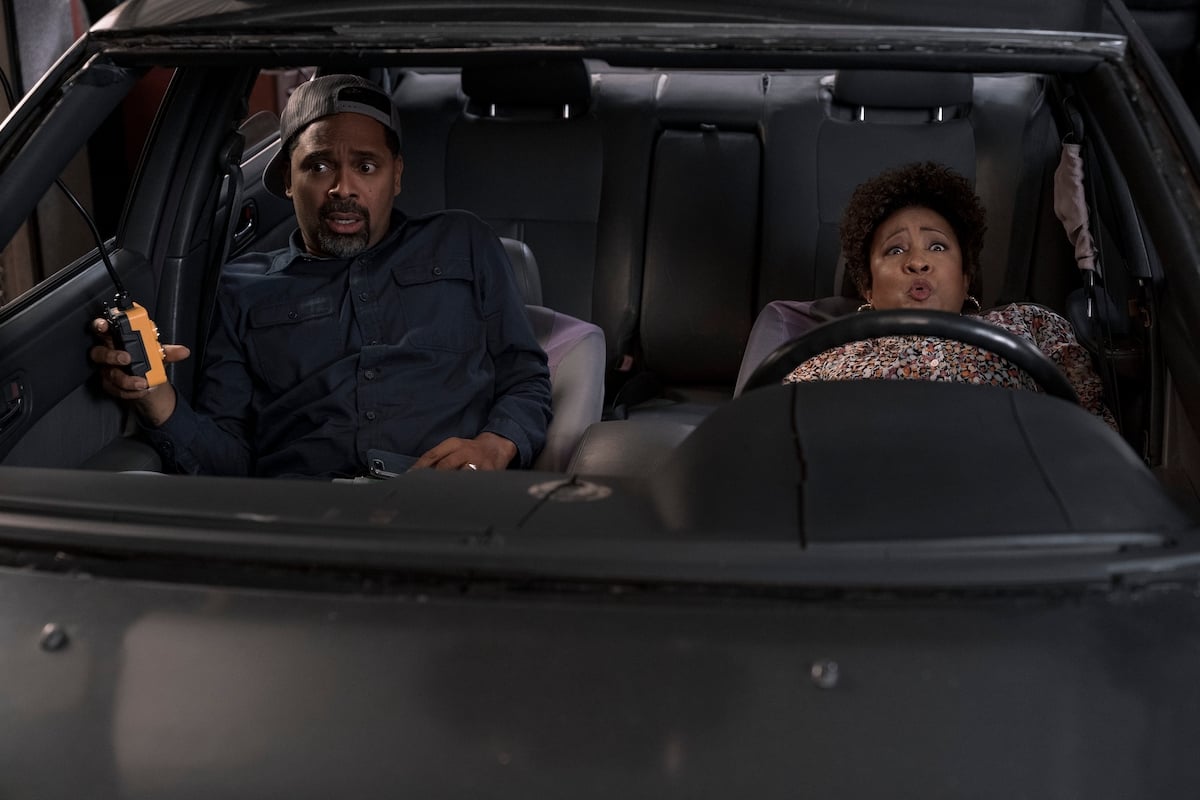 'The Upshaws' Season 2 to premiere in June
It was announced on May 7 that The Upshaws Season 2 would premiere on Wednesday, June 29, just over a year after the show was renewed.
"We are so excited we get to bring this amazing show back for a second season. And thankful that Netflix saw and felt all the love we got for this wonderful family," Hicks said in a statement at the time. "Looking forward to bringing more Upshaws' joy to all who fell in love with them."
"Wanda and Regina have created a fresh entry in the tradition of Black sitcoms that's real, relatable, full of heart and incredibly funny," Netflix comedy boss Tracey Pakosta added. "We're thrilled to see where they, along with their talented cast, take the Upshaws in the second season."
A first look at 'The Upshaws' Season 2
The first season of The Upshaws chronicled a strain between Bennie and Regina, caused by poor financial decisions on his part.
Furious about his behavior, Regina kicked him out of the house. He ultimately moved back after a heart-to-heart about their future together, but that happiness seemed over by The Upshaws Season 1 finale. They were having a celebration for Regina when they were interrupted by a knock at the front door. It was a girl claiming to be Bennie's daughter, leaving Regina speechless.
But in teaser images for The Upshaws Season 2, things appear to be better. Even Lucretia can be seen smiling. Take a look:
Though exact plot details are unknown, the synopsis offers insight into what's ahead on the show. It says in part, according to Shadow and Act, that in this season, "the Upshaws continue to ride life's ups and downs, including new loves, old flames, big dreams, life changes, and the love and drama that comes with family."
The cast of The Upshaws Season 2, of course, includes Mike Epps, Kim Fields, Journey Christine, Diamond Lyons, Jermelle Simon, Khali Spraggins, and Wanda Sykes. Page Kennedy and Gabrielle Dennis are also likely to appear on the show.
How many episodes are in the new season?
As Shadow and Act notes, there are 16 episodes this season — an increase from the 10 in the show's first season. The first eight episodes, which are 30 minutes each, will drop on June 29, followed by the remaining eight at some other point. But the exact release date for The Upshaws Season 2 Part 2 has not yet been shared. Showbiz Cheat Sheet reached out to Netflix for further comment but did not immediately hear back.
In the meantime, check out the first season of The Upshaws now on Netflix.