The 'Valley Girl' Remake Isn't 'Happy Death Day' Star Jessica Rothe's First Musical
Hollywood is so into remakes and reboots these days that it takes a lot to surprise fans. Yet, whenever the industry targets a cult movie, its devoted fan base tends to get up in arms in defense of their beloved film. Such was the case, to some degree, when MGM announced a Valley Girl remake.
The original 1983 film was a teen-focused romantic comedy riffing on Romeo & Juliet. Starring Nicolas Cage and Deborah Foreman, Valley Girl brought in more than $17 million on a reported $350,000 budget. But the remake is taking a more musical approach to the story.
While the 2020 version will be more ambitious, the new Valley Girl at least boasts actress Jessica Rothe, who knows a thing or two about starring in a hit musical.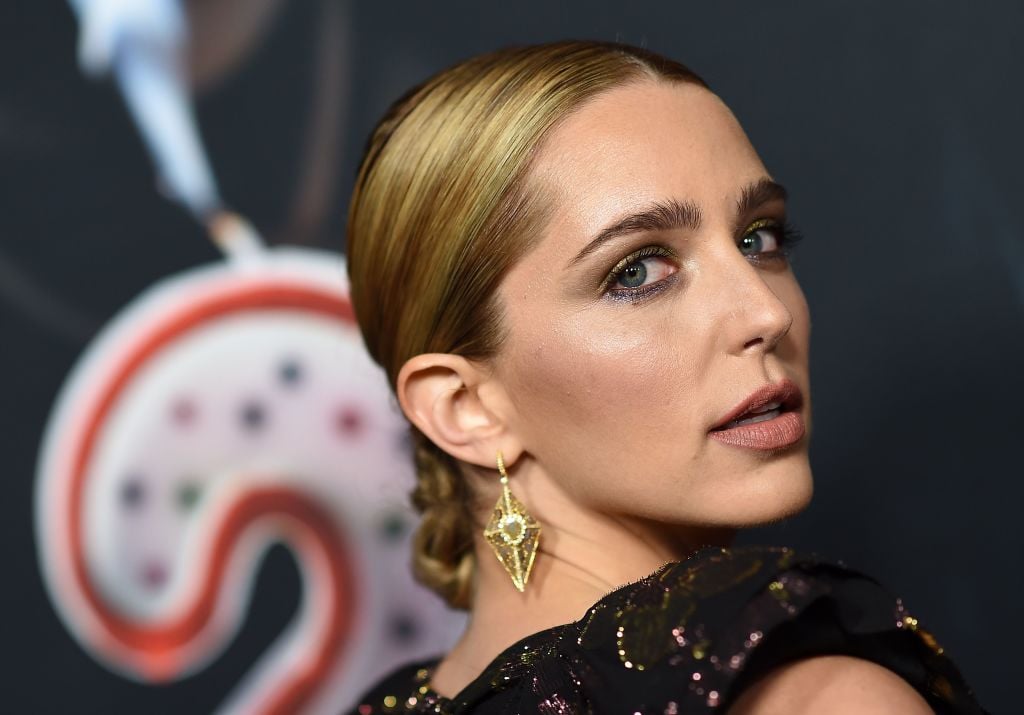 Jessica Rothe is best known for the horror-comedy 'Happy Death Day'
Rothe — who will be taking on Foreman's role in the 2020 Valley Girl — is best known for the 2017 horror-comedy Happy Death Day. In the film, Rothe plays a college student who finds herself trapped in a slasher movie version of Groundhog Day.
Forced to relive the same day over and over, Rothe's Teresa "Tree" Gelbman sets out to solve her own murder. The actress has earned critical praise for her comic timing and emotional range as one of the most iconic recent scream queens.
Rothe also reprised the role for 2019's Happy Death Day 2U. Although the sequel wasn't as successful as its predecessor, Rothe again earned strong notices for anchoring the material. Still, while Happy Death Day might be her biggest leading role, it isn't Rothe's biggest box office hit.
Jessica Rothe sings and dances in Oscar winner 'La La Land'
Rothe plays Alexis, one of Emma Stone's roommates in 2016 blockbuster La La Land. The film, of course, earned Stone an Academy Award for her role as a struggling actress who falls in love with a jazz musician (Ryan Gosling). Most of the movie's story revolves around its two stars. Yet, Rothe impresses in one of La La Land's most memorable numbers.
Early on in the film, Mia's (Stone) friends and roommates try to convince her to attend a big Hollywood party with them. In the ensuing number, the quartet of aspiring actresses bursts into "Someone in the Crowd" as they dream of the opportunity that will launch their careers.
Given the relatively small role Rothe plays in La La Land, the film only scratches at the surface of what the actress is capable of. After all, Rothe's background is in fine arts and theatre. So Valley Girl could be the first big chance for her to tap into everything she can bring to a big Hollywood musical.
The new 'Valley Girl' will be released digitally on May 8, 2020
In addition to Rothe, the new Valley Girl will star Josh Whitehouse, best known for the BBC series Poldark. The two are joined by Judy Greer, Mae Whitman, and controversial YouTuber Logan Paul. In fact, the film's release was pushed back from its original 2018 date due to a scandal involving Paul.
Then, ahead of its scheduled May 8, 2020 release, the coronavirus pandemic led MGM to reconsider its strategy. Now Valley Girl will be released digitally the same day it was intended for theaters. For fans of Rothe, the decision not to pursue a theatrical release is disappointing. But unlike other anticipated films, at least the new Valley Girl will be available very soon.