'The Vampire Diaries' 3rd Salvatore Brother? Guess Which Cast Member Almost Played Him
The Vampire Diaries' Damon and Stefan Salvatore made many fans swoon over with their personalities, romantic overtures, and brotherly bond. Ian Somerhalder and Paul Wesley locked into their roles and will be forever linked to Nina Dobrev's Elena, Mystic Falls, and their brotherhood. However, there originally was supposed to be another member of the Salvatore clan played by one of the show's other cast members. But TVD bosses placed him in a different role.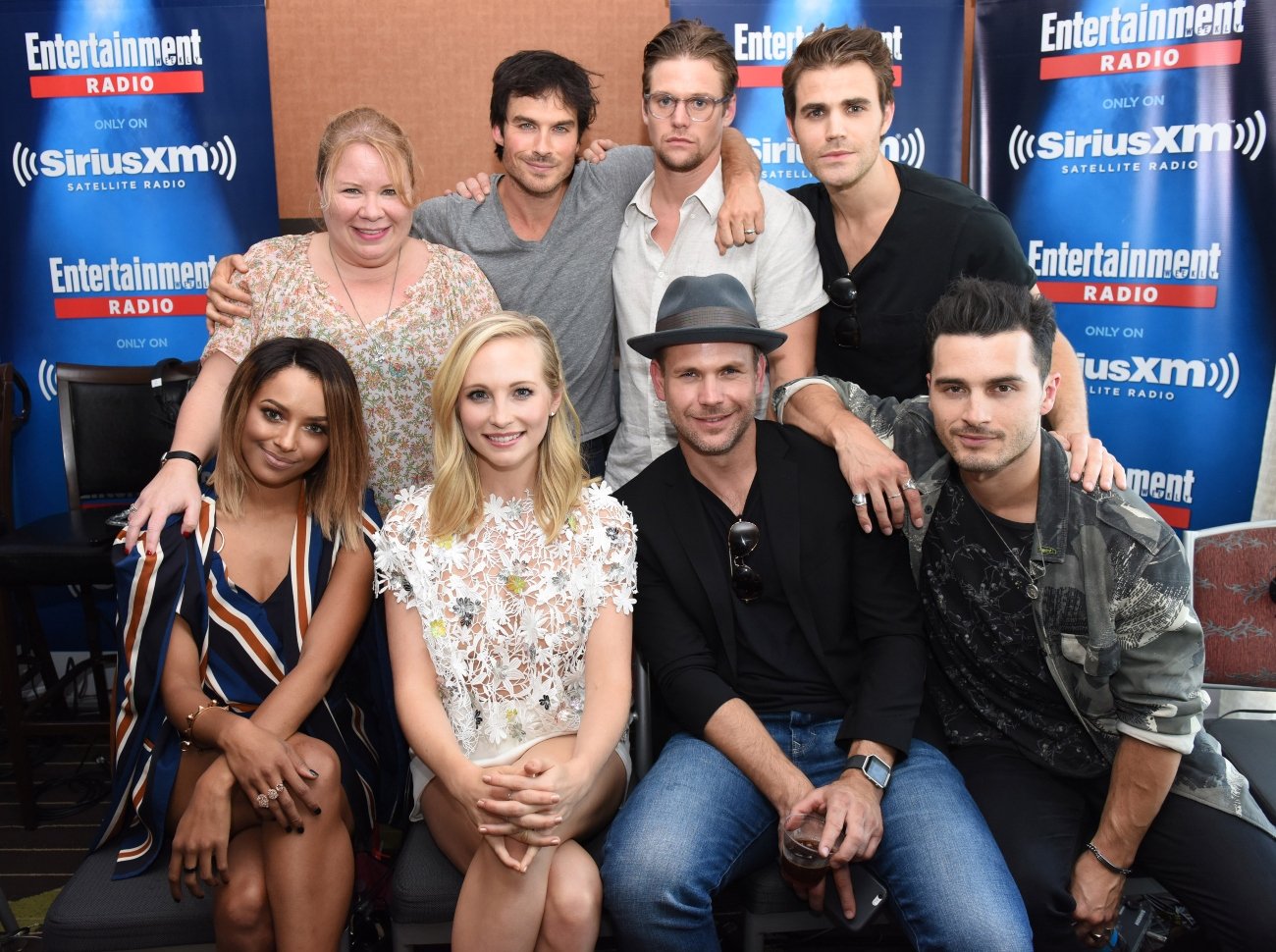 Michael Malarkey almost played a Salvatore in 'The Vampire Diaries'
When fans first met the Salvatores in the TV version of The Vampire Diaries, Damon and Stefan were it. Later, we learned about their family tree, including parents Giuseppe and Lillian. But at one time, TVD bosses considered adding a third Salvatore brother into the main mix.
Former showrunner Julie Plec and Michael Malarkey spoke with Entertainment Weekly and revealed that Malarkey almost snagged the part. That's right. The actor who played Enzo could have been a Salvatore, but his path took a different turn. Malarkey recalled his audition.
"I auditioned. The role was initially called 'Eli' — if you guys remember that," he said. He remembered doing one scene where the character went on a feeding frenzy and then tried to get Stefan to party with him. At the time, Malarkey was unsure if the character was Stefan's friend or a ghost.
He also recalled rehearsing a different scene with Katherine Pierce (Dobrev) in a cell that explored his vampire origin story. "By the time I got to set, the scenes were different. The characters were different," said Malarkey. But he performed one with a British accent, and it's what sold Plec.
"We talked about this in an earlier episode, but you were supposed to be the third Salvatore brother," Plec stated during their EW chat. TVD writer Brett Matthews confirmed it. "100%. That was always the plan and then it went in a different direction. But that's why it was so hard to find the person." Matthews added that they were casting for a Salvatore which would explain why Malarkey read for multiple scenes.
In 'Vampire Diaries,' Giuseppe Salvatore had another child
Though The Vampire Diaries did not make the show about a trio of brothers in love with Elena, there was another sibling entwined in their tale. He was Damon and Stefan's half brother on their father Giuseppe's side, born after Lillian's death.
Mentioned during the Silas doppelgänger storyline, he had a son named Zachariah whose descendants spawned a Stefan lookalike. Apparently, Giuseppe conceived the child with one of the maids to carry on his family name. That's where Tom, Stefan's doppelgänger, came from as part of the family bloodline.
Malarkey enjoyed being Enzo
Fans know that Enzo and Damon had a tight friendship that stretched back years, but it was marred by Damon's betrayal. Their complicated relationship made for entertaining TV, and it's something Malarkey relished. He asked Plec and the writers for more screen time with Somerhalder.
But he also loved Enzo's arc with Bonnie and cherished what their story taught him and the audience. Love is eternal. Fans can relive Enzo's story with Damon, Bonnie, and the rest of the gang by streaming The Vampire Diaries on Netflix.