'The Vampire Diaries' Alum Candice King Just Shared an Adorable Maternity Photo
Fans of The Vampire Diaries flipped over vampire Caroline's supernatural pregnancy during season 7 of the show. At the time, Candice King, the actor who brought the character to life, was pregnant, which inspired the writers to craft the mystical motherhood storyline. Now, King has announced her second pregnancy and shared some adorable photos with her Instagram followers.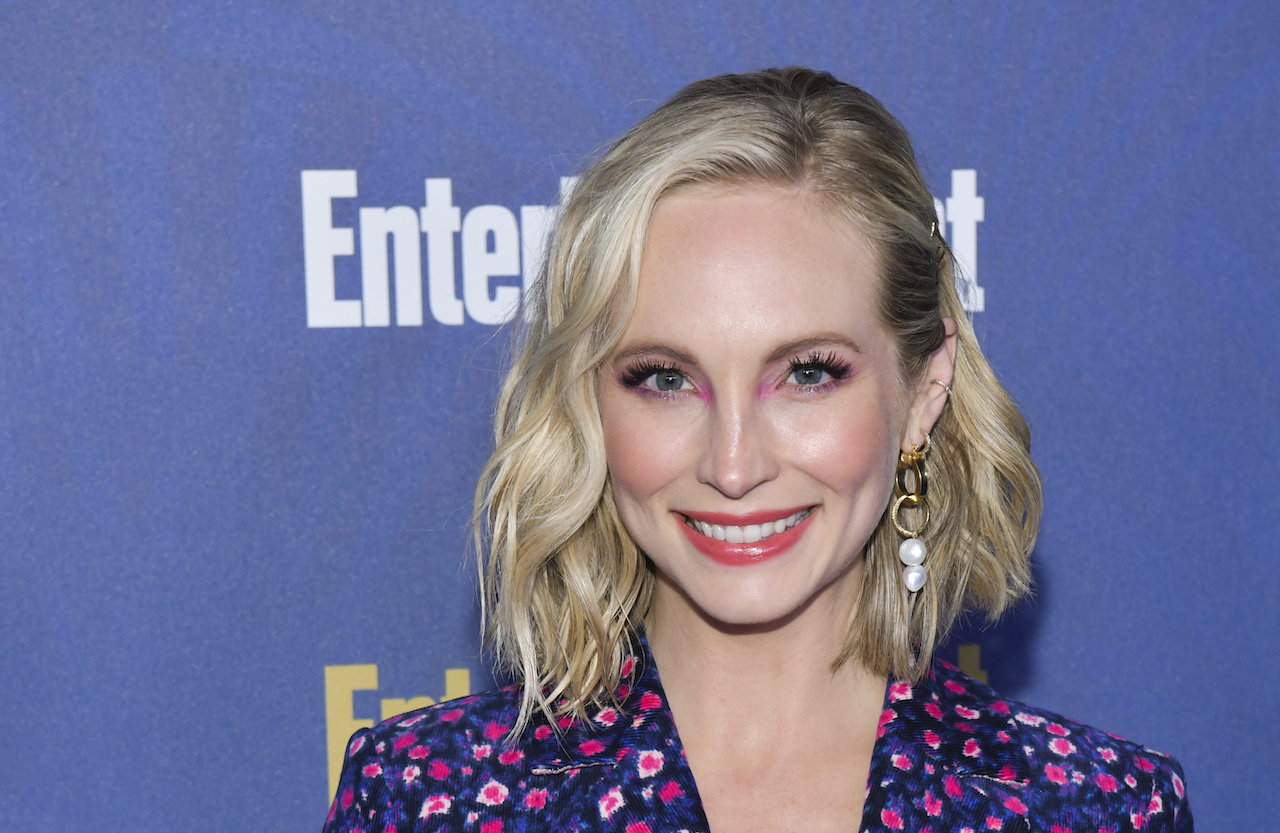 Candice King is married with children to a rock star
King's character, Caroline, enjoyed numerous romances on The Vampire Diaries before settling down with her true, albeit ill-fated, love. In reality, Caroline-portrayer King fell in love and tied the knot with Joe King, a member of The Fray, in 2014, as noted by IMDb. With his two daughters from his previous marriage and the four-year-old daughter they share, the Kings currently have three girls and one baby on the way.
The Kings shared a sweet maternity photo
RELATED: 'The Vampire Diaries': Ian Somerhalder and Paul Wesley Tease Their New Project
King took to Instagram and shared a photo taken by her hubby. In the caption, she wrote, "Joe King took this photo of me about two months ago while we were on our family road trip. It's a calm moment in a time that feels chaotic. It's one of my favorites, and I'll cherish it forever. So grateful to have this sweet baby growing bigger every day in my belly. I talk about what my experience in pregnancy this year has been like on our Directionally Challenged podcast this week with guest Doula Haize Hawke. Even in the best of circumstances, I've found it to be an emotional rollercoaster to be pregnant in 2020. To all the mommas to be out there…. I'm sending you love, strength, and deep breaths."
The star's husband posted the same photo on his Instagram, expressing his anticipation for the new chapter. In the caption, he shared his thoughts, saying, "Baby King is on the way, and I couldn't be more excited to welcome this new life with the love of my life."
The expectant mother got real about pregnancy portraits
RELATED: 'The Flash': Danielle Panabaker's Adorable Instagram Birth Announcement
In another snapshot taken later, King stood staring out a window while embracing her baby bump. In the caption, she revealed some authentic thoughts about the moment, writing, "When posing for a preggo [picture] cradling your bump while also crossing your legs is a great way to also not pee yourself while trying to look put together for five seconds."
Candice King has something else cooking
To the delight of The Vampire Diaries fan base, King has at least one project cooking. She portrays Kim in the upcoming romance film, After We Collided. The movie, which revolves around two young adult lovers, is based on the novel of the same name and is the sequel to the 2019 feature, After.
After We Collided also stars Josephine Langford, Hero Fiennes Tiffin, Louise Lombard, Dylan Sprouse, and Charlie Webber. Audiences can catch After We Collided on Oct. 2, in theaters and on VOD platforms.
Follow Erika Delgado on Twitter.