'The Vampire Diaries': Damon Salvatore Had to Murder 1 Character to Kill His 'Loveable Villain' Vibe
A detailed compilation of Damon Salvatore's Vampire Diaries kill count is available in several places on the internet. Ian Somerhalder slayed the role as his character slayed innocents, baddies, and loved ones, leaving a trail of dead and resurrected bodies in his wake.
Somerhalder brought a lot to the show, and he's won awards for his portrayal as one of TV's favorite villains. But the showrunners deliberately had Damon murder one character so he wouldn't be so dang loveable. And it backfired.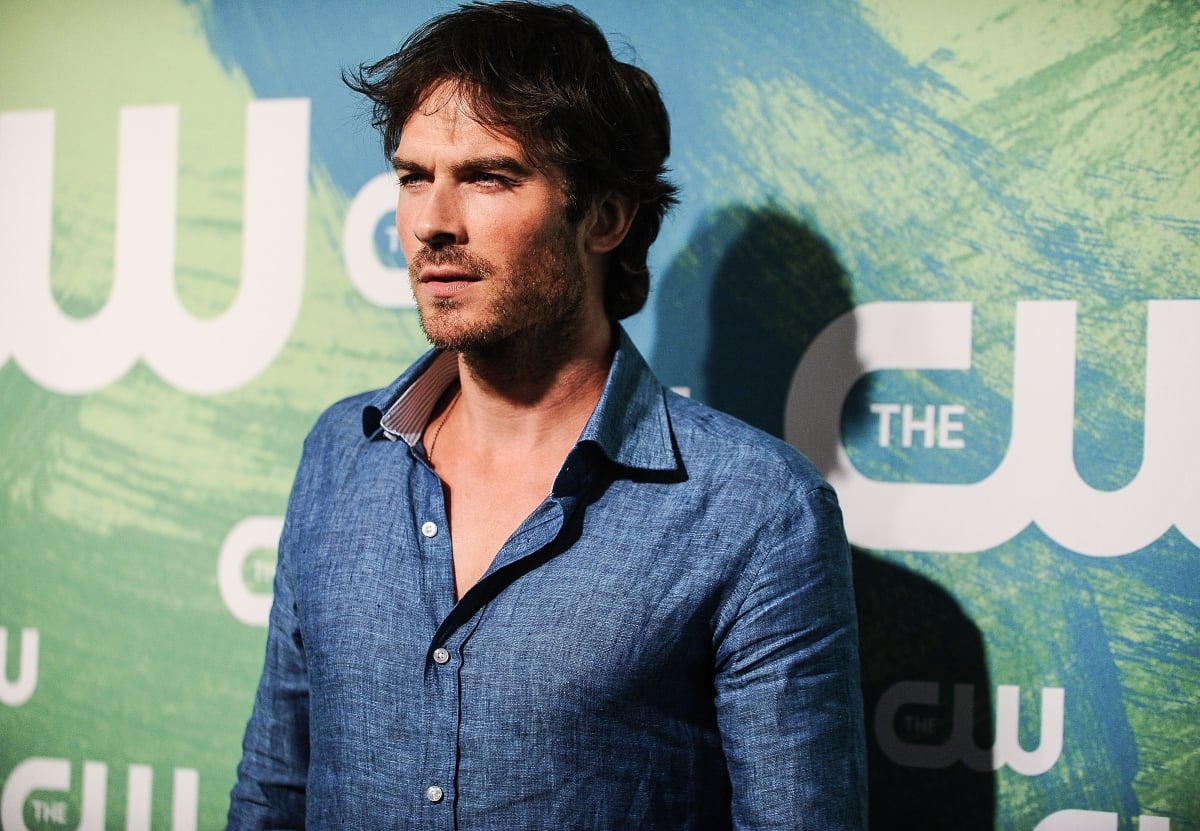 Damon Salvatore had to murder Jeremy Gilbert in 'The Vampire Diaries'
How many times has Damon made Elena Gilbert cry? We don't have time to count, but some of his reasons are tied to break-ups, death, selfishness, or good deeds. It's a mixed bag, but there was that time he killed her baby brother Jeremy early in the series.
Vampire Diaries showrunners Julie Plec and Kevin Williamson recently reminisced about the show during a chat with Entertainment Weekly. They both admitted that Damon's character was endearing himself to viewers a little too much, so they had to put a clamp on it. The solution? Have him kill Jeremy.
"I remember my whole big dilemma was, "The minute we make Damon nice, we have to bring in a new villain,'" said Williamson. "Because that was my biggest fear. If we don't have a villain, there's just no stakes. We can't have a loveable villain. That's great, and that's a fan-favorite character, but that doesn't bring you real storytelling and real stakes."
He and Plec agreed that it's the formula they followed, and they wound up bringing in new bad guys throughout the show. However, she added Damon's popularity is the singular reason for Jeremy's first death.
"People loved Damon too much and it was basically we had this magnificent villain who could do no wrong in the eyes of the audience," she said. "We thought, 'Well, let's give them something really wrong, that's unforgivable.'"
'TVD' showrunners were shocked that fans sided with Damon
Despite the fact that Damon snapped Jeremy's neck in season 2, many fans still empathized with Damon because they liked the character — and Somerhalder — so much. He's snarky, protective, and rebellious. But that reaction stunned the show's creative team when so many fans thought, "Poor Damon. He's so misunderstood." They were all for Delena.
Plec said they intended to keep Stefan as the hero and Damon as the bad guy. The fan response was startling. "We were aghast," she said. "We have basically accidentally created the poster child for toxic masculinity. The women loved him, and we couldn't understand it at all."
Ian Somerhalder discussed Damon's bad traits too
Somerhalder loved being on The Vampire Diaries, but he also viewed Damon through a not-so-rosy lens. When speaking during interviews and conventions, he's mentioned how his character's bad deeds added up.
At one convention appearance in Europe, Somerhalder noted how Damon was 160 years old yet "hooking up with a 17-year-old." He killed plenty of people and supernatural creatures and manipulated many others. But his appeal is undeniable. Damon — long with Klaus — remained two of the series' most loved antiheroes, and at some point, they found redemption. Stream The Vampire Diaries and The Originals on Netflix.