'The Vampire Diaries': Ian Somerhalder and Daniel Gillies Go Way, Way Back as Friends
Ian Somerhalder and Paul Wesley sold fans on their brotherly bond as Damon and Stefan Salvatore in The Vampire Diaries. They live it off camera too, forging a business partnership and hanging out as bros. And that also applies to their brethren from The Originals, Daniel Gillies and Joseph Morgan. While fans may know that Somerhalder and Morgan are tight, it may come as a surprise that Gillies and Somerhalder have been friends for over a decade.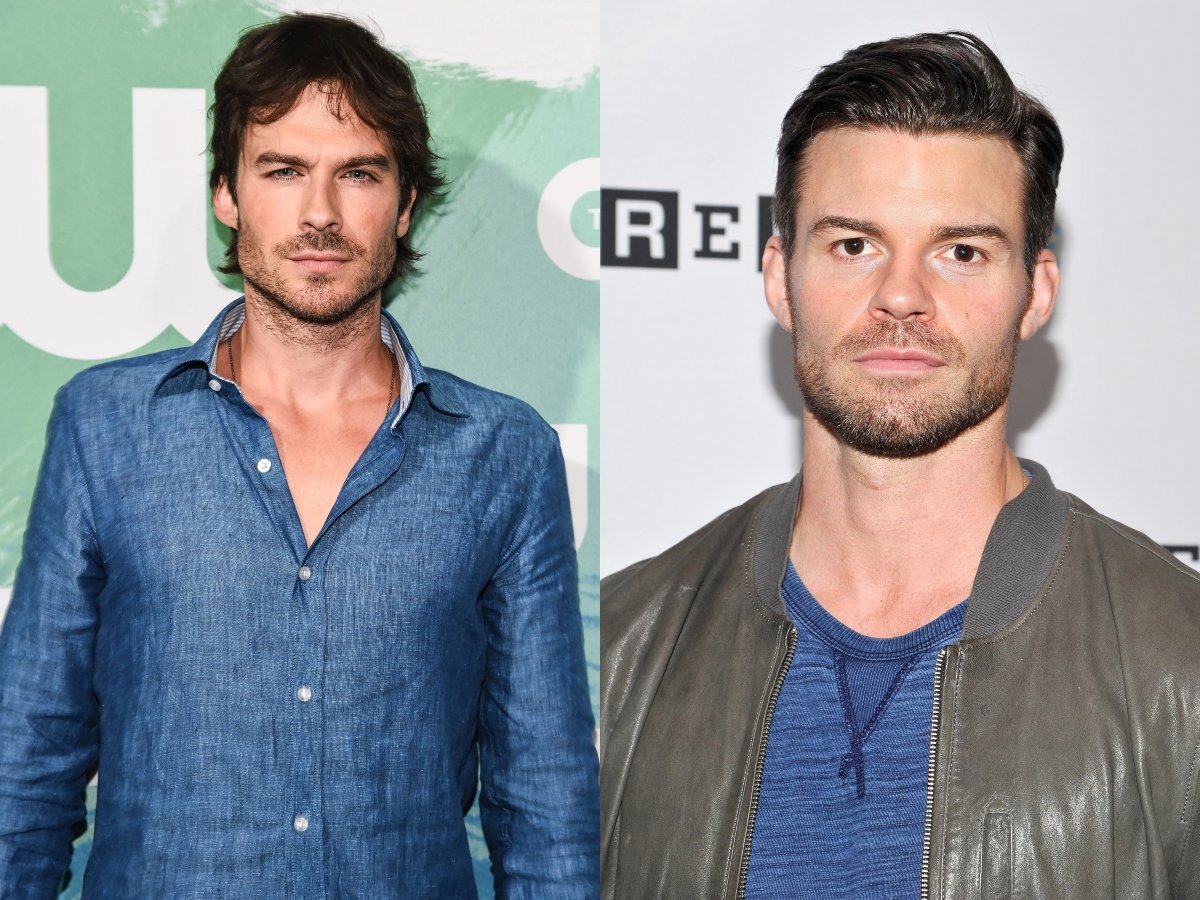 Ian Somerhalder and Daniel Gillies knew each other before 'The Vampire Diaries'
Elijah Mikaelson and Damon Salvatore didn't always get along on The Vampire Diaries, and their banter and occasional team-ups made for entertaining television. Outside of the show, Somerhalder and Gillies had a relationship that was the total opposite.
Shortly before heading into season 7, the actors appeared at BloodyNight Con and participated in a fan Q&A session. Somerhalder shared that he and Gillies have known each other since 2005. They co-starred in a movie that year with David Strathairn.
"We did a movie together — this guy and I — in 2005. We've known each other a long time," said Somerhalder, gesturing toward Gillies. "At the time, David Strathairn was being nominated for an Oscar for Good Night, and Good Luck, and we all lived together in this bed and breakfast. In this big house. And I had Moke — my cat — with me."
Gillies chimed in to say he loved Moke, but then the two remembered they first met in 2003. Somerhalder attended Gillies and Rachael Leigh Cook's engagement party after working on a TV pilot with Cook. When they bumped into one another on the set of TVD, Somerhalder felt relieved to see his old buddy. Why? He knew he'd bring his A-game to the table.
As far as that movie the duo co-starred in, the title is The Sensation of Sight and the trailer still lives on YouTube.
Gillies and Somerhalder praised each other
During their chat at BloodyCon, Gillies and Somerhalder showered each other with praise, with Somerhalder saying he loved Gillies. And Gillies complimented Somerhalder's acting skills.
"I actually went back recently to watch Ian in the pilot, because I'd never seen the pilot of The Vampire Diaries even though I've been doing these shows for years," he said. "And I thought that Ian was amazing and captured this whole energy, then I realized why the popularity had become what it became."
Gillies added that Somerhalder brought out Damon's sarcastic, "petulant teenager" side perfectly. "There's also this great, beautifully wry, sardonic kind of wit," he said. They both compared Damon's personality to Elijah's polished and composed demeanor. It was a love fest, except when they joked about Gillies not being invited to Somerhalder's wedding.
Fans can see all four vampire brothers — the Salvatores and Mikaelsons — on Netflix in their respective shows, and as conventions become active again, there's a chance to see these actors on the road. Along with Somerhalder and Gillies, Joseph Morgan and Paul Wesley often show up to such events, and they're all good friends. In the meantime, adult fans can toast them with a shot of Brother's Bond bourbon.