'The Vampire Diaries' Ian Somerhalder and Paul Wesley's Partnership Is Like a 'Marriage'
The Vampire Diaries may be over, but Ian Somerhalder and Paul Wesley are keeping part of its legacy alive. The two launched a new line of bourbon called Brother's Bond, and they say the endeavor has turned their friendship into more of a marriage.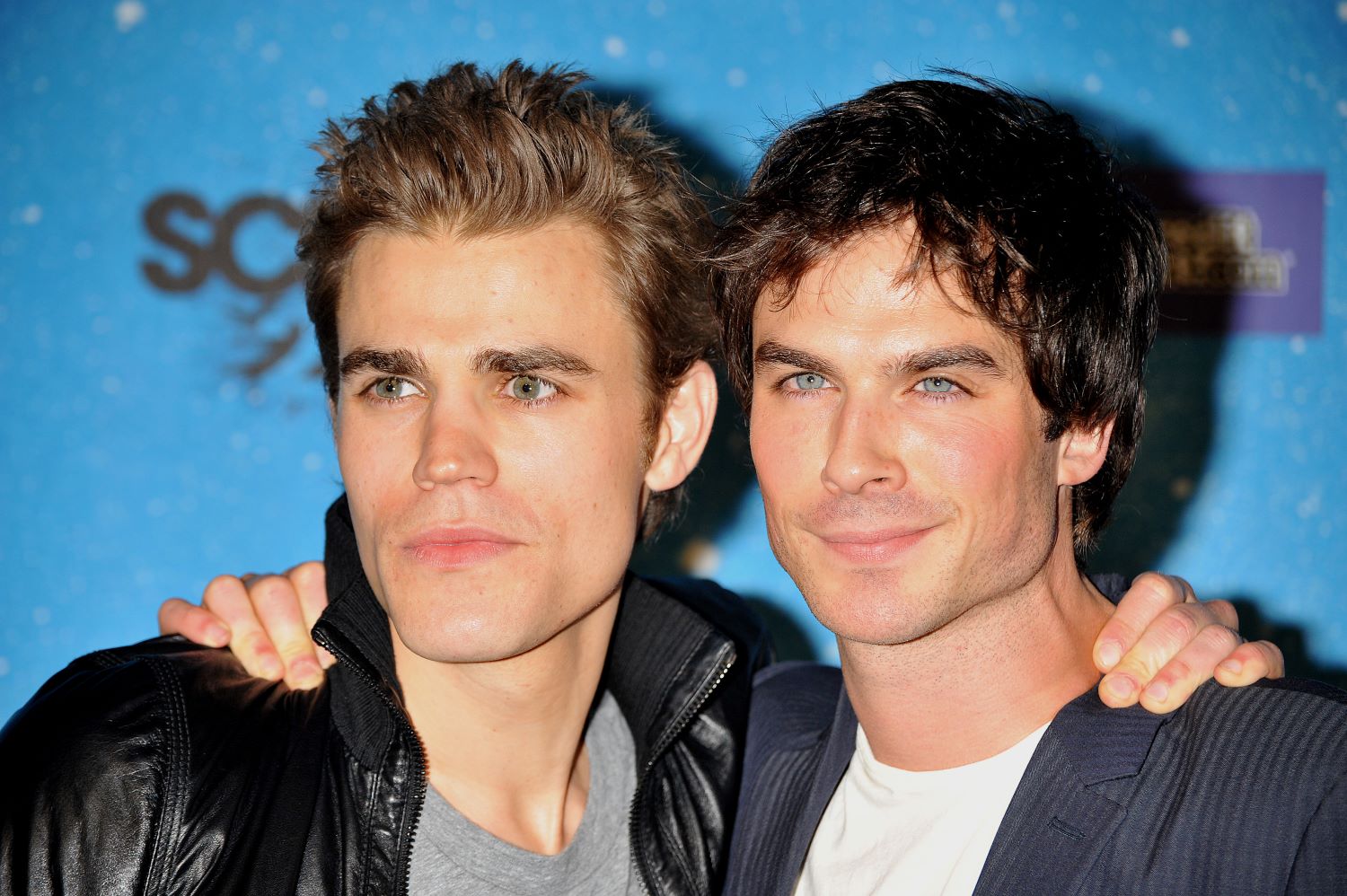 'The Vampire Diaries' inspired Ian Somerhalder and Paul Wesley's new bourbon line
Somerhalder and Wesley portrayed brothers Stefan and Damon Salvatore on The Vampire Diaries for eight years. And when upon hearing the name of their new bourbon brand, Brother's Bond, fans can't help recall their characters' close-knit bond. The actors were involved in every aspect of their new venture, and it looks like they channeled their show's legacy to develop it. 
"A lot of people will put their names on something, and then their heart's not in it," Wesley told People. "For us, everything in this bottle is ours. This label, we created, the name, we created, the design, we created, the taste, the mash — everything is our creation. This is about people drinking it together in celebration of something or taking a moment to talk to one another."
On 'The Vampire Diaries,' bourbon was Damon and Stefan's go-to drink
The Vampire Diaries fans know that Damon and Stefan often chatted over a bottle of bourbon. And like their characters, Somerhalder and Wesley's hangouts would also involve a spot of the classic spirit. 
"I've always been a bourbon guy," Wesley said in his chat with People. "It's always appealed to my palette. Our characters used to drink a lot of bourbon. Ian and I would go out, during the weekends or after work, and take it easy. And it would always be bourbon. It just becomes like, second nature."
"If we're going to have a drink, it's going to be bourbon," he added. "So we became these kinds of like, pseudo bourbon snob connoisseurs. We love our bourbon. We know what we like. So that's the genesis of this, and that's how this whole thing started. And so we felt like if we're going to do anything together, it has to be bourbon."
Ian Somerhalder and Paul Wesley's new partnership is like a marriage
It's been nearly 14 years since Somerhalder and Wesley joined the cast of The Vampire Diaries. And since then, the two have remained great friends. According to the pair, their differences, not their similarities, make their friendship work.
"We've obviously worked together for so long and our characters complemented each other on-screen — we were kind of like polar opposites," Wesley told People. "And what's very interesting is that we both bring the opposite to the table in a positive way. "
"Ian's like the eternal optimist, eternally happy, eternally positive," he continued. "And I'm like, 'Oh, this is going to go wrong. This is going to go wrong.' You can't have one without the other. Kind of like rain and sunshine."
Over their 14-year friendship, Somerhalder and Wesley have been nurturing and developing their new brand. And at this point, the two feel like it's more of a marriage than a partnership. 
"There was no defining moment," Somerhalder suggested. "We talked about this over and over and over. And the joke is, and it's kind of true, this is not like a friendship. This is like a brotherhood. It's like a marriage. We've been in it together for so long."