'The Vampire Diaries': Ian Somerhalder Said Damon Salvatore's Best Relationship Was With 1 Character
For eight seasons, The Vampire Diaries shuffled its main characters in and out of love triangles, heartbreak, and life-death situations. Damon and Stefan Salvatore fought over their one true love, Elena Gilbert, but found common ground in protecting her.
Over the centuries, they made allies and enemies, including characters such as Lexi, Enzo, Alaric, Bonnie, Caroline, and Klaus Mikaelson. The Salvatore brothers — played by Ian Somerhalder and Paul Wesley — shared a strong bond but others were part of their inner circle. On an individual level, Damon forged relationships that helped him grow, but there's one that Somerhalder pegged as his healthiest.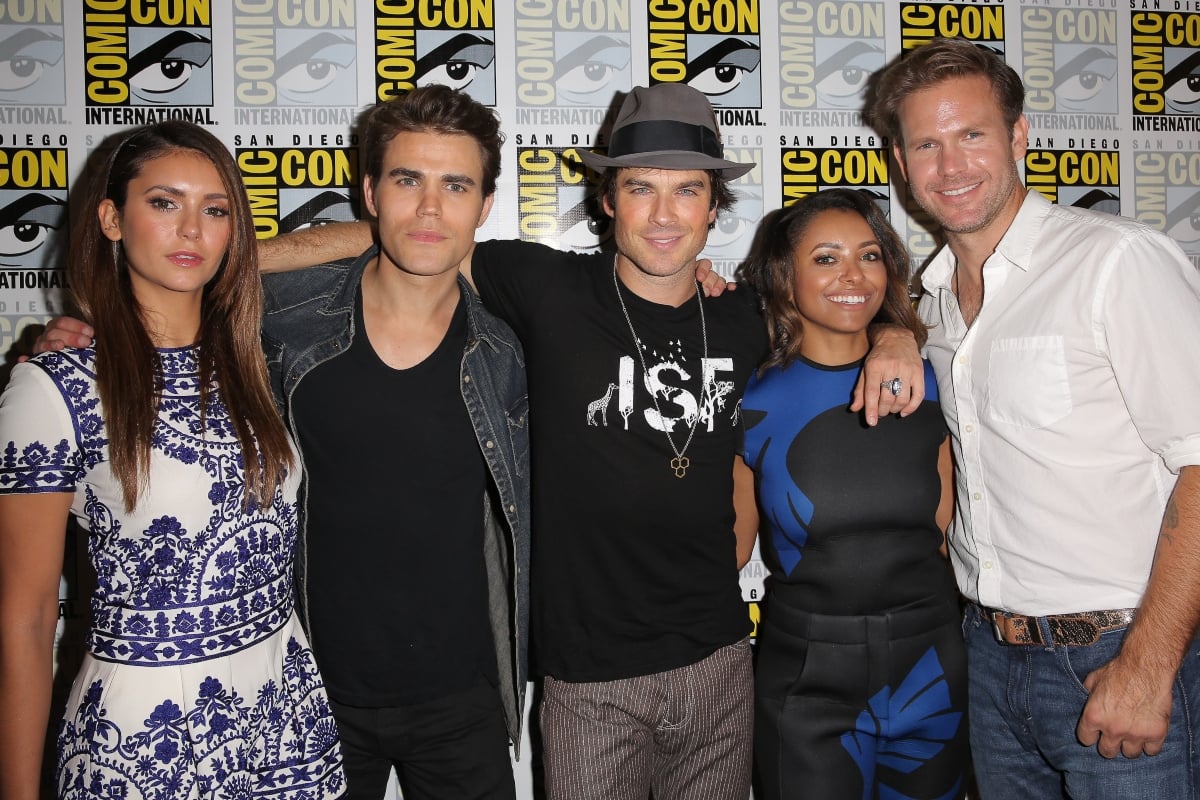 Ian Somerhalder said Damon's relationship with Bonnie was healthiest
Back in 2014, Ian Somerhalder did an on-set Vampire Diaries interview with FanBolt and discussed Damon Salvatore's quirks and qualities. When asked which of his character's relationships he thought was the healthiest, he didn't hesitate.
"The healthiest? Bonnie. I think Elena makes him feel really good about himself," he said. "But he also did a lot of things he shouldn't have done. But ultimately it makes him happy, and it makes him feel like a man and he loves her a lot."
However, Bonnie had a different effect on Damon. "Bonnie is this sort of open-ended relationship that was really healthy for him. I think ultimately, it was the biggest turn other than season 4 or 5 when you saw him giggling and smooching and just like a dude in love," said Somerhalder.
He also talked about Damon's season 6 evolution and attributed much of it to Bonnie.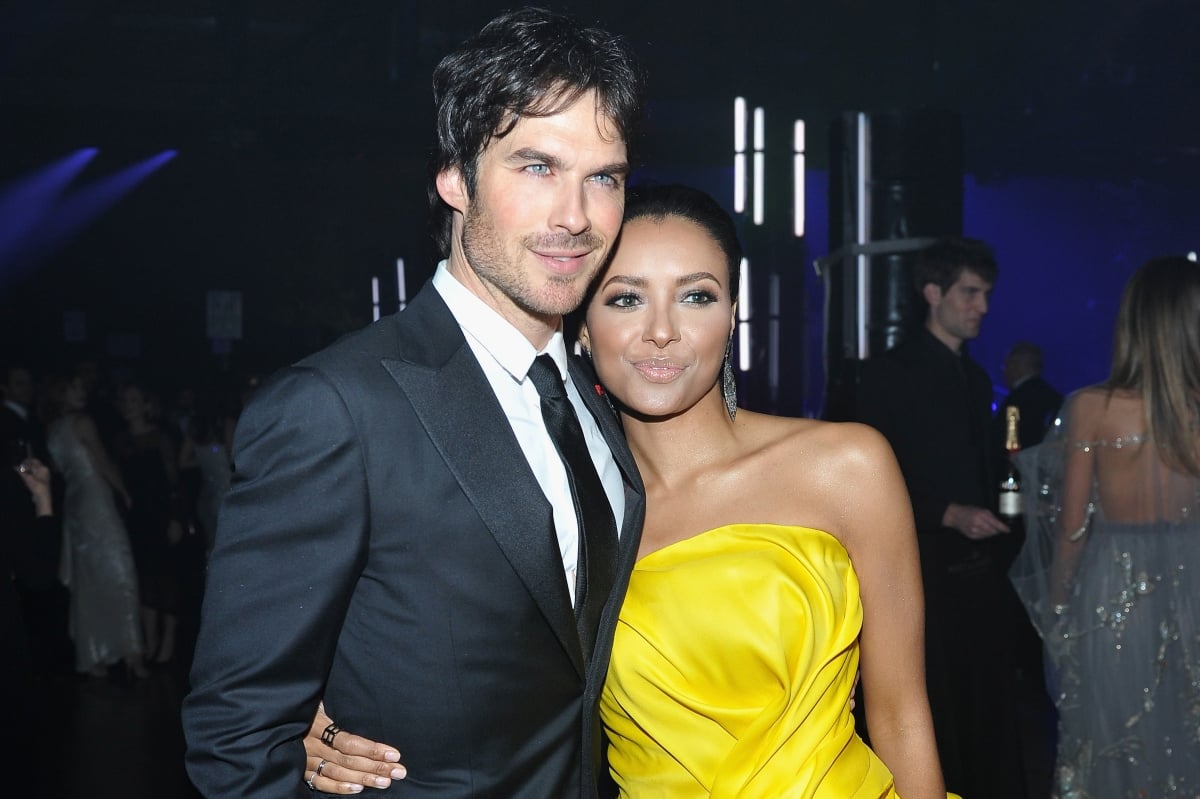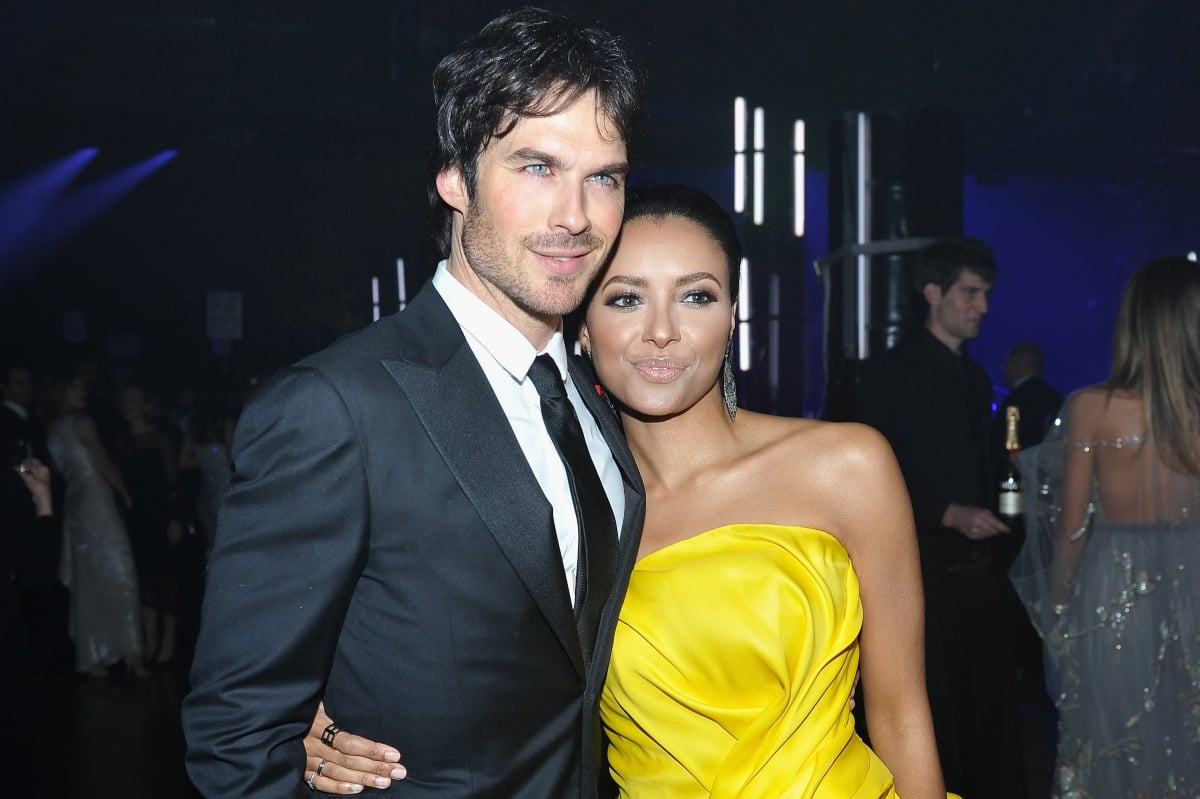 'Bamon' never became 'TVD' canon
Bonnie Bennett (Kat Graham) is still arguably one of the top three badasses on The Vampire Diaries. A loyal friend and gifted witch, Bonnie didn't always get the treatment she deserved. But she and Damon formed an unlikely friendship when they were trapped in the prison world in season 6. That led some fans to ship the pair and christen them "Bamon."
While Bamon never manifested as a love match, Somerhalder and Graham recognized that their characters influenced each other. Graham told FanBolt that once Bonnie bonded with Damon, his little habits and idiosyncrasies rubbed off on her. The writers noticed too. "There's kind of that flippancy and the sarcasm," she said, adding that they gave granted Bonnie with more humor and badassness that was Damon's signature.
Somerhalder spoke on Bonnie and noted that although Damon sometimes "dragged her through the mud, she still loves him." He acknowledged they shared some sweet moments, and because of her constant sacrifices (like saving him from the prison world), she deserved to shine.
But he also told Clevver News that people were probably scared to see Bonnie and Damon together, since there was so much poured into Delena. He loved the idea of Bamon, however.
Off screen, Somerhalder and Graham are close friends
Somerhalder has said in the past that he and Graham adore each other, and they've both worked closely with the same acting coach. That helped to shape their dynamic on screen and in real life. Graham called him one of her best friends in the world while talking to FansTang, saying, "He knows everything about me. He's totally made a huge difference in the world through all the stuff he's doing with his ISF foundation. It's just been an incredible experience working with someone like that."
As for Somerhalder, he told the outlet the same things about Graham. They're still besties to this day.
RELATED: 'The Vampire Diaries': Kat Graham Says She and Nina Dobrev Don't Want a Reboot