'The Vampire Diaries': Ian Somerhalder Would Do a Nude Role if it Meant Somehow Solving This Issue
'The Vampire Diaries' star Ian Somerhalder entertained a hypothetical question about what could motivate him to do a nude role on TV.
The Vampire Diaries delivered juicy drama and steamy stories that hooked viewers for eight seasons. As sexy as the show was, the limits of network television made nudity an absolute no-no. With that in mind, The Vampire Diaries star Ian Somerhalder mused about baring it all if it meant miraculously putting an end to one particular issue.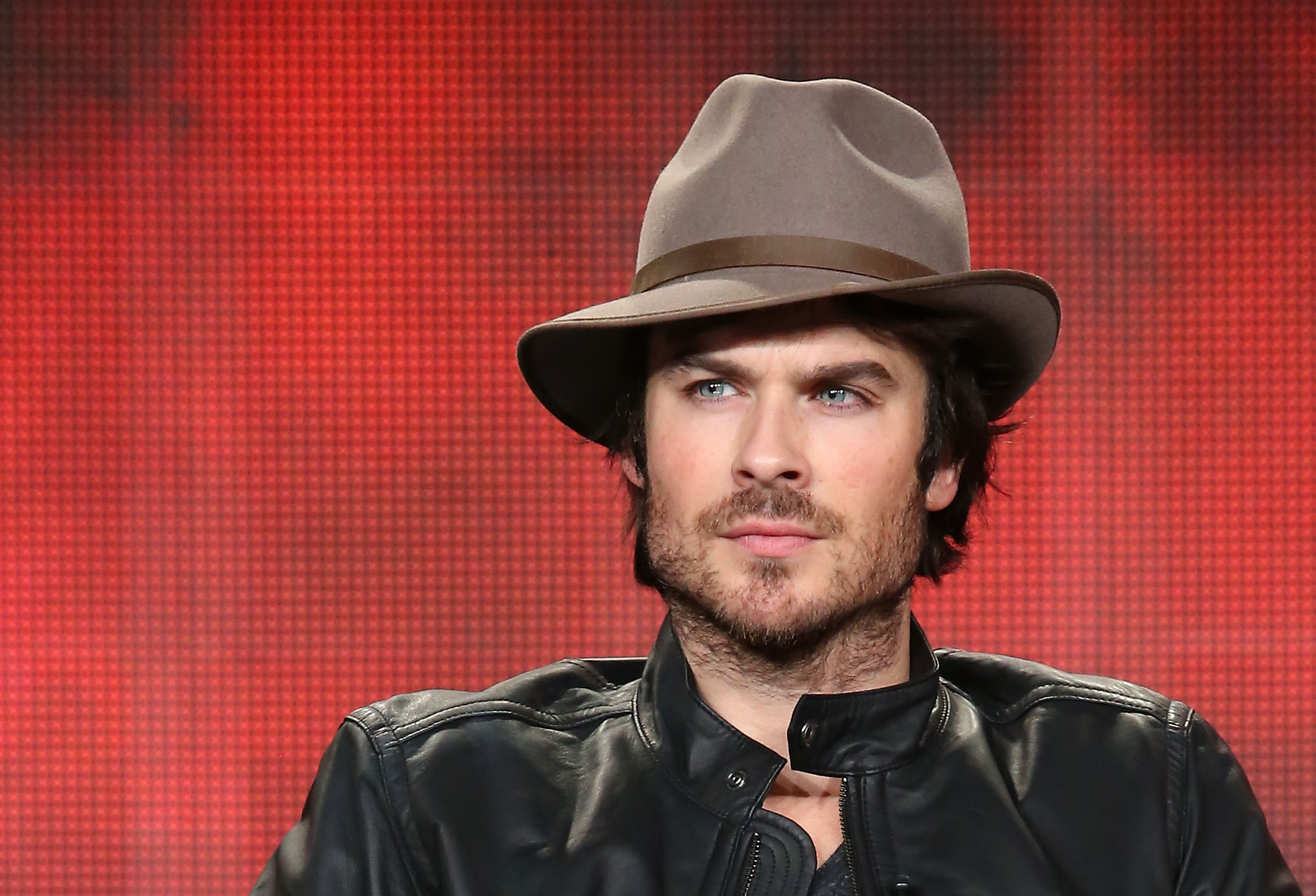 On 'The Vampire Diaries,' sexiness had its limits
From romantic interludes to hateful hookups, The Vampire Diaries delivered its share of racy scenes. The show featured many amorous vampires, werewolves, hybrids, witches, doppelgängers, and humans mixing it up in Mystic Falls, Virginia. And Somerhalder's alter ego, the hedonistic vampire Damon, enjoyed plenty of passionate trysts over the decades.
While the supernatural drama didn't shy away from sexy material, the show had its limits. The Vampire Diaries aired on The CW, a broadcast network beholden to strict regulations surrounding on-air content. So, the hot and heavy scenes left a lot to the viewers' imaginations. No matter how spicy the love scenes were, nudity was out of the question for the show.
A couple of years after the show ended, Elle asked Somerhalder a hypothetical question about what scenario could motivate him to don his birthday suit for a gig. The actor gave a confident and thought-provoking answer.
Ian Somerhalder would do a TV gig entirely nude if this wish came true
Back in 2019, Somerhalder joined the Elle YouTube segment called Thirst Trap to answer 10 burning questions. The catch? Somerhalder could opt out of answering any question by taking shots of various cocktails created by the Elle team.
Some of the drinks contained alcohol, but others were virgin. Several beverages were delicious, while a few were disgusting. But each flavor was a mystery to the actor until he took a swig. To the delight of The Vampire Diaries fans, Somerhalder answered nearly all 10 questions without wavering.
One question that Somerhalder elected to answer was a theoretical scenario involving nude scenes. The question read as follows:
"Would you do full-frontal if it meant you could eradicate the environmental issue of your choice?" Without hesitation, Somerhalder answered, "I would do an entire eight years of a series completely naked in like, the Arctic, which is a little scary for a guy if we could eradicate ocean plastic. Nude, me, forever. No plastic."
Even though Somerhalder answered truthfully and had no obligation to drink the shot associated with the question, his curiosity got the best of him, and he decided to taste it anyway.
That turned out to be a mistake. The beverage, dubbed Purp Alert, was a mixture of cranberry juice and blue Gatorade. Somerhalder described the taste as "plummy" and humorously speculated, "It could have been medicine. I'm not sure."
Follow Erika Delgado on Twitter.