'The Vampire Diaries': Ian Somerhalder's Wildest Fan Encounter Involved Wonder Woman
The Vampire Diaries arrived on the scene when vampires were a hot pop culture topic, and it grew beyond its book-reading fan base exponentially when it became a TV show on The CW.
Its characters are immortal in more ways than one, and Ian Somerhalder and Paul Wesley will forever be remembered as Damon and Stefan Salvatore. But some fans have taken their love for the actors to extreme heights, and Somerhalder had an unforgettable story involving a cosplaying Wonder Woman.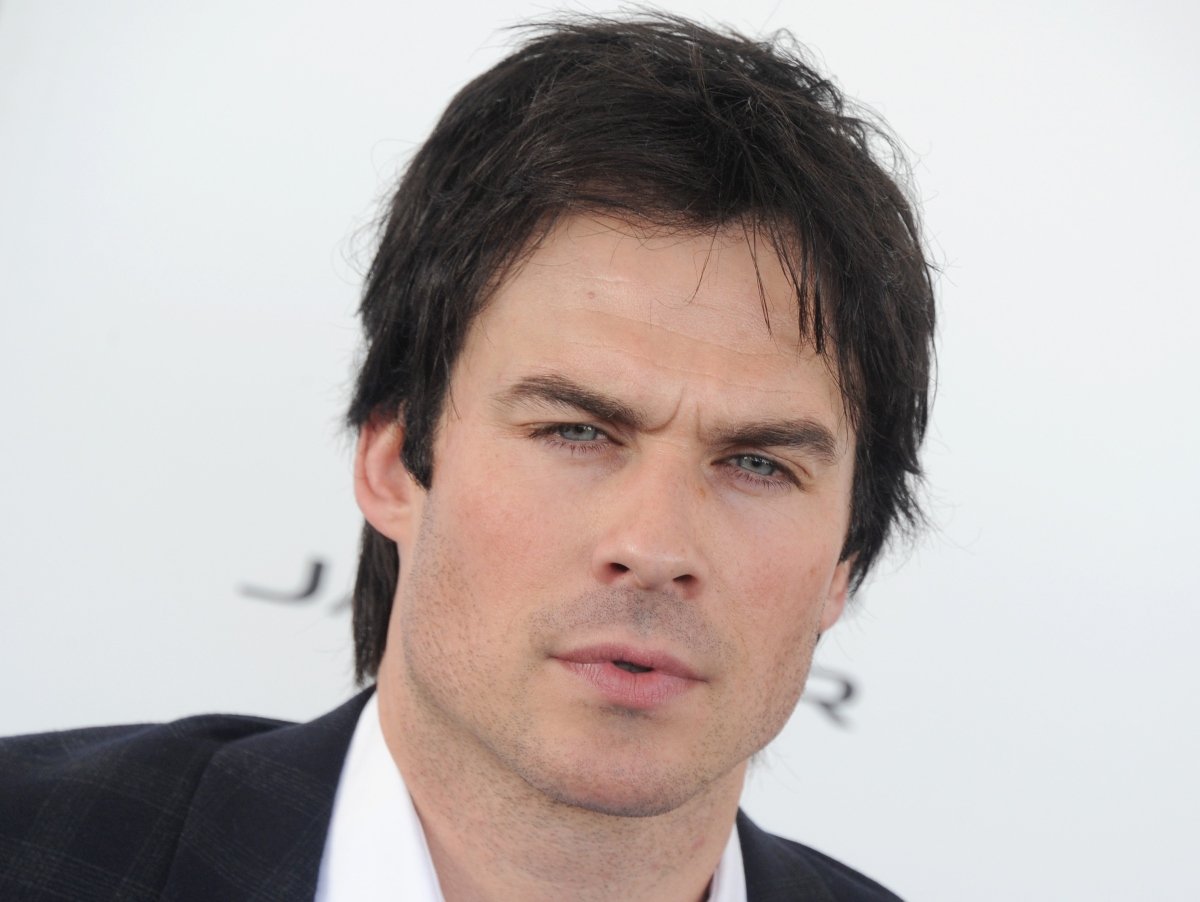 'The Vampire Diaries' stars Ian Somerhalder regularly attends conventions
After killing it on The CW for eight seasons, The Vampire Diaries ended in 2017. Despite that, the show is finding new fans thanks to its presence on Netflix and word of mouth.
Millions of people are part of the fandom, and it's a driving force behind the special conventions that are still held around the world to celebrate the show.
Ian Somerhalder and many of his co-stars from TVD and The Originals often attend these events to offer meet-and-greets and panel discussions for fans.
He's been a regular face at Comic-Con and TVD fan expos since 2013. And it's at one of these events that he had the Wonder Woman encounter.
Somerhalder said Wonder Woman cosplayer grabbed him by the neck
There is a story that Somerhalder shares about his "wildest fan encounter" during Q&A sessions. He's admitted that he has had plenty of eye-opening, memorable moments, but the one with Wonder Woman stands out. Somerhalder and Wesley were together when it happened.
"We went into the bathroom at Comic-Con together — like bros do. I finished quicker, washed my hands. Paul had to do his hair and I walked out. And there was this 6-foot-3 Wonder Woman wanting to tell me how much she loved me, but she did it by picking me up by my neck and holding me against the wall," said Somerhalder to a crowd at the 2018 Toronto fan expo.
He said he told her that security might throw her out once they saw her, and she promptly let him go. He complimented her and thanked her for the love, and she planted a kiss on his mouth before disappearing into the crowd.
Some 'Delena' fans caused problems
At a separate 2019 fan convention in New Jersey featuring Somerhalder and Wesley, the two chatted with fans about the 'ships in The Vampire Diaries. Of course, there are two camps: Stelena and Delena. For Somerhalder, there were times when some Delena fans were "problematic."
"No, Delena fans were actually really problematic. They were mean to my family and me, and it just got really weird for a little while," he explained. He said he loved Elena and Damon together and shipped them until things got negative. "So, I love Stelena. It's easier for my life," Somerhalder said jokingly.  
There are two reunion/conventions slated for late 2021 for both The Originals and The Vampire Diaries for fans who want to see Somerhalder and his co-stars in person. Both series are currently streaming on Netflix, and viewers can check out the other spinoff, Legacies, on The CW.