'The Vampire Diaries': Why Kat Graham and Ian Somerhalder 'Wanted to Kill Each Other' in Season 1
The stars of The Vampire Diaries have been open about not liking each other at first. Kat Graham, who played Bonnie Bennett, also revealed her initial feelings about Ian Somerhalder, who played Damon Salvatore. This is what happened and how they later became friends.
Bonnie Bennett and Damon Salvatore didn't get along in 'The Vampire Diaries' Season 1
Bonnie was Elena's (Nina Dobrev) best friend. She was unsurprisingly very protective of her and had many good reasons not to like Damon during the first season. Elena didn't like Damon either because he wasn't afraid to hurt people.
He attacks many people, including Caroline Forbes (Candice King), and barely has any humanity. Damon almost dies by the end of the season. But Stefan (Paul Wesley) wants to save him, and so Elena is worried. 
Bonnie uses her powers to save Stefan and Damon. But she clarifies to Stefan that if Damon hurts another person, she won't be afraid to use her powers on him afterward.
Why Kat Graham and Ian Somerhalder 'wanted to kill each other' in season 1
The actors reportedly didn't get along in real life either. Graham explained to AOL that they hated each other at first.
"Ian and I used to not like each other at all. We hated each other first season," she said. "Now he's my best friend in the cast. He's the person I can say in 30 years will be one of my closest friends."
She did give a reason why they didn't click immediately. "We wanted to kill each other, but I was a kid and we were both very strong people," Graham said. "I was still finding myself, and throughout the years, he's helped me find myself and is now one of my greatest inspirations."
'The Vampire Diaries' ended with Damon and Bonnie being close friends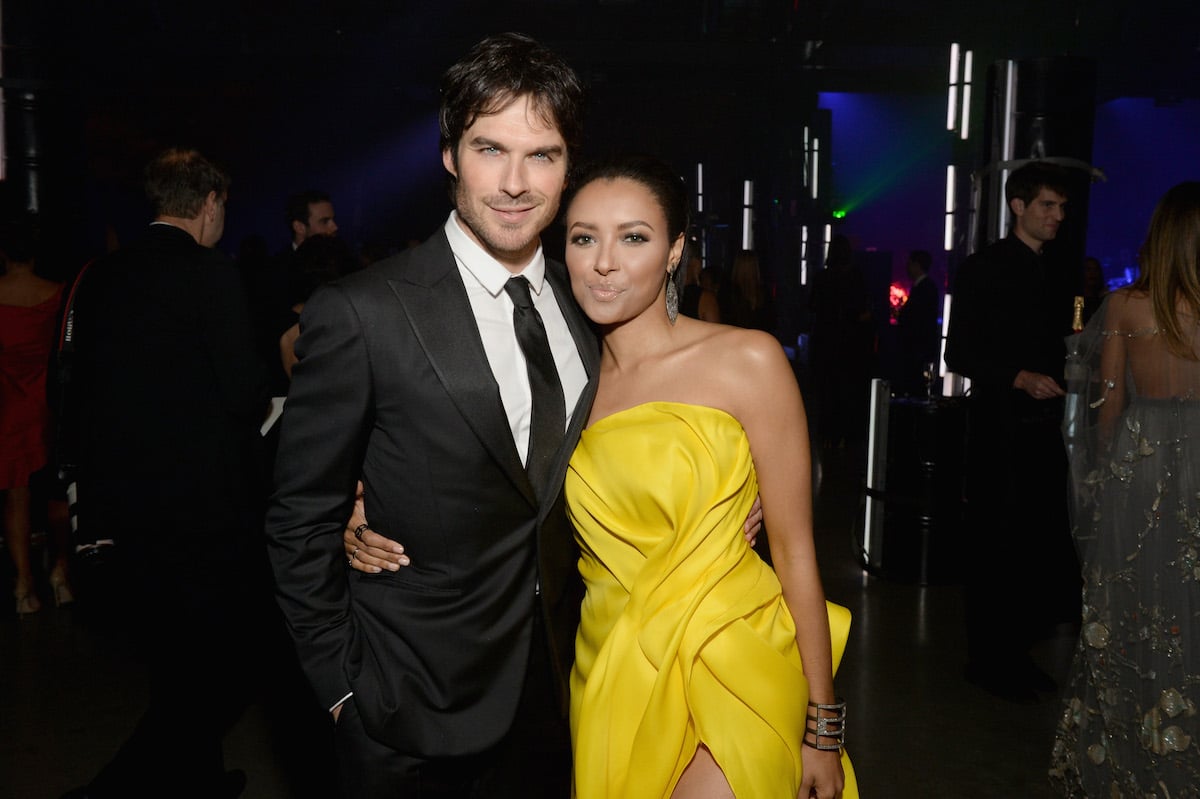 Dobrev quit The Vampire Diaries after six seasons. That left the rest of the characters to continue the show, and Damon and Bonnie eventually became closer.
The characters actually date in the books and it looked like that might happen in the show in season 6. Damon and Bonnie spent a lot of time together in the Prison World. Co-creator Julie Plec pointed out Somerhalder and Graham's chemistry.
"To me, in spite of what [Bonnie and Damon] had in the books, that kind of relationship would only be born out of chemistry, and an on-screen connection," Plec told E! Online. "Ian and Kat are super close. They love each other. They're very excited to work together."
Sadly, Bonnie and Damon never dated. But the characters at least became good friends like the actors.