'The Vampire Diaries': Did Nina Dobrev Get Paid More For Playing Multiple Characters?
The Vampire Diaries star Nina Dobrev certainly got paid well fr appearing in the show. The hit CW series went off the air years ago, but it was one of several pop culture phenomena in the early 2010s (The Twilight Saga, True Blood) but on the sexy vampire trope. It even led to multiple spinoffs. 
Dobrev appeared as one of the main stars of The Vampire Diaries, portraying Elena Gilbert and two other characters before leaving the show after six seasons. Playing multiple roles demands an extra level of work — so how was she compensated? And which of the show's leads has the highest net worth?
Nina Dobrev played multiple 'The Vampire Diaries' characters but only got paid one salary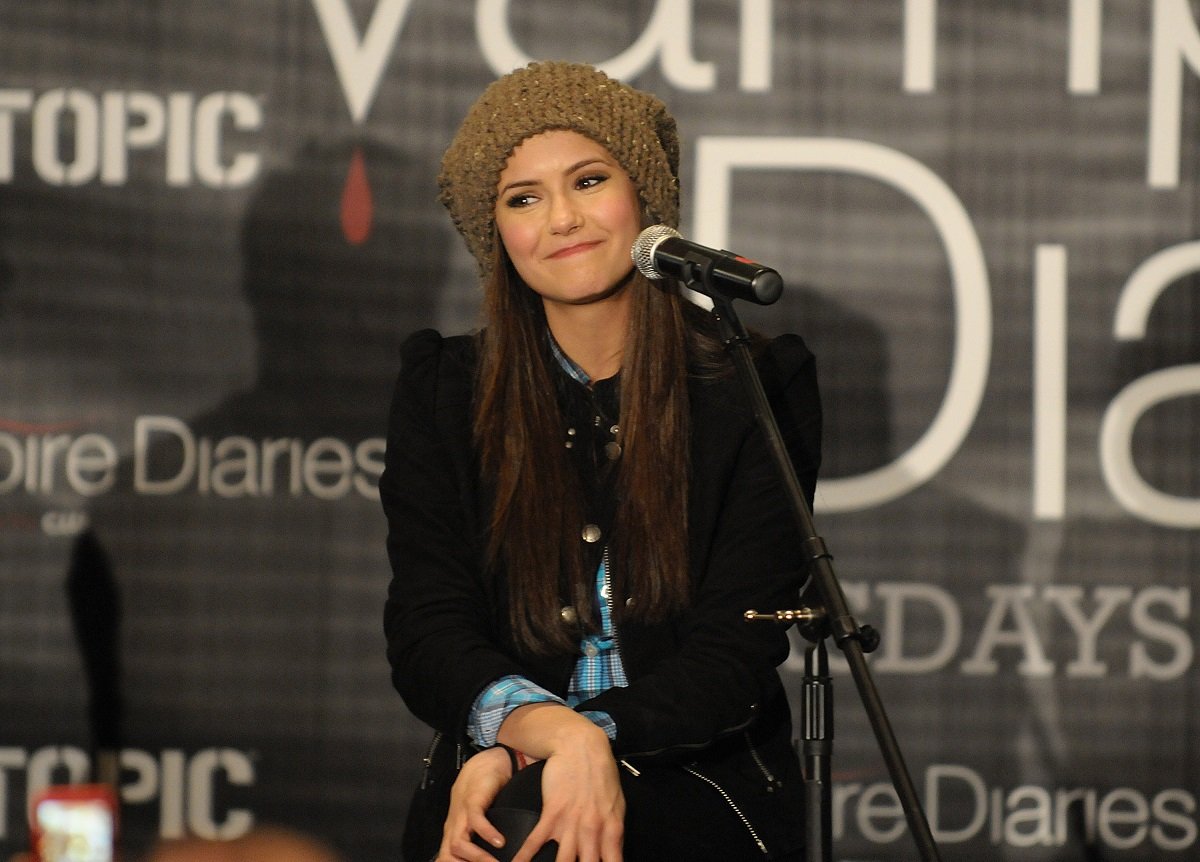 In June 2021, Screen Rant published a list of the most important The Vampire Diaries actors and their pay throughout the show. According to its findings, Dobrev earned $40,000 per episode when she left the series. (It is unclear how much she made when it debuted.) 
Her pay did not consider the other characters she embodied. Dobrev also played Katherine Pierce/Katerina Petrova — Elena's doppelganger and a recurring villain. Additionally, she portrayed Amara, the world's first immortal woman and progenitor of the Petrova doppelgangers, for three episodes. 
Even if Nina Dobrev wasn't paid more for playing three distinct characters Orphan Black-style, her The Vampire Diaries salary still gave her quite a nest egg. It's unclear when $40,000 became her standard pay. But assuming she made it for at least three seasons, she took home approximately $2.68 million.
Her salary was in line with the rest of her co-stars
Dobrev's salary was in line with the other main stars of The Vampire Diaries. Ian Somerhalder and Paul Wesley were also paid an estimated $40,000 per episode as the Salvatore brothers, Damon and Stefan.
Important supporting characters made comparable amounts. Kat Graham, whose Bonnie Bennett moved up to leading character status after Dobrev left, earned $35,000 for the final season. Candice King, who portrayed Elena and Bonnie's best friend Caroline Forbes, never made her salary public. But Screenrant estimates it likely fell in the $30,000 to $40,000 range. 
Supporting actor salaries landed on the lower end of the scale. Steven R. McQueen and Michael Trevino received between $15,000 and $20,000 per episode. 
Which 'Vampire Diaries' alum has the highest net worth?
Unsurprisingly, the three main The Vampire Diaries lead actors have the highest net worth among their castmates. Wesley comes in at No. 3, with $6 million (according to Celebrity Net Worth). As his only leading role since the series is the CBS All Access show Tell Me a Story, this makes sense.
Dobrev falls in between her two male co-stars. Celebrity Net Worth estimates she's worth approximately $11 million. Aside from the short-lived sitcom Fam, the actor has almost entirely transitioned into film, from action thrillers like XXX: Return of Xander Cage to romantic comedies such as Love Hard.
Finally, Somerhalder paces just ahead of his ex-girlfriend Dobrev. He is worth $12 million, according to Celebrity Net Worth. A portion of this likely comes from his time on the hit series, Lost. Aside from the one-season sci-fi horror show V Wars, Somerhalder has made money outside of entertainment. He and Wesley teamed up to release a bourbon together, aptly named Brother's Bond, after their TVD familial connection.