'The Vampire Diaries': Nina Dobrev Used a Smart Technique to Play Elena and Katherine
'The Vampire Diaries' star Nina Dobrev breaks down how she managed to play two remarkably distinct characters: Elena Gilbert and Katherine Pierce.
Mystic Falls has seen its fair share of villains in The Vampire Diaries who all have their own agenda. Klaus Mikaelson, Silas, Kai Parker, Katherine Pierce, and Damon Salvatore himself all come to mind. Nina Dobrev did double duty to portray Elena Gilbert and Katherine, switching things up so that neither character appeared redundant or flat. To make it work, Dobrev had to learn a few tricks.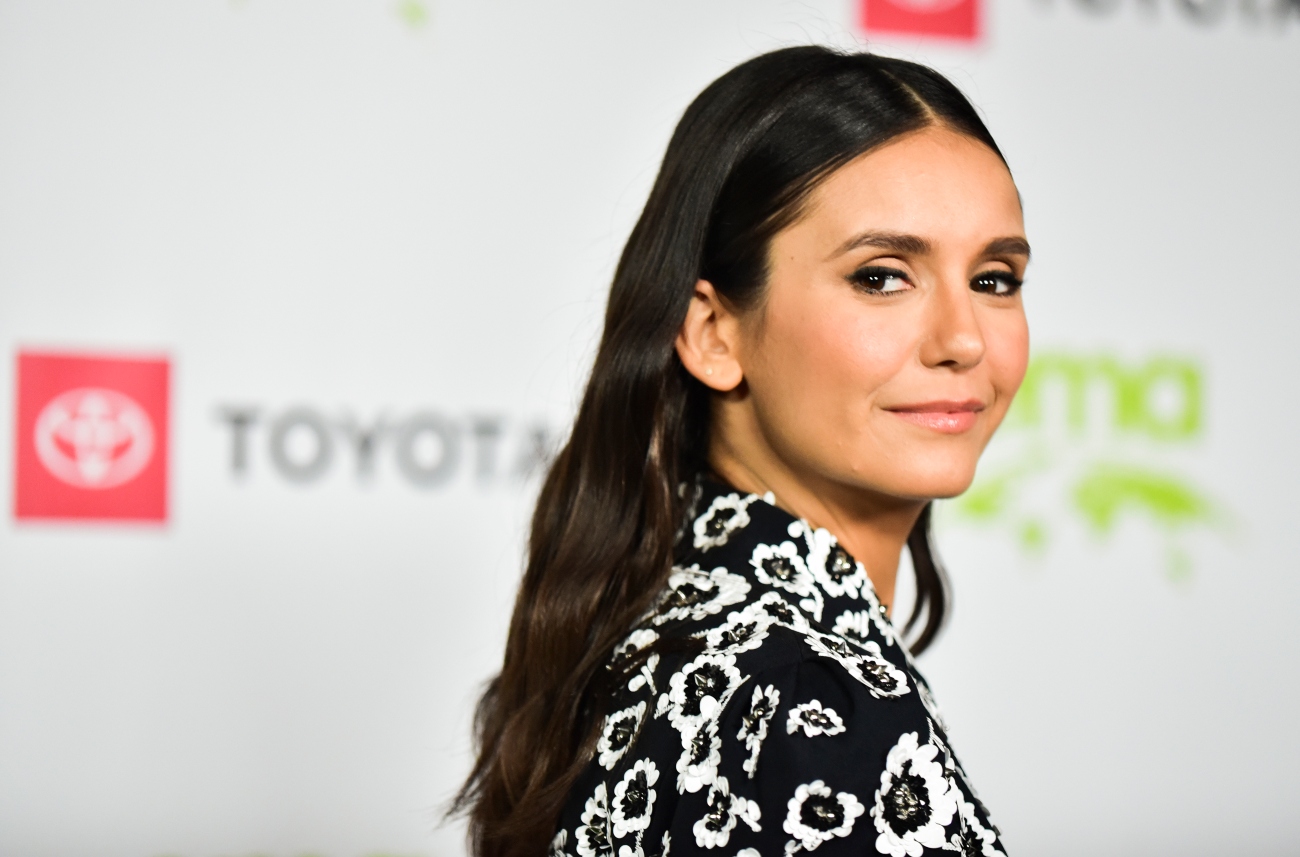 Nina Dobrev says playing Elena and Katherine in 'The Vampire Diaries' was fun
When The Vampire Diaries aired live on The CW, fans praised Dobrev's performance for nailing two separate characters in the show. Often, she'd have to be Katherine and Elena in the same scene. During a chat with Entertainment Weekly, she discussed what it was like to depict both women in the show.
Season 1 introduced Katherine through flashbacks, but it wasn't until season 2 when Dobrev had to kick things up as the baddie. "It was crazy schedule-wise shooting both of the roles, having to do Elena and Katherine and shooting scenes with myself at times. It was a wild learning experience but really fun too because I got to play two wildly different characters," she said.
Dobrev loved tapping into Katherine's sinister and snarky ways, which were the opposite of Elena's personality. "I was a self-proclaimed good girl when I got the show, and then slowly became more evil as I embodied Katherine. I learned a lot from her," she laughed and said.
Dobrev studied two scripts at a time as Elena and Katherine
Showrunner Julie Plec also appeared on the EW interview, and she explained how Dobrev would play many scenes as Elena and Katherine with a stand-in. She added that it was taxing for the actor because they had to shoot scenes twice.
"I remember carrying around two separate scripts — one for each character — because I had to break down what Elena was going through in that episode and what her intentions were, and then having a separate script for what Katherine wanted out of every scene and circumstance," said Dobrev.
She shared that she'd map out both characters' reactions to each other so they would register as two distinct identities. That included eye rolls and slick comments. "It was really challenging but really fun. And like Julie mentioned, exhausting at times." Dobrev also commended her stand-in for being on point during filming. She made the job easier.
Fans loved and hated Katherine on 'TVD'
Katherine Pierce was a complicated soul. Even Plec admitted that she had empathy for her, and perhaps that came from her backstory. As Katerina, she was a young teenage mom who fled a sad home life, only to get caught up with the Mikaelsons.
Katherine was unique because of her closeness to the Salvatores, the Mikaelsons, and her supernatural lineage as the Petrova doppelgänger. Klaus manipulated and used her to activate his werewolf curse, and she went on the run again. However, she always operated from a place of selfishness and self-preservation, even when she met her daughter, Nadia.
Some fans liked Katherine because she reminded them of Damon with her snide remarks and "so what?" attitude. And she always seemed to have nine lives — until she died in the hellfire. Despite her being a "bad guy," viewers loved how Dobrev played her and flipped between both personas with care.
Relive Katherine's wicked ways by streaming The Vampire Diaries on Netflix.