'The Vampire Diaries': Paul Wesley Almost Didn't Play Stefan for a Shocking Reason
Fans of The Vampire Diaries probably can't imagine anyone else playing Stefan Salvatore. But Paul Welsey almost didn't get the role and was even told to audition for Damon Salvatore (Ian Somerhalder) instead. This is how that all changed.
Paul Wesley played Stefan Salvatore on 'The Vampire Diaries'
The Vampire Diaries kicked off with Stefan Salvatore enrolling as a student in Mystic Falls High School. This was months after Elena's (Nina Dobrev) parents died.
They start off having a romance, but the relationship doesn't last. Eventually, Elena has a relationship with his brother, Damon, who is the more ruthless brother. 
Dobrev left the show in season 6 and returned for the finale. But Wesley stayed for the entire series along with the rest of the cast. He's still very close to his cast members and now is a co-owner of Brother's Bond bourbon with Somerhalder. Bourbon was the drink of choice for Damon on the show.
The actors obviously still have a close bond. But Wesley almost lost his shot in playing Stefan for a shocking reason.
Paul Wesley almost didn't play Stefan for a shocking reason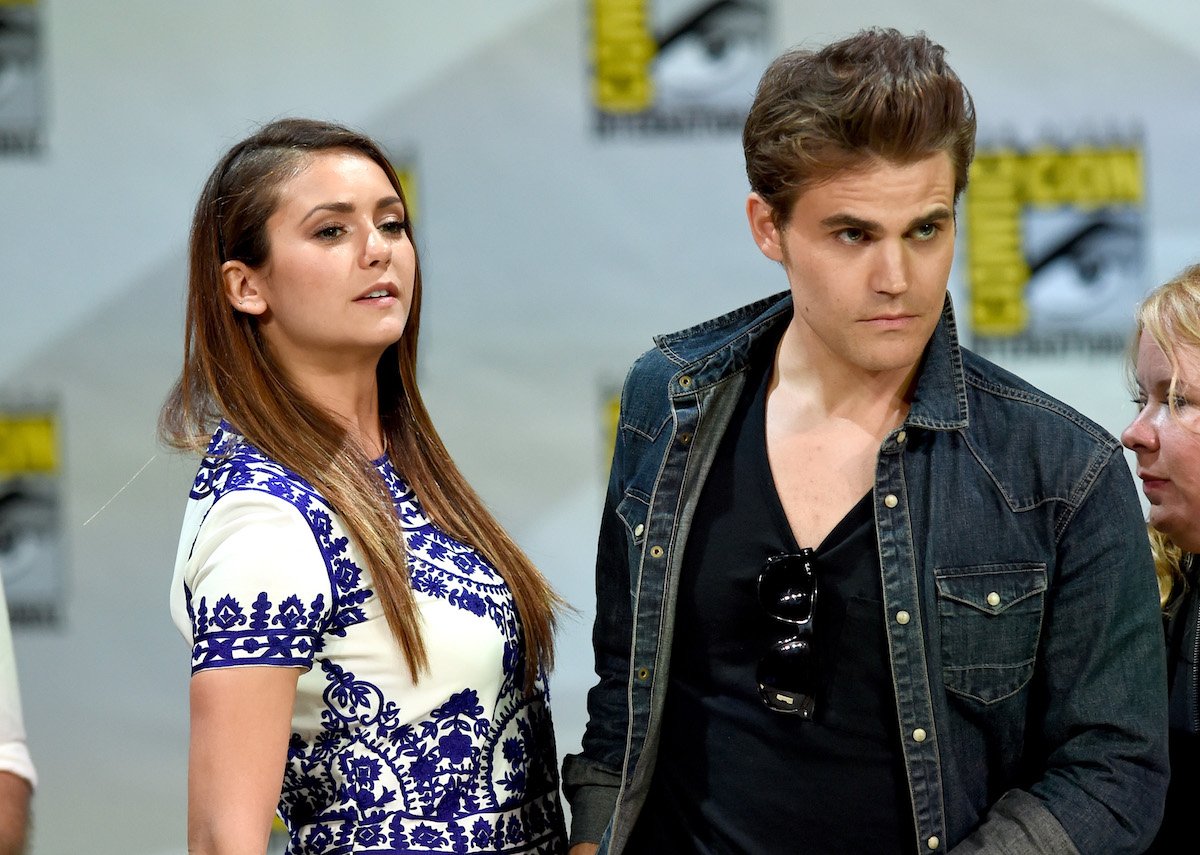 Wesley almost didn't get the role of Stefan. Show creators Kevin Williamson and Julie Plec didn't think he was a right fit partially because of how he looked.
"There just aren't that many actors who can live in both worlds, the heartthrob world and the serious actor world, and Paul had never been a heartthrob and neither Kevin nor I saw him as a heartthrob, which I think was sort of the problem," Plec told Entertainment Weekly.
Wesley also admitted his age was a problem so he auditioned for Damon. "And they wouldn't see me for Stefan because they thought I was too old," he said. "[Laughs] So I went in and read for Damon and had a callback and did okay. Then I didn't hear anything and went on with my life."
So what made the creators change their mind? He hit it off with a very important cast member on screen.
"Paul came in like 100 times and every time he came in we'd be like, 'Alright, here's Paul Wesley again' I liked him; I just didn't love him," Williamson said. "And only once we found Nina and put them together did I go, 'Oh he's really good, who is that? It's the guy we passed on 15 times.'"
Nina Dobrev and Paul Wesley weren't instant friends
Wesley might have gotten the job because of chemistry with Dobrev. But they didn't personally hit it off right away.
"Paul and I didn't get along at the beginning of the show. I respected Paul Wesley, I didn't like Paul Wesley," Dobrev said on the Directionally Challenged podcast. She said this might have actually helped their performance.
"Everyone thought that we had such good chemistry," she said. "I realize now that there's a fine line between love and hate and we despised each other so much that it read as love but … We really just didn't get along the first five months of shooting."
The actors later became good friends. They have been seen hanging out since the show ended.