'The Vampire Diaries': Paul Wesley Helped Joseph Morgan Land Klaus Mikaelson Role
Joseph Morgan grew into one of television's hottest leading men thanks to The Vampire Diaries and The Originals. Klaus Mikaelson is the villain that many fans have a love-hate relationship with because of his impulsive serial killer ways and disarming charm. Mystic Falls and New Orleans wouldn't be the same without him. It's Morgan who brought his own panache and swagger to the role, but Paul Wesley kind of helped orchestrate the opportunity.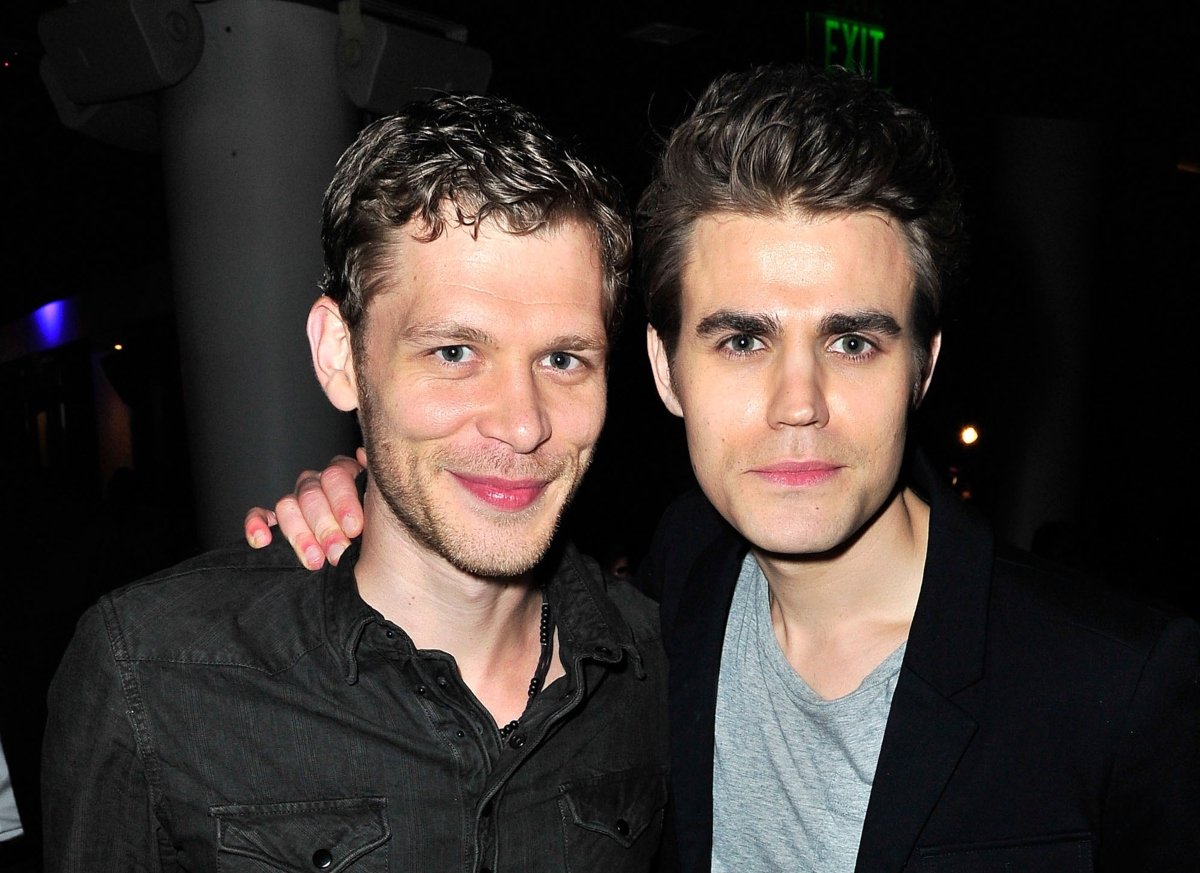 Paul Wesley recommended Joseph Morgan for 'The Vampire Diaries'
If there's one thing that The Vampire Diaries got right on the show, it's casting charismatic villains. Damon and Klaus are prime examples of that. But legend has it that TVD bosses Julie Plec, Kevin Williamson, and the executive producers had a hard time finding their Klaus.
Paul Wesley, Plec, Nina Dobrev recently sat for a lookback chat with Entertainment Weekly, and Plec mentioned that Wesley was kind of involved with Morgan's casting.
"Paul can take partial credit for Joseph Morgan," she said. Wesley stated that he met Morgan years earlier and he had a funny intuition about him.
"I remember Joseph Morgan — I met him just socially. He was dating a very good friend of mine, and I met him, and I just had a conversation with him. I didn't even ask him about acting," Wesley recalled. "Then I remember thinking he's an interesting guy; there's something about him. 'I don't know why, but I think this guy is talented.'"
Wesley said the TVD crew had dinner one evening and Plec mentioned their Klaus casting dilemma, so he suggested Morgan. Plec replied that she'd send a note to the casting director, but Wesley thought nothing of it.
"You guys actually did send the email to casting, and you guys met with him," he said. Morgan read for the part and the rest is Mikaelson history. "It worked out in an extraordinary way," Plec said.
Joseph Morgan was initially hired as a guest star for 'The Vampire Diaries'
When Morgan first signed on to the popular series, it was only supposed to be for a few episodes in season 2. As cruel as Klaus was, fans fell for the character (and Daniel Gillies' Elijah), and The Originals was born.
Morgan spoke about it during a 2013 interview with Collider and credited the fans for making the spinoff happen.
"It's crazy! I came on as a guest for four episodes. There was always the potential to be a regular, but there was also the potential that they would kill me off, if I didn't do a good job after the four episodes. It's been an amazing journey. The fans knew before I did that it was going to be a spin-off. There were fan-made trailers all over YouTube, long before it was a reality," he said.
"We did The Originals ball in Season 3, and there's a photo of all of The Original siblings, standing on this big, lavish staircase. Julie [Plec] sent that to Peter Roth saying, 'The Originals,' and three hours later, he said, 'We need to do this.'"
Morgan continued to stack his acting credits
Before nabbing a spot in the TVD universe, Morgan had been in the film Alexander, and several series such as Hex, Doc Martin, and Casualty. After The Originals ended, he scored roles in Animal Kingdom and Brave New World. Fans can watch him in The Vampire Diaries and The Originals by streaming both series on Netflix.
RELATED: 'The Originals': Joseph Morgan's Favorite Scene Was Incredibly Violent