'The Vampire Diaries' Star Ian Somerhalder Revealed His Favorite Episode From the Series
Eight seasons, 171 episodes, and an astronomical body count. 'The Vampire Diaries' star Ian Somerhalder revealed which episode he calls his favorite.
Eight seasons, 171 episodes, and an astronomical body count. The Vampire Diaries star Ian Somerhalder revealed which episode he calls his favorite.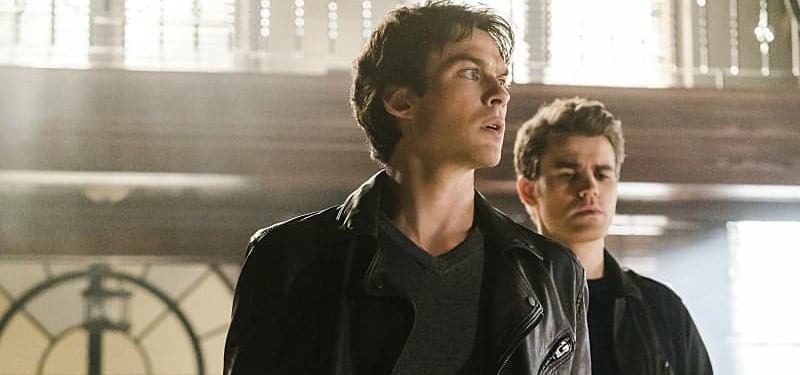 'The Vampire Diaries' told compelling stories that wowed audiences
The Vampire Diaries hooked fans with supernatural drama within a serialized narrative. During its series run, The Vampire Diaries delivered romance, action, and surprising plot twists. And that was a winning formula.
The show boasts an 84% Average Audience Score on Rotten Tomatoes and an even more impressive 86% on the Tomatometer. And as popular as The Vampire Diaries was during its original run, it still captures streaming audiences on Netflix.
Each episode of the show helped build the series-long story arc that captivated viewers. And some episodes are so brilliantly written, produced, and acted, that they can stand on their own, apart from the overall narrative.
Many fans offer opinions about which episodes rank as the best of the bunch. Likewise, Somerhalder has a favorite episode from the show. And his pick just might surprise you.
Ian Somerhalder's favorite episode is from season 1
As reported by Cinema Blend, while attending a 2019 Wizard World Philadelphia event, Somerhalder dished about his favorite episode of The Vampire Diaries. The actor revealed that he favors season 1 episode 6, titled "Lost Girls."
In the episode, Damon and Stefan clash because Stefan has taken his older brother's daylight ring, leaving Damon stuck inside during the day. Damon goes on a blood bender and threatens even more violence to motivate Stefan to return his property.
Later, to stave off boredom, Damon gets day-drunk while partying with teenaged Vicki and ultimately turns her into a vampire. That plot twist sparked some pretty juicy drama, and very tragic consequences that reverberated through the entire series.
Meanwhile, Elena discovered the Salvatore brothers' secret that they are indeed undead, blood-sucking immortals. And as a bonus, the episode treats fans to some cool flashbacks featuring the Salvatores and their vampire sire, Katherine, in 1864.
Ian Somerhalder explained why he digs 'Lost Girls'
Somerhalder explained to the Wizard World Philadelphia crowd why "Lost Girls" tops his list of The Vampire Diaries episodes.
Honestly, I mean, the most fun episode of that show for me — I mean there was a lot, we had a lot of fun. But the scene that kind of encapsulated Damon and who he was and what he did was the one where he and Vicki are running around the Salvatore mansion.

She's in her underwear, and they're just sucking each other's blood and getting high as kites. They're drinking, they're dancing. Damon's up in the rafters doing The Damon Dance. … I've retired The Damon Dance! It was really so fun, that thing.

Ian Somerhalder as quoted by Cinema Blend
Aside from the sheer fun that he had, Somerhalder also confessed that the episode convinced him The Vampire Diaries would achieve long-term success. After watching, he said he realized, "This is a hit show. This is an amazing little show we created." It turns out that the actor was indeed onto something.
Follow Erika Delgado on Twitter.