'The Vampire Diaries' Star Ian Somerhalder Started an Argument With His Wife Nikki Reed When He Bought This
On The Vampire Diaries, undead heartthrob Damon Salvatore instigated plenty of heated arguments. His portrayer, Ian Somerhalder, appears to have a much cooler head. But the actor confessed that he caused a big disagreement with his wife Nikki Reed when he purchased a particular item.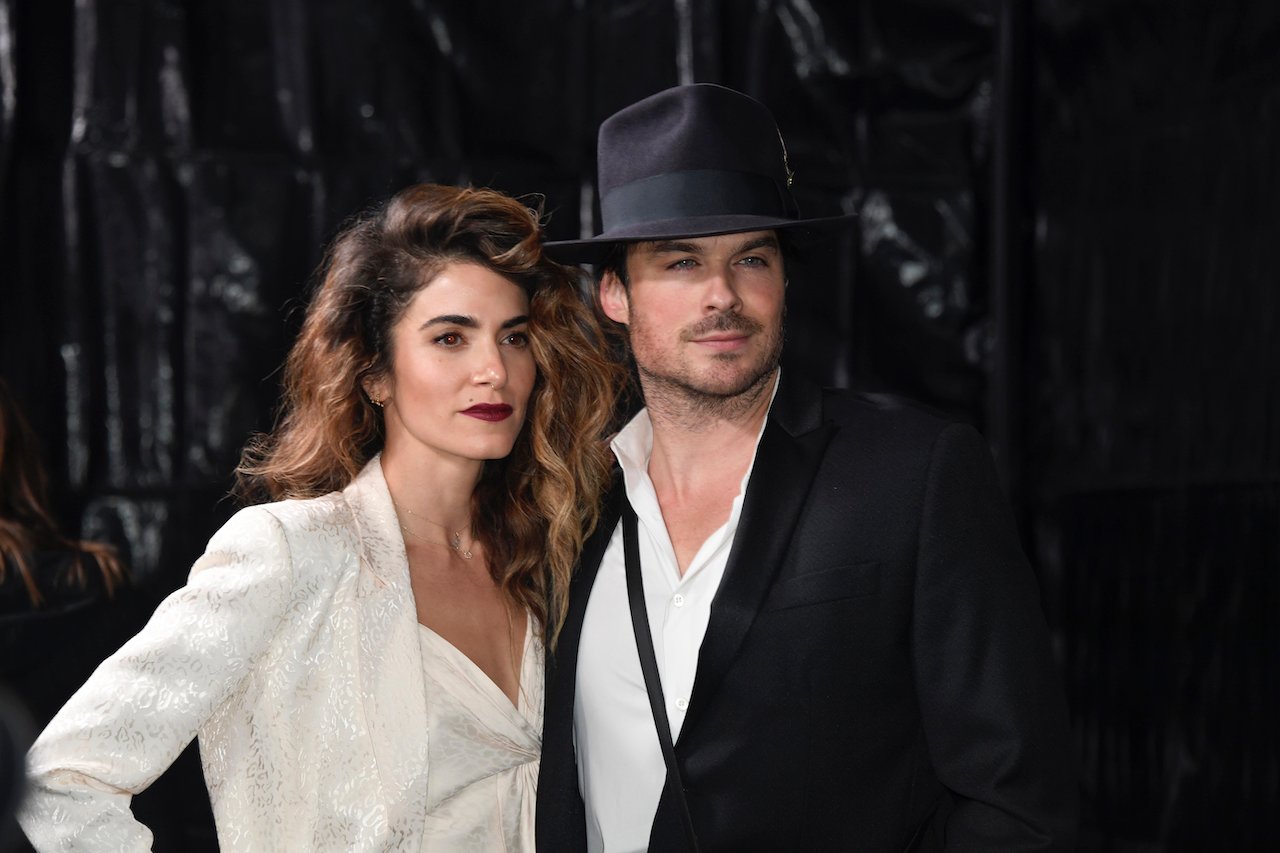 Ian Somerhalder spilled the beans on Elle's 'Thirst Trap'
Somerhalder appeared on Elle Magazine's YouTube series, Thirst Trap, back in 2019. In the video, Somerhalder was given a stack of cards with 10 burning questions and a selection of mystery drinks.The actor was given the choice to honestly answer each question or instead pay the consequences by taking a shot.
While some drinks were refreshing cocktails or mock-tails, others were revolting infusions ranging from soy sauce and buffalo soda to drinks laced with hot sauce. In an entertaining turn, the curious A-lister sampled nearly all of the concoctions, even in cases when he answered the questions and was technically off the hook.
The star fessed up about a spat with his wife, Nikki Reed
RELATED: 'The Vampire Diaries' vs. 'Lost': Ian Somerhalder Would Turn Down This Role if He Were Forced to Choose
To the delight of fans, Somerhalder was not shy when it came to talking about his wife, fellow actor Nikki Reed of Twilight fame. He read this question about married life off of a snazzy Elle notecard:
"What is the biggest argument you've had with Nikki in the past three months?" With his answer came a piece of sound advice. "Never buy an appliance without asking your wife first," warned Somerhalder.
The actor didn't stop there. He went on to explain what happened and why buying an appliance caused a tiff. "I bought a second dishwasher to put in the kitchen, but I didn't ask my wife about it. And, you just can't do that, guys." That was an argument and she won, 'cause it was smarter."
Somerhalder took a swig of 'pure alcohol' that he doesn't usually drink
RELATED: 'The Vampire Diaries': Ian Somerhalder Revealed the Character He Would Ax From the Show
According to the rules of Thirst Trap, Somerhalder was under no obligation to drink the mystery cocktail associated with the question he answered. Giving in to his own inquisitiveness, Somerhalder opted to whiff the drink's aroma to check it out. "That's pure alcohol," he surmised.
Throwing caution to the wind, the star took a sip. "Peppermint schnapps," remarked Somerhalder. For the record, it was Rumple Minze brand liqueur. "When the lights go back down, I'm gonna have to revisit that friend," quipped Somerhalder.
"I normally don't drink schnapps," Somerhalder admitted. "Typically, I'm more of a brown liquor guy, which is why [The Vampire Diaries co-star] Paul Wesley and I are launching our own bourbon brand, which I'm hoping you ladies are gonna like because it is very yummy. Not just for the ladies but also for these guys. Check it out."
RELATED: 'The Vampire Diaries': Ian Somerhalder Would Do a Nude Role if it Meant Somehow Solving This Issue
Follow Erika Delgado on Twitter.