'The Vampire Diaries' vs. 'Lost': Ian Somerhalder Would Turn Down This Role if He Were Forced to Choose
Ian Somerhalder starred in two iconic shows -- 'Lost' and 'The Vampire Diaries.' Here's what would have happened if he could've only chosen one of them.
Leading man Ian Somerhalder is famous for roles in not one, but two iconic drama series. With both Lost and The Vampire Diaries in his rearview, the actor opened up about which show he would choose if he could have only starred in one of them.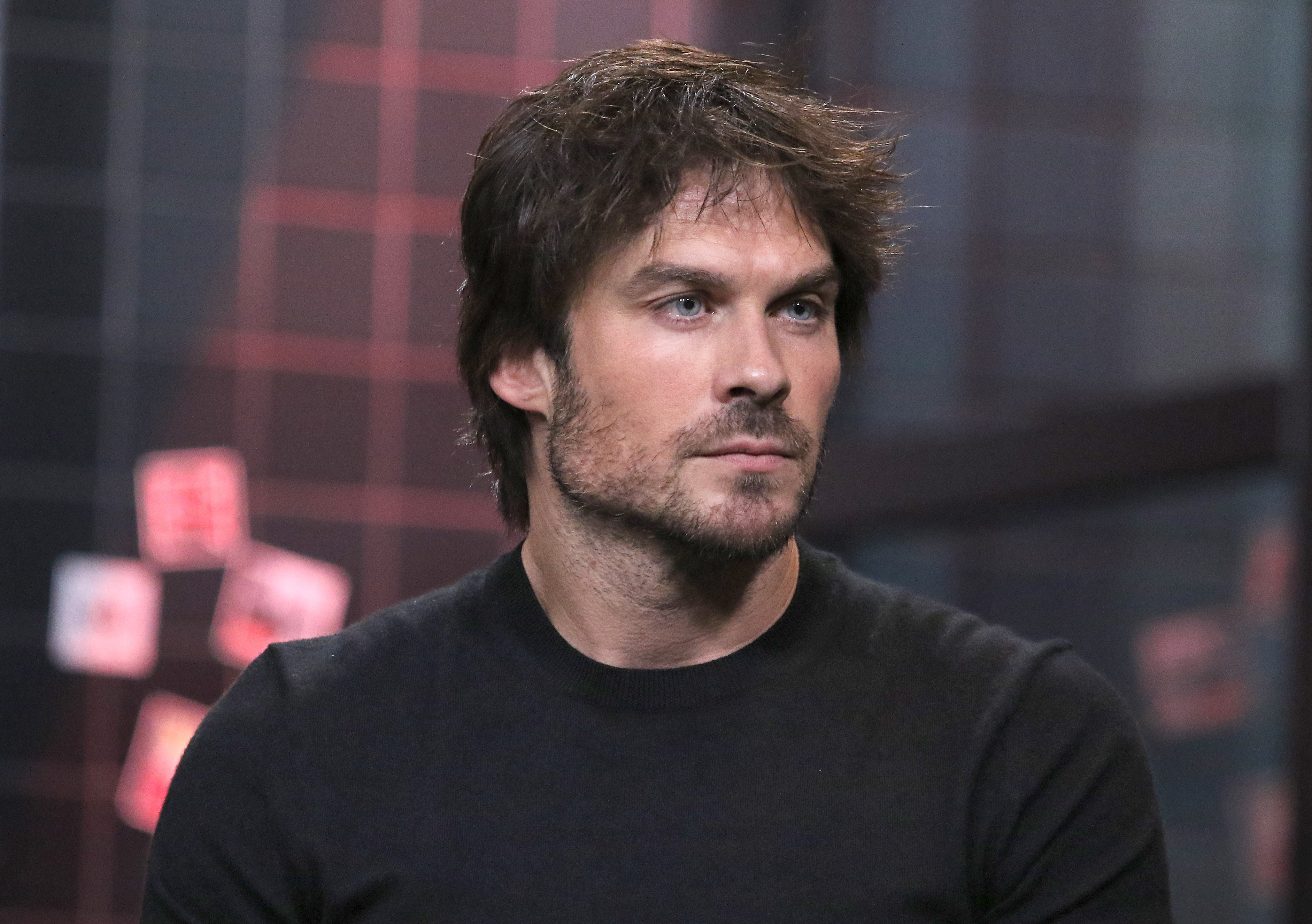 Fans recognize Ian Somerhalder for his key roles on 'Lost' and 'The Vampire Diaries'
Fans know Somerhalder from both ABC's Lost and The CW's The Vampire Diaries. His Lost character, Boone, died during the first season. But he left a lasting impression on the series and even appeared in two episodes in the final season. For its six-season run, Lost was a cultural phenomenon that generated incredible buzz.
Somerhalder starred as Damon on The Vampire Diaries for the entire eight-season run. The supernatural series vaulted the cast of young actors into stratospheric fame. What's more, the show still boasts a passionate fan following.
Ian Somerhalder dished honest answers on 'Thirst Trap'
Back in 2019, Somerhalder dared to accept Elle's Thirst Trap challenge. Thirst Trap is the YouTube video series that puts celebrities in the hot seat to answer probing questions with a truth or dare inspired spin.
Each of the ten burning questions is matched with a mystery beverage. The stars who appear on Thirst Trap must tell the truth or take the shots associated with the unanswered questions. Somerhalder's time on Thirst Trap delivered plenty of juicy tidbits for fans to chew on.
The actor made a hypothetical choice between 'Lost' and 'The Vampire Diaries'
Somerhalder's first subject in the Thirst Trap segment was all about his two defining roles. He read this question from a notecard: "You have to go back in time and say no to one of these shows, Lost or Vampire Diaries. Which would it be, and why?"
"Well, that's crazy," barbed Somerhalder. "Why would you ever say no to Lost or Vampire Diaries?" Although the actor acknowledged the absurdity of rejecting either game-changing role, in the spirit of the challenge, he did answer the question.
"I would choose Vampire Diaries over Lost because the Vampire Diaries… Well, I was number three on the call sheet, and then Nina [Dobrev] left, and I technically became two. And on Lost, I think I was 10, and they killed me in season 1. So, I'm gonna go with Vampire Diaries. I got to bite people for eight years. On Lost, well, I just got killed."
Giving in to his curiosity, Somerhalder went ahead and took shot number 1 in the lineup. "Now we're breaking the rules of your own game," quipped the star. "Battery acid," he winced after finishing the drink, which was revealed to be a margarita.
Somerhalder explained, "I didn't need to take that shot. I was just taking it on the off chance that there was vodka in it."
Follow Erika Delgado on Twitter.