'The Vampire Diaries': When Did Zach Roerig and Candice King Date?
The stars of The Vampire Diaries had romance in front of and behind the camera. Zack Roerig, who played Matt Donovan, and Candice King, who played Caroline Forbes, dated while working together. This was when the relationship happened and who King is married to now.
Zach Roerig and Candice King played a couple on 'The Vampire Diaries'
RELATED: 'Legacies': Candice King Says She 'Absolutely' Would Return to Play Caroline Forbes
Caroline Forbes and Matt Donovan grew up in Mystic Falls and originally didn't get along. But they later became friends, and that friendship turned into a romance in the first season. 
This didn't last long because Matt found out Caroline turned into a vampire in the second season. This also allowed Tyler Lockwood (Michael Trevino) to get even closer to Caroline.
"As the season went on Matt came to the conclusion that he couldn't handle it," King told Clevver TV. "And so I think what's been wonderful is Caroline has grown this big compassionate heart throughout the season and I think that's why she has so much compassion for Tyler is because she knows how it feels to be alone."
Their relationship didn't work, but Matt and Caroline stayed friends. The actors became close in real life too.
When did Zach Roerig and Candice King date?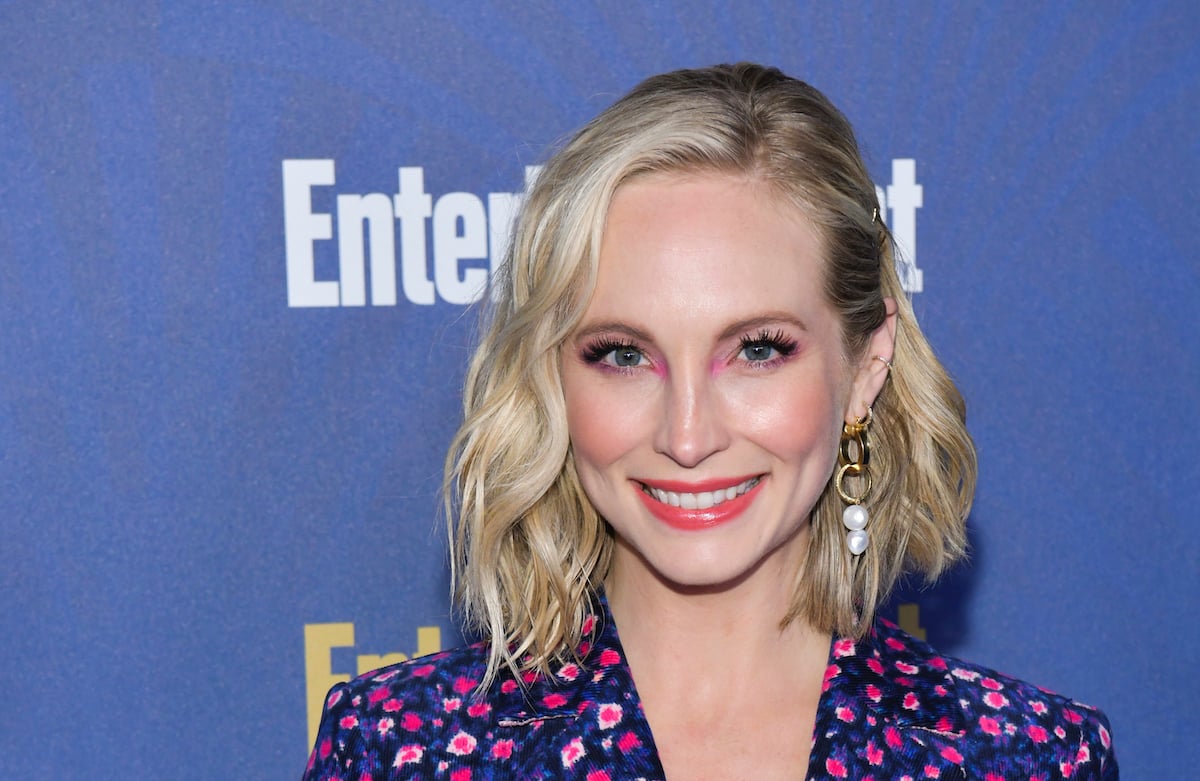 RELATED: Candice King Felt 'Imposter Syndrome' Playing Caroline Forbes
The actors eventually had their own romance in real life. Roerig and King dated from August 2011 to May 2012, according to Ranker. This was around the time season 2 and 3 aired.
They mostly didn't talk about their personal relationship publicly. But sometimes they did post sweet tweets.
"Cheering on my man at his second paddle board race! He kicked some major a**," King once tweeted with a photo of Roerig, according to Us Weekly. 
She was seen wearing a bikini with the words "Go Zach!" written on her stomach in a picture Roerig tweeted. "My number one cheerleader!" he wrote in the tweet.
The actors continued to work together after their breakup until the show ended in 2017. King is now married with children.
Who is Candice King married to?
RELATED: 'The Vampire Diaries': Candice King Reveals Her Least Favorite Caroline Forbes Scenes
The actor got married to Joe King, the guitarist of The Fray, in 2014. Nina Dobrev, who played Elena Gilbert, actually helped connect them. They were all at a Super Bowl event when they met.
"I was too chicken to give him my number, so Nina did," she told People. They then hit it off and started dating. The couple now has two children together named Josephine and Florence. The musician also has two children from his previous marriage.
The Vampire Diaries wrote in King's first real pregnancy into the show instead of hiding it from the audience. However, Caroline was pregnant with Alaric Saltzman's (Matthew Davis) babies. It certainly became a big twist since vampires aren't able to get pregnant. So the show not only formed some real relationships. But sometimes, the actors' personal lives affected the stories on The Vampire Diaries.