'The Vampire Diaries': Will There Be More Spinoffs?
Of all the networks on basic cable, few have a more distinct style than the CW. While CBS might cater to an older audience and ABC might pride itself on family-based entertainment, the CW gravitates toward teen fare. While shows like Supernatural paved the way for this, few shows are more important to The CW's current brand than The Vampire Diaries. Although it is off the air, however, the show has proven to be the gift that keeps giving.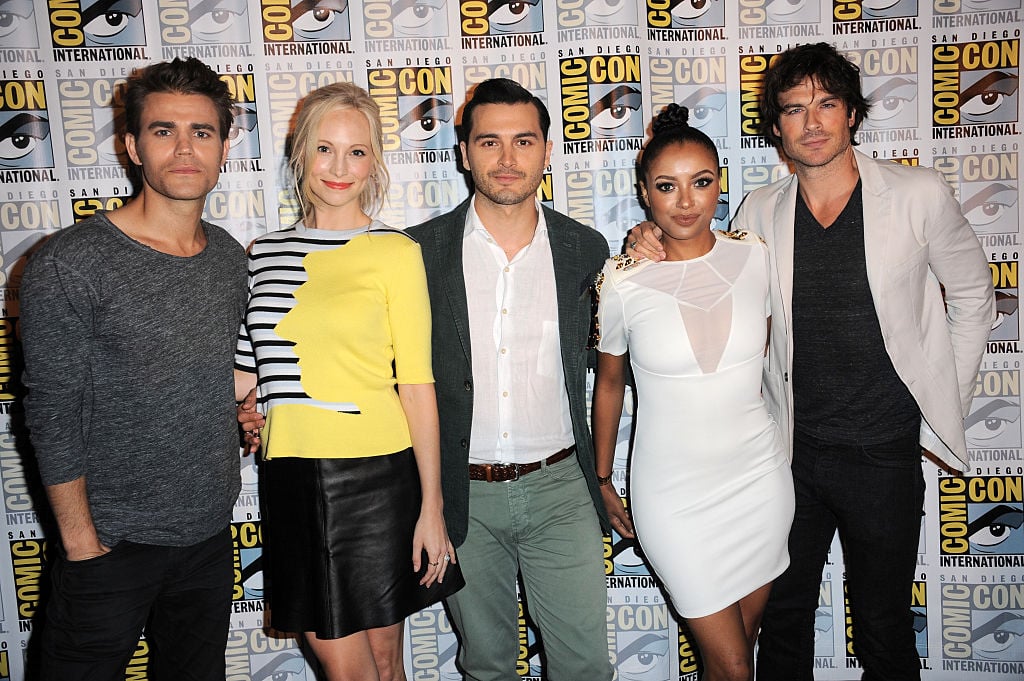 What is The Vampire Diaries?
Harkening from the same era as the Twilight franchise, The Vampire Diaries was similarly based on a hit book series by L.J. Smith. It focused on a recently-orphaned girl named Elena Gilbert, played by Nina Dobrev, as she worked through the grieving process in her small town called Mystic Falls, Virginia. However, she starts to realize that the quaint American village isn't quite what she knew it to be. 
Elena meets a man named Stefan Salvatore. Although they hit it off, Stefan has a secret. He is not a mere mortal teenager, as he appears on the outside. Stefan is a 162-year-old vampire who is continually trying to bring back a long-lost love who looked exactly like Elena. Stefan and his brother, Damon, both fall for her. 
As the show progresses, fans were shown backstories for the brothers and several of the other characters who graced the show. The show made Dobrev a star to a mainstream audience, while it helped give co-star Ian Somerhalder another hit after his stint on Lost. The show went off the air in 2017, a year after Dobrev departed early. However, its legacy lives on through its spin-offs. 
Spinning off
The Vampire Diaries' biggest sell was its cast of supernatural characters that stretched beyond the vampires. Like Twilight, several species existed in the Vampire Diaries universe. This made it ripe for future adaptations. The first attempt at spinning off, The Originals, was another hit. Rather than focusing on the source show's characters, however, it focused on the darker side. 
The titular originals, Klaus, Elijah, and Rebekah, are the first vampires in history. However, Klaus is not just a vampire, he's also a werewolf. Throughout its five year run, the show expanded on rich mythology in which the title characters cope with living such a long life and settling down in their old town of New Orleans. The sibling dynamic and fight for family honor helped guide the show, which wrapped up 2018. 
However, after the series went off the air, the makers wanted to expand on the mythology even further. In Legacies, a young girl named Andrea, who happens to be Klaus's daughter, guides through her teenage years while learning how to grapple with both her powers and her family history. Part vampire, part witch, and part werewolf, Hope's world is turned upside down after losing both her parents and being sent away to boarding school. 
The show remains a hit, and fans are clamoring for even more Vampire Diaries material soon. 
Is more to come? 
Building such a strong cast of characters while creating mythology like this does not come easy. However, The Vampire Diaries crew pulled it off. Now, fans are taking to places like Reddit to voice their desires for a new spinoff. Whether it is about Bonnie and Davina or someone entirely different, fans want to see a deeper dive into the television universe. 
As of right now, however, no such shows are in the works. Fans of the show and its cast can fill that void with something different. While unrelated to The Vampire Diaries, Nina Dobrev is set to star in the series Woman 99, which, while not supernatural in nature, is a thriller, nonetheless. Time will tell whether The CW spins off more of The Vampire Diaries content, but if it doesn't, perhaps fans can settle on some new shows made by their old friends from Mystic Falls.