The 'Vanderpump Rules' Season 9 Cast Looks so Different — Here's Why
 Vanderpump Rules Season 9 just premiered and for long-time fans of the show, it's looking a little different these days. Namely, because many of the stars that made the show the success that it is aren't part of the cast anymore. Stassi Schroeder, Kristen Doute, and Jax Taylor had been on the show since the very beginning. Now, they, along with several other members of the cast, are gone. So, what happened?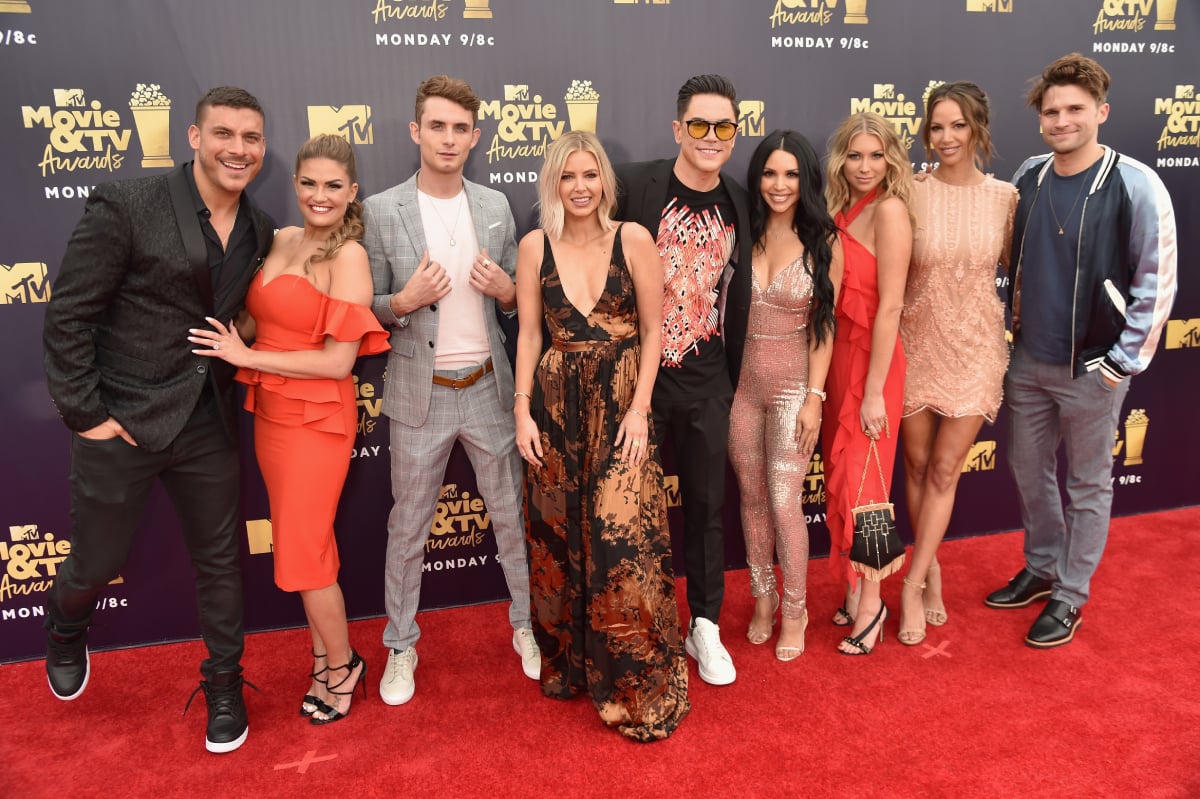 People started caring about racism
Last year, racial injustices were brought to the forefront of American media, and more companies were being held accountable for microaggressions and their lack of diversity. So, when former Vanderpump Rules cast member Faith Stowers revealed in an Instagram Live that Kristen Doute and Stassi Schroeder had racially profiled her, people were livid.
"There was this article on Daily Mail where there was an African American lady," Stowers said. "They showcased her, and I guess this woman was robbing people. And they called the cops and said it was me. This is like, a true story. I heard this from actually Stassi during an interview. It was just funny, because they thought it was me because it was a Black woman with a weave. So they just assumed it would be me, and they called the cops on me."
Stassi apologized and tried to save face, but it was too late.
"Racially insensitive comments from my past have resurfaced," Schroeder wrote in an Instagram apology. "It is important that I continue to take accountability for what I have said and done, while pushing myself to do better. I have grown significantly from the person I was then, and I am still filled with remorse and regret for the hurt I caused. I am grateful for the people in my life that continue to check me and push me to evolve into a more educated person."
She and Doute were eventually released from the show. Around this time, past racist tweets from Brett Caprioni and Max Boyens surfaced. The two newcomers were also let go from the show.
Some cast members changed their focus before 'Vanderpump Rules' Season 9
In addition to Doute, Schroeder, Boyens, and Caprioni leaving the show, Taylor and his wife, Brittany Cartwright, also announced their exit.
"The last 5 years on 'Vanderpump Rules' have been some of the most challenging, rewarding, and fulfilling years of my life," Cartwright captioned a photo of herself. "Although this is difficult to share, Jax and I will not be returning for another season of 'Vanderpump Rules.' We are excited to take this time to focus on our growing family and share with you our new endeavors. @bravotv, @evolutionusa, and our 'Vanderpump' castmates will always remain close to our hearts. Thank you to all the fans who have shared our journey with us and supported us through everything. We love you. Stay tuned."
Cartwright and Taylor did not give a specific reason as to why they left the show. Some people, including Stowers, think the pair were asked to leave.
"I think that what he did and what Stassi and Kristen did is not a good thing for Bravo," Stowers told TMZ. "I'm really proud of that network. It means a lot to everyone."
Were the firings addressed on 'Vanderpump Rules' season 9?
The Vanderpump Rules Season 9 premiere did not address the absence of eight cast members (Schroeder's husband, Beau Clark, and Dayna Kathan also left the show.) There didn't seem to be a big push for diversity, either, as the only appearance of Black people on the show were two employees who were shown once and then disappeared.