'The View': Barbara Walters on Star Jones' Weight Gain – 'None of Us Had the Courage To Say Anything'
Barbara Walters related in her memoir the difficulty of approaching Star Jones on 'The View' about her weight gain. Find out what the legendary journalist had to say.
Before the gastric bypass surgery that helped Star Jones change the course of her health and life, the co-panelist on The View was gaining a dangerous amount of weight in a record amount of time.
It was a difficult moment for everyone concerned, regarding what to say to their colleague, if anything should be said at all to spare her feelings.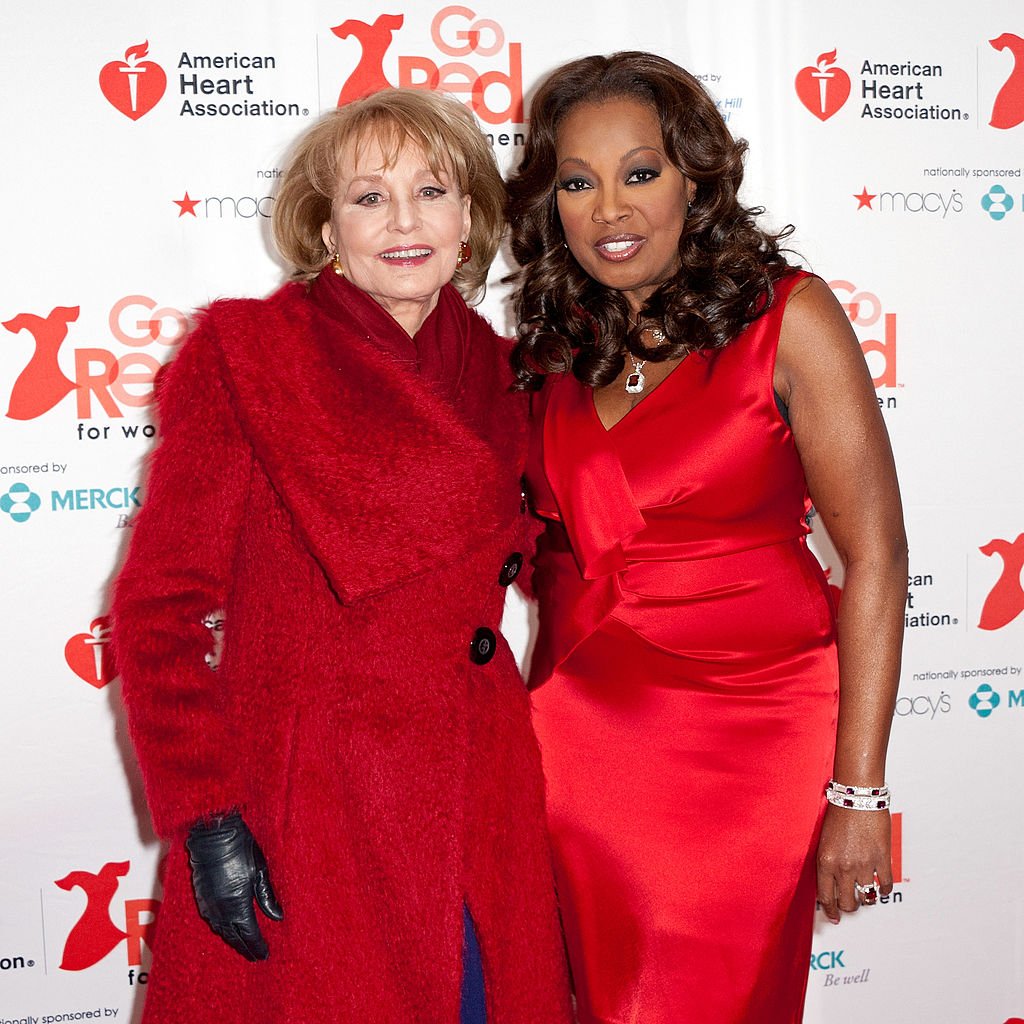 Star Jones was one of the original panelists on 'The View'
Barbara Walters chose Star Jones to become one of the panelists on her new daytime talk show in 1997 called The View. Walters was impressed with the now 58-year-old attorney's spiritedness and talent and knew she would fit right in.
In her 2008 memoir, Audition, Walters "introduced" Jones as she remembered her back in 1997, to readers.
"Sitting on the couch next to Meredith [Vieira] was Star Jones," wrote Walters, "an African American woman who had been a prosecuting attorney in Brooklyn and distinguished herself first reporting for Court TV and, later, covering the O.J. Simpson trial for Inside Edition."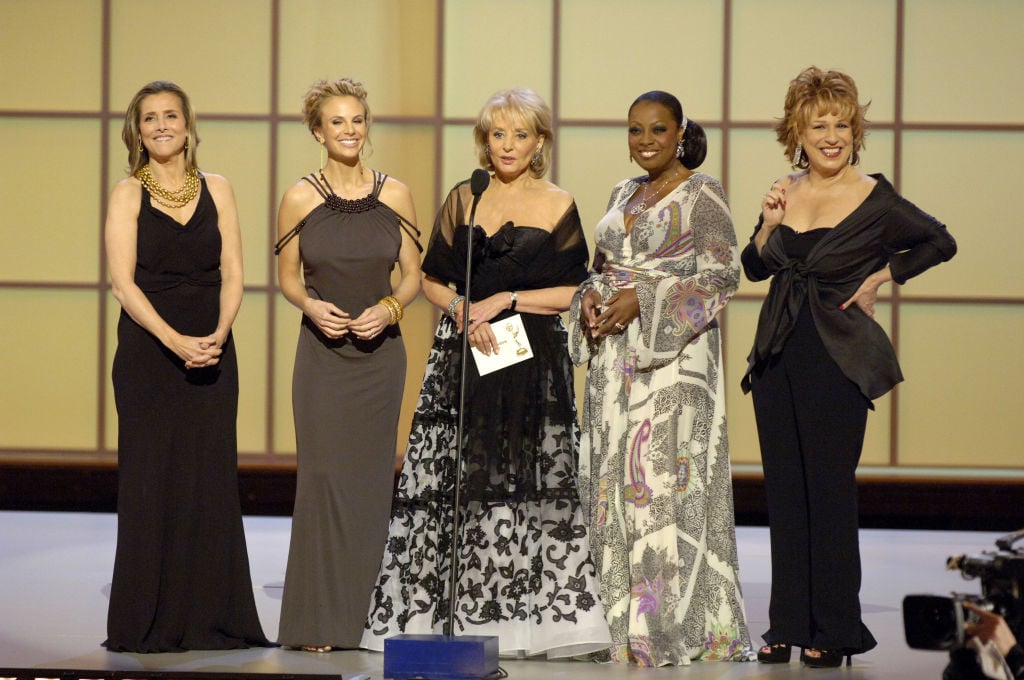 The former 20/20 star then went on to explain what made her choose Jones for The View.
"Star was large in every way," Walters raved, "from her résumé to her weight to her personality. She was funny and knowledgeable, especially on subjects relating to the law. Her favorite word was 'allegedly.' . . .The reports that [show producer Bill Geddie] and I got were that she was sometimes difficult to work with but, we thought, as part of an ensemble, she would be okay."
Star Jones' weight struggle
Unfortunately, when a celebrity battles with something as visible as their weight, it can be very difficult to hide even the smallest gains.
Star Jones, in a 2007 essay for Glamour, noted that by 2002, she had gained 75 pounds in seventeen months and that "eventually, I just gave up."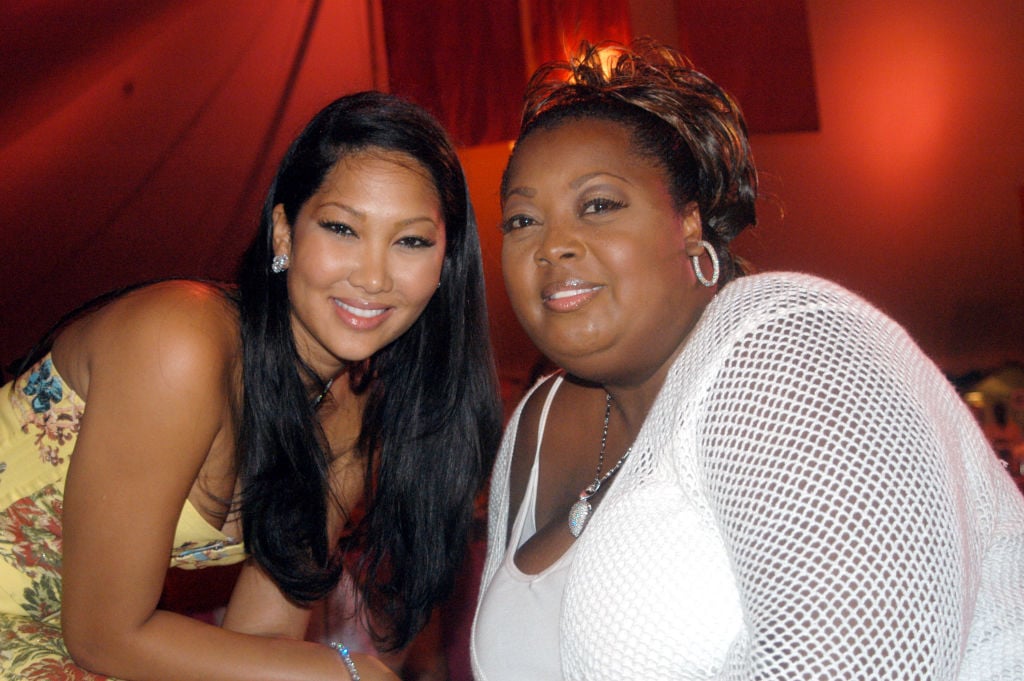 Walters, in her memoir, said, "We also, as time went on, worried about her increasing weight gain. But none of us had the courage to say anything to her. Star didn't take to criticism easily and could tell us to mind our business – especially because, on the air, she constantly talked about how much she liked her body."
The legendary journalist, who has interviewed intimidating world leaders and criminals, found she could not bring the touchy subject up with Jones.
"The audience could relate to her," Walters continued, "but in retrospect, we should have pushed the matter as she was becoming dangerously obese. I regret that I didn't confront her, although later Star told me she wouldn't have listened anyway."
Jones' decision to address her weight through surgery
By the summer of 2003, Walters writes, Jones' health struggle was difficult to ignore, for the attorney herself and anyone around her.
"She had reached the point where her heavy breathing was noticeable on the air, and she could barely walk," she recalled. "After consulting her doctors, she decided to have gastric bypass surgery that would shrink her stomach and make overeating uncomfortable if not dangerous."
Jones after her surgery lost 160 pounds and, with the help of a therapist, dealt with the emotional baggage that had weighed her down even more than the physical weight.
In her essay for Glamour, she wrote that the surgery was "a success from the beginning. There were no major complications, and within a few months, the weight started to melt away."