'The View' Host Meghan McCain Said the Most Bittersweet Thing About Joe Biden
Meghan McCain is one of the powerhouse political voices on the popular talk show The View.
While she has received criticism from some viewers over the years for her outspoken opinions, she has remained unapologetic when it comes to her strong convictions. McCain is also outspoken when it comes to her friendship with Joe Biden, the Democratic presidential nominee.
McCain's family has been close to Biden's for years, and she has even coined a sweet nickname for her good friend, whom she has often leaned on in times of sadness.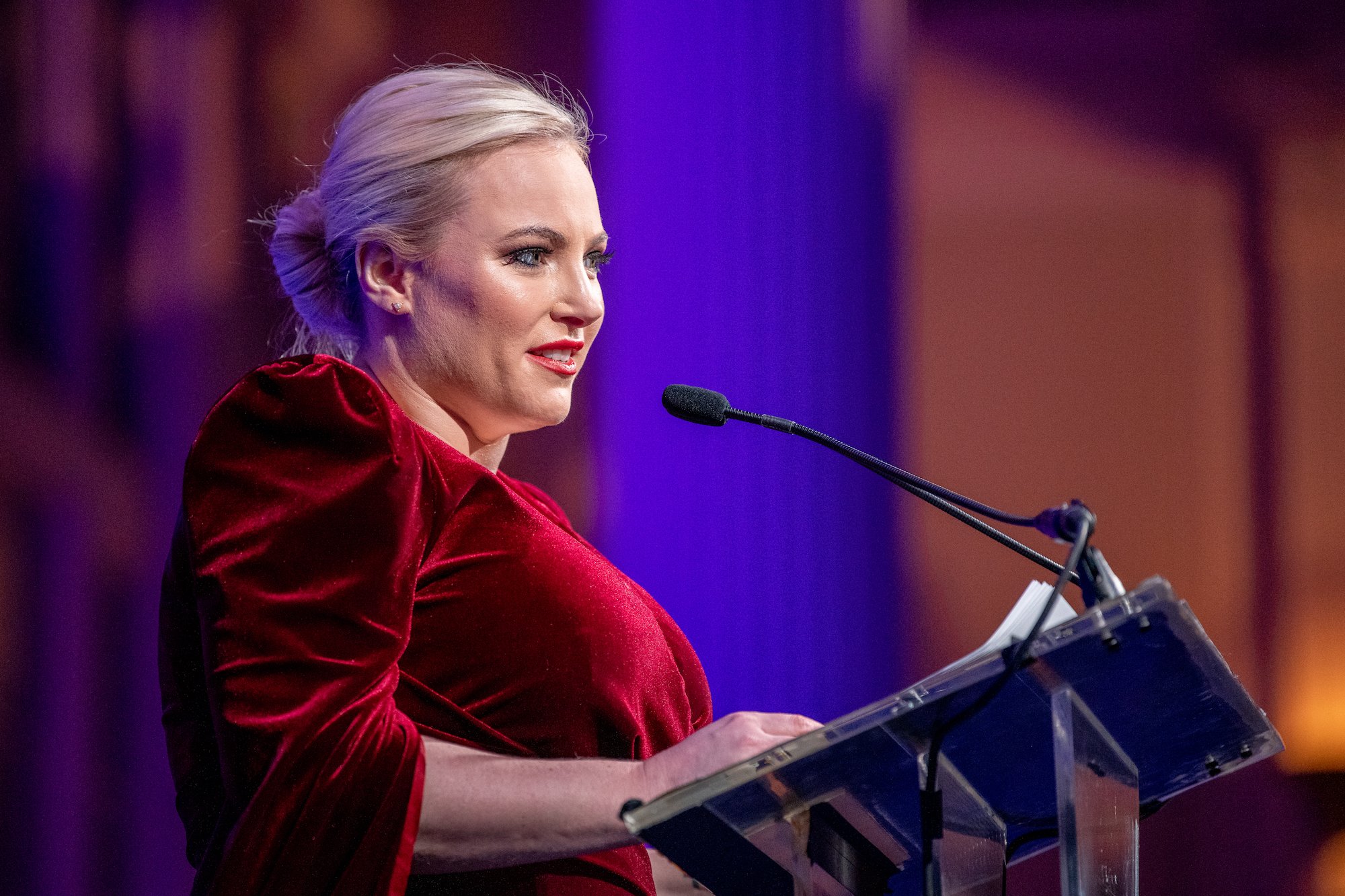 Joe Biden's longtime friendship with John McCain
It's no secret that Meghan McCain's father was John McCain, a leading Republican politician, and a war hero. Although they were on opposite sides of the political spectrum, Joe Biden and John McCain shared a decades-long friendship that could not be shaken, even after years in Washington. The two first met in the seventies as young politicians and remained close in the years that followed, forging alliances that reached across party lines.
McCain and Biden shared a wicked sense of humor, as McCain's widow, Cindy McCain, recently referenced via LA Times. "They would just sit and joke, it was like a comedy show sometimes to watch the two of them," she stated. Cindy McCain also claimed that the two were united in their ability to work with those of opposing political convictions, in order to achieve the greater good: "It was a style of legislating and leadership that you don't find much anymore."
When John McCain was diagnosed with brain cancer, Biden was there to comfort the family — after all, he has experienced a lot of extreme tragedy in life. 
Joe Biden's tragic past
Joe Biden was just beginning his political career in 1972, when he received word that his wife and teenage daughter had been killed in a car accident, according to Independent.
The couple's two young sons, Hunter and Beau, who were three and four at the time, were badly injured in the crash, but miraculously survived. Biden rushed to be with his sons, all while mourning the loss of his wife and only daughter. He became a single father, all while pursuing a political career that would become historic. 
Biden went on to remarry, but his losses were not over. In 2015, he lost his son, Beau Biden, after a long battle with brain cancer. Rather than allow his grief to consume him, Biden has been an advocate for open communication. Furthermore, he has been more active in politics than ever and is currently running for the presidential office. 
Meghan McCain's sweet nickname for Joe Biden
John McCain passed away in 2018, after fighting brain cancer for several years. Every step of the way, Biden was there for McCain's family — and Meghan McCain will never forget it. The two have remained very close and McCain has been a vocal defender of Biden, even though she is a staunch Republican.
McCain has discussed how Biden supported her and her family in the painful days after her father's death, and she even revealed via USA TODAY that she calls Biden "the Grief Whisperer," for the unique, tender way that he is able to comfort those suffering extreme emotional pain.
With McCain expecting her first baby, she is remaining out of the limelight more than in previous years, but she still retains a close connection to Joe Biden. It is likely that the two have a bond that can never be broken, and that she will always have Biden's back, even in a tense political climate that has destroyed many friendships.