'The View' Hosts React to Rush Limbaugh Receiving Presidential Medal
Rush Limbaugh recently received the Presidential Medal of Freedom. Here's what the hosts of 'The View' had to say about Limbaugh receiving this honor.
The hosts of The View never hold back on their opinions. President Donald Trump recently honored Rush Limbaugh with the Presidential Medal of Freedom during his State of the Union Address. Here's howThe View's hosts reacted to Limbaugh receiving the medal.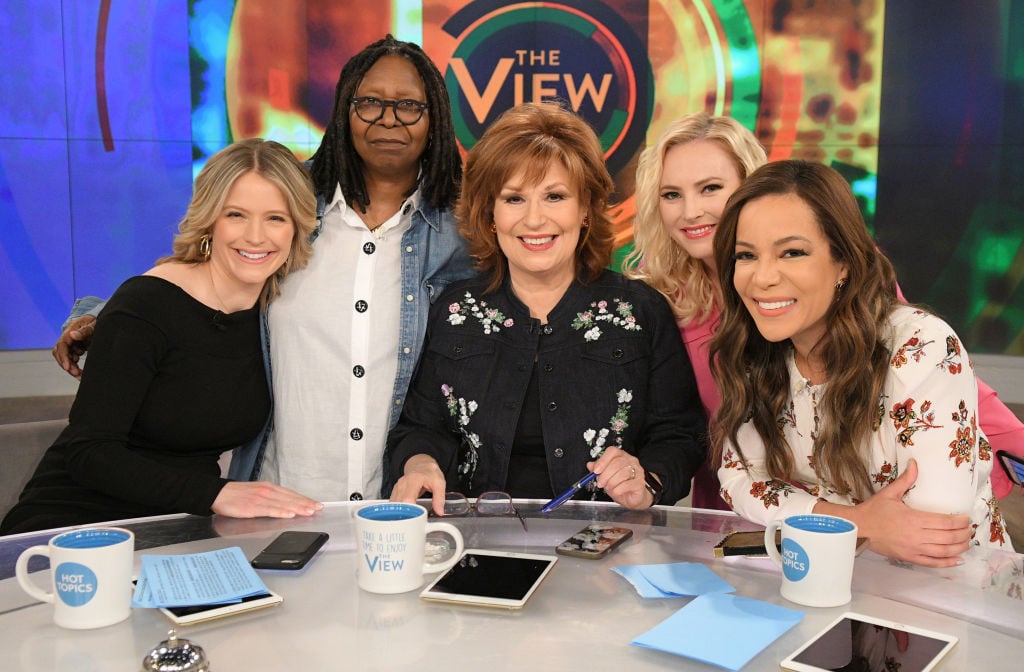 Meghan McCain and Whoopi Goldberg don't see eye-to-eye
According to The Daily Beast, Meghan McCain had a mixed appraisal of Trump's State of the Union. "There were a lot of moments that seemed really produced to me. His TV background really came out, especially the reuniting of the [military] families, which I loved because I love things like that. If it weren't Trump, I probably would have loved it. If you're someone on the right, you probably liked Rush Limbaugh, who is fighting cancer, getting that medal."
Fox News says Whoopi Golberg was upset Limbaugh received the medal. "You know, I'm very sorry that Rush Limbaugh is ill because you never want to wish bad stuff on people, stage four cancer, but I'm sorry, I thought the Medal of Honor, Freedom was supposed to go to people who actually did stuff." She asked "what has he done that merits the Medal of Freedom?" McCain commented that Limbaugh "completely changed the paradigm of radio."
Goldberg continued "I didn't understand. You've got a Tuskegee Airman sitting there and if you're going to give the Medal of Freedom to someone who actually made differences in the country and has done all kinds of stuff, how about giving it to Elijah Cummings' wife as a thank you to all of his service?"
Why the other hosts of 'The View' are upset with Rush Limbaugh
Behar was also upset. "He's been so racist and so misogynistic over the years, to give him–who's next, Roger Stone? How about giving it to him? Or Steve Bannon?"
Sunny Hostin said the timing of the award was insulting. "And I don't think it was lost on the black community that he gave that honor to Rush Limbaugh during Black History Month, sitting next to a Tuskegee Airman on Rosa Parks' day while Rush Limbaugh was a longtime birther during the Obama administration."
Behar criticized the decision to allow Melania Trump to bestow Limbaugh with the medal. "And Melania, the other birther, put the thing on him. She's a birther too."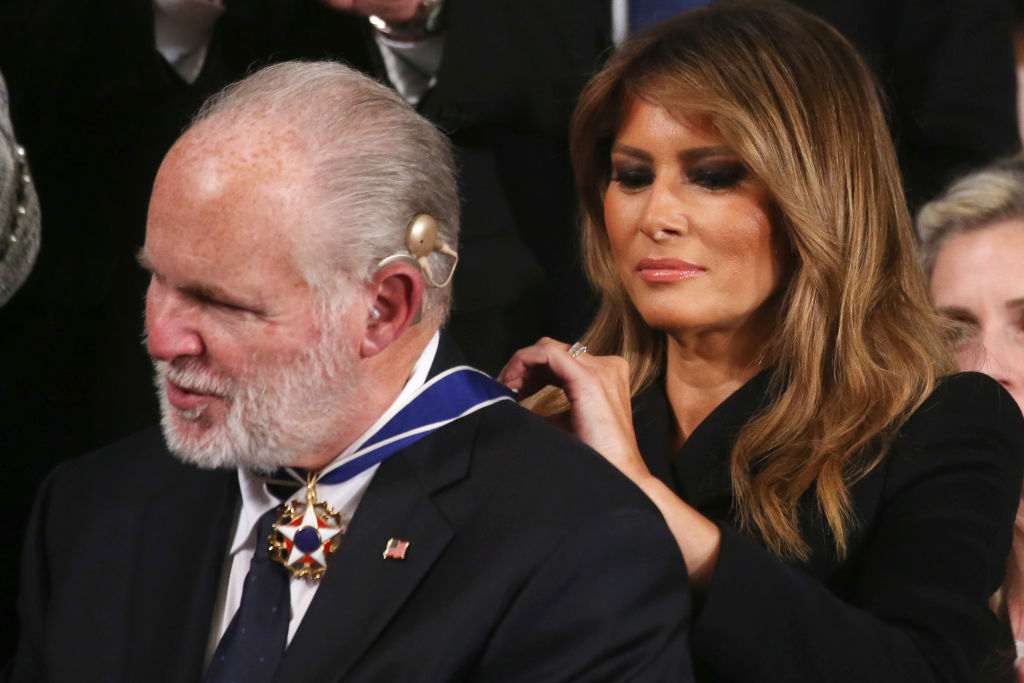 The Daily Beast reports that Alec Baldwin, a guest on The View, tried to inject some humor into the proceedings. Baldwin said "I've decided I want to run for president so I can give the Medal of Freedom to Louis C.K." Behar was not sure that Baldwin was joking, so he had to make it clear that he was.
A number of other celebrities have also received the award. The New York Times reports Meryl Streep and Robert DeNiro were gifted the medal by President Barack Obama. President John F. Kennedy created the award in 1963 to honor "any person who has made an especially meritorious contribution" to the U.S.
Also see: Rush Limbaugh Given Presidential Medal Following Cancer Diagnosis