'The View': Meghan McCain Makes Thirsty Comment About Will Smith
Will Smith has yet to join the ranks of celebrities who've sat and read thirst tweets in a video segment, but it's long overdue. In the meantime, he can bask in the knowledge that there are plenty of people willing to toss flattery his way, including Meghan McCain.
The View host made her innermost thoughts clear when it comes to Smith's body.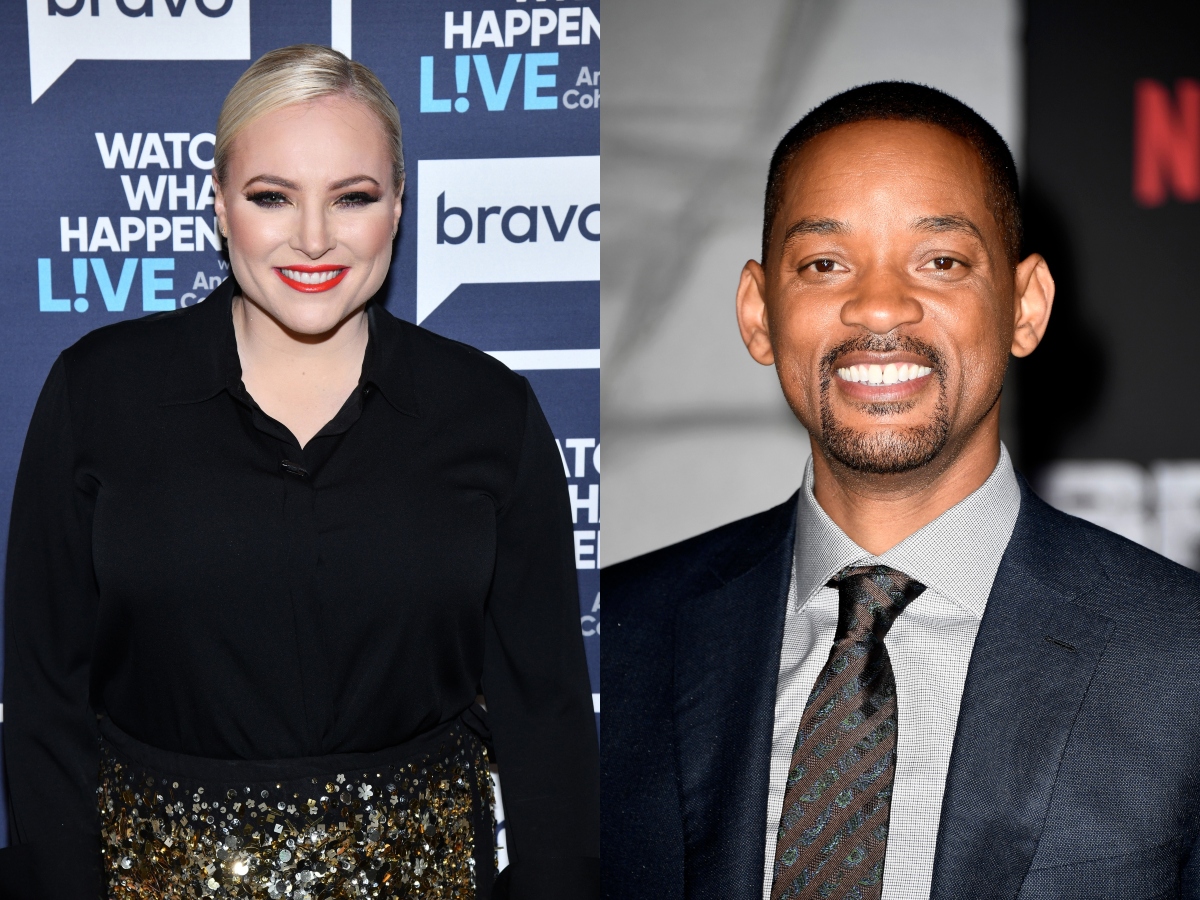 Will Smith's 'dad bod' photo went viral
Will Smith regularly posts entertaining and informative content on his Instagram, and he recently went viral over a series of photos. One featured him posing outside in a pair of slippers, drawers, and open track suit jacket while baring his body. Smith captioned the first picture with an acknowledgement: "I'm gonna be real wit yall – I'm in the worst shape of my life."
He then followed up with a second shot of himself wearing only his underwear, hands placed defiantly on his hips. Smith scored points for his relatability, and his posts immediately drew support, empathy, and some chuckles too. A few other celebrities shared similar photos and want to join him in launching a fitness plan.
But Smith announced his upcoming six-part YouTube docuseries that will follow his journey. Tentatively titled "Best Shape of My Life," the project will tap scientific experts, athletes, and a few YouTubers for their input as he makes moves to get back in pre-pandemic shape.
RELATED: Will Smith's Body Is Almost Unrecognizable in New Photo, Says He's in 'Worst Shape' of His Life
Meghan McCain says Will Smith can 'get it any time'
The View hosts discussed Smith's viral moment and the project attached to it during the show's May 6 episode. He incurred some backlash from some people who believe that he's using his platform to monetize his wellness goals.
While Sunny Hostin expressed her opinion on fans' negative reactions, McCain shared her thirsty thoughts about Smith's appearance. She's more than here for it.
"I love Will Smith. Not to be crass again, but he can get it any time he wants," said McCain. "I love Will Smith. He is my longtime crush since I was like 12, and I don't care what his body looks like. I think he looks great there too, so whatever."
McCain added that she's about body positivity and stated she wishes less emphasis was put on weight in our culture. That led to a bigger discussion on weight loss and celebrity endorsements.
Will Smith's show will drop in 2022
YouTube announced its new content lineup during its annual Brandcast event and described Smith's new original series as "inspirational."
According to its logline:
This is the fun, funny, inspirational, wildly adventurous, and deeply entertaining story of Smith challenging himself to improve every aspect of his fitness, from agility to power to recovery and more, teaming up with guests including pro athletes, scientists and experts, and top YouTube creators.
The show is due to arrive on YouTube in early 2022. Meanwhile, McCain is taking a little bit of heat on social media about her opinions toward masks and vaccines. Catch The View daily at 11 a.m. EST.