'The View': Rosie O'Donnell's Taunting Nickname for Star Jones
The View has had its fair share of she said – she said dramas. With the various personalities that have been on the daytime talk show, it's no wonder.
And it is certainly not a surprise that some of that drama originated during Rosie O'Donnell's short tenure on the program.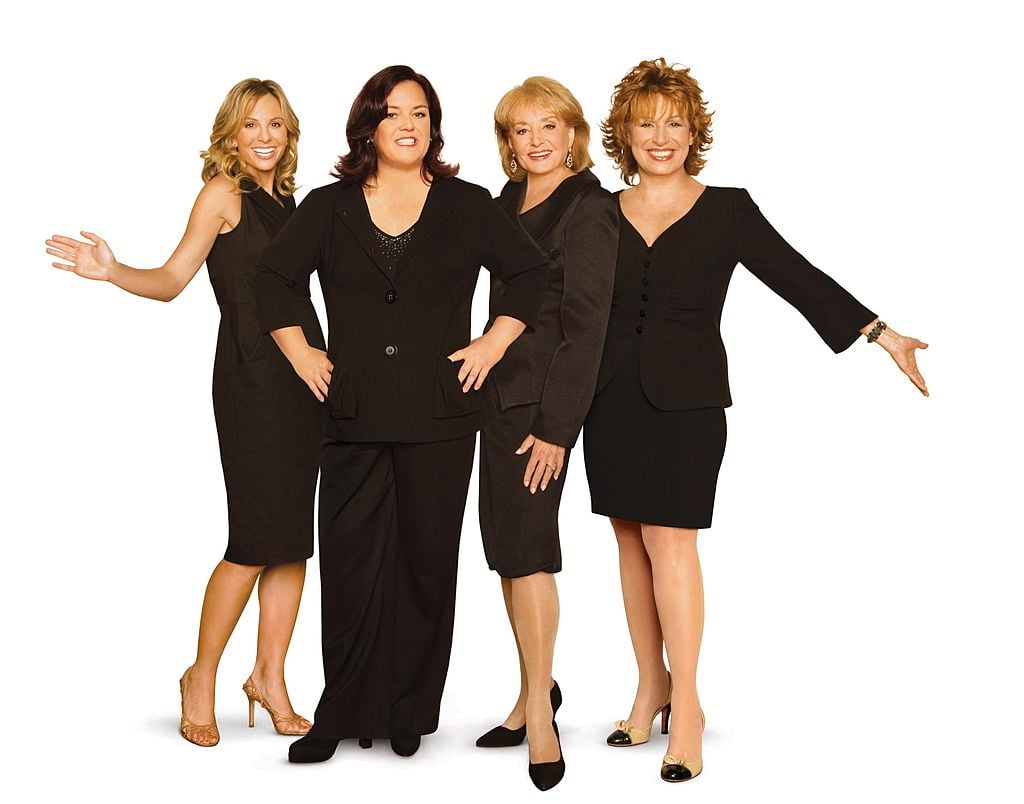 How Rosie O'Donnell ended up on 'The View'
To hear The View's creator, Barbara Walters tell it, comedienne and actress Rosie O'Donnell fell into the show's lap at just the right time.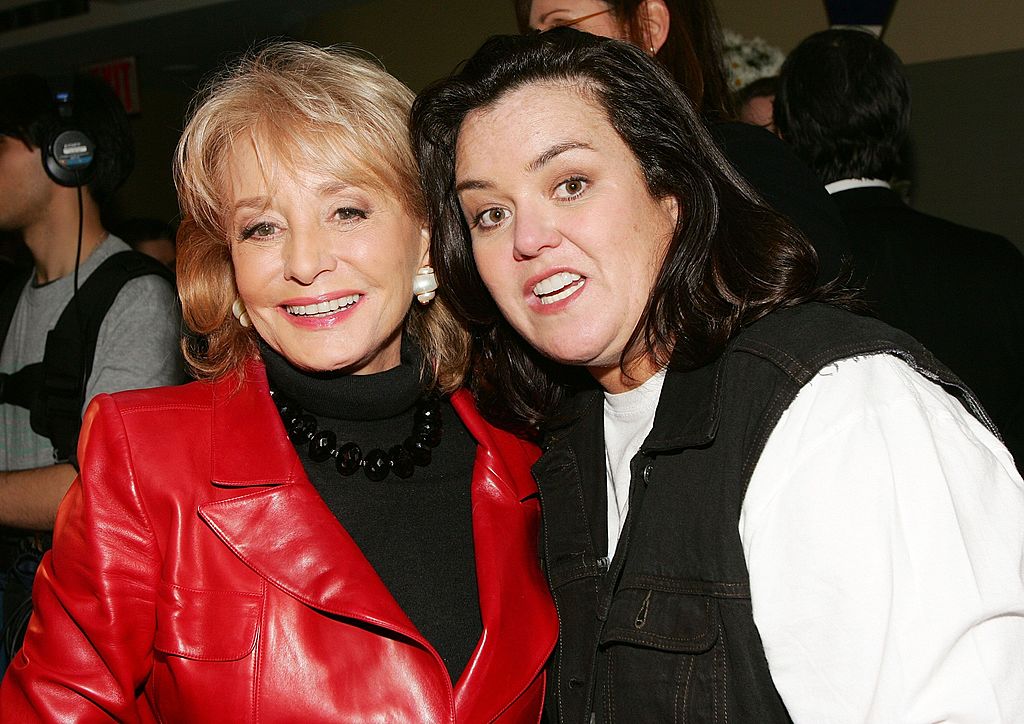 RELATED: This Former Co-Host of 'The View' Quit On The Air
The show's original and beloved moderator, Meredith Vieira, was on her way out from the program after accepting an offer from NBC to take Today show co-host Katie Couric's place on that morning show. Walters was looking for a new moderator.
"That's when Rosie O'Donnell entered the picture," Walters said in her 2008 memoir, Audition. "I had been an admirer of Rosie for years. . . Could it be, I wondered. . . that Rosie might agree to become our new moderator? So I asked her and then and there she said yes."
Walters claims ABC was at first tentative about adding Rosie O'Donnell to 'The View'
The 90-year-old Walters wrote that, as much as she herself was ecstatic to have found a new moderator for the program, ABC executives were not as thrilled.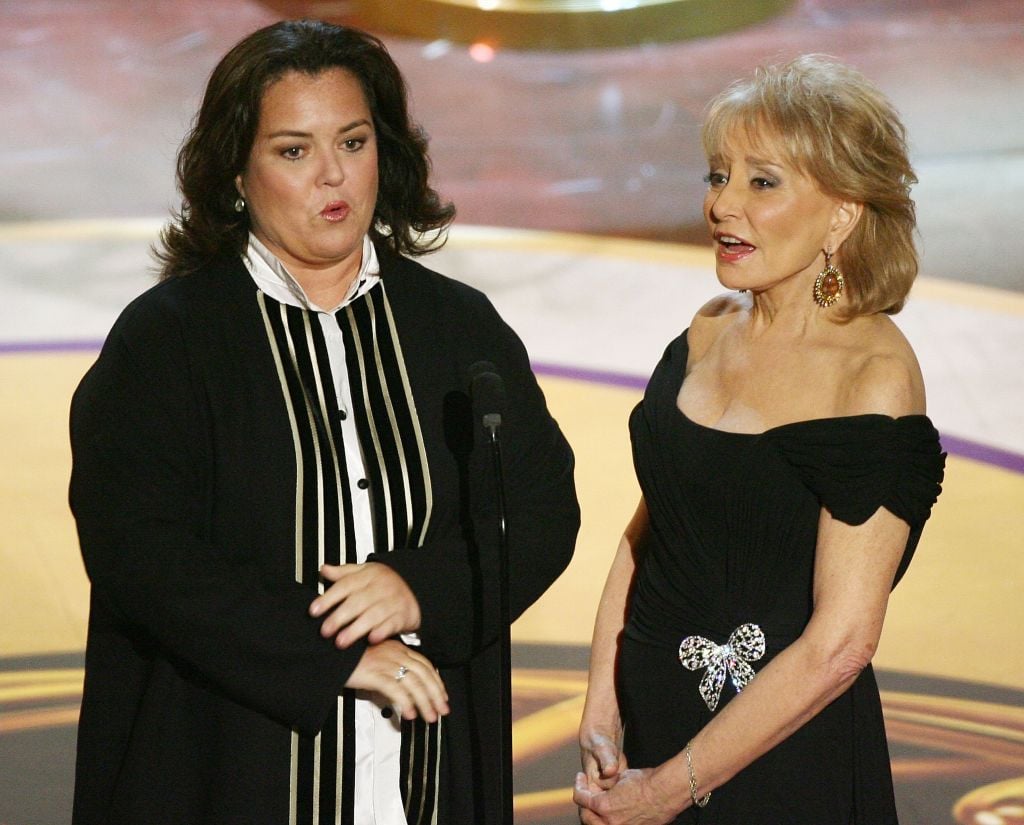 RELATED: 'The View:' Joy Behar Talks About Her Argument With Star Jones at the Former Co-Host's Wedding
"The ABC executives," she said, "were a bit hesitant initially. Since Rosie had left television, . . . she had revealed to all that she was a lesbian, something she had not publicly discussed during her own show. The network, at first was afraid that Rosie might be too volatile a personality and too controversial."
The former 20/20 star told the network they wouldn't regret O'Donnell's hiring.
"I vouched for her," Walters recalled, "and told them that I thought she had mellowed with the years. . . After we put Rosie in touch with the heads of the network, they, too, agreed that it would be a great coup to have her on The View."
Rosie O'Donnell's patronizing nickname for Star Jones
Walters gave readers a sneak peek into O'Donnell and Jones' turbulent working relationship, which seemed doomed from the start, starting with having to tell Jones that Rosie O'Donnell was the show's new moderator.
"Of course," she said, "we told Star, who, I would point out again, already knew that her contract was not going to be renewed. The trouble was that there was very bad blood between Star and Rosie. Rosie had from time to time been a guest on The View, and she and Star had tangled on a variety of issues both on and off the air."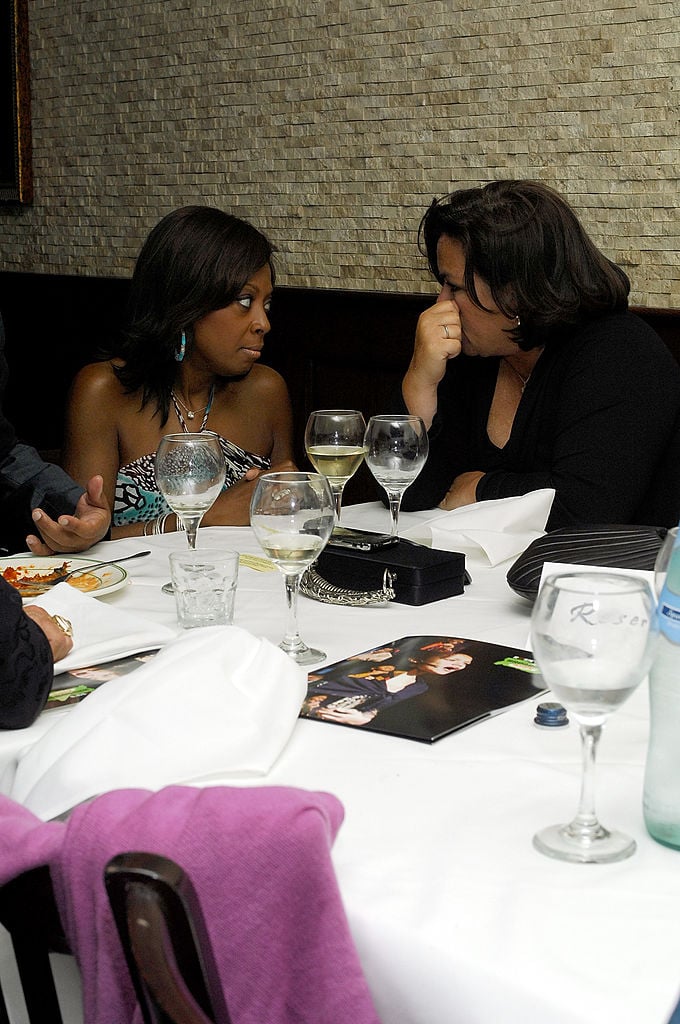 It was Star Jones' gastric bypass surgery and her refusal to admit the medical intervention that irked O'Donnell the most. And so, she tagged Jones with an irritating nickname.
"When Rosie was interviewed on other programs," Walters wrote, "before she began on The View, she had accused Star of being dishonest about her weight loss. As a guest on The View, Rosie had said to [Star's] face, 'It's like Twinkle Twinkle Shrinking Star.' "
Jones eventually opened up about her surgery when she was ready to do so.
RELATED: 'The View': Barbara Walters on Star Jones' Weight Gain – 'None of Us Had the Courage To Say Anything'