The Vivienne Says She Forged Lifelong Friendships With Her 'RuPaul's Drag Race: All-Stars 7' Sisters
The Vivienne traveled from across the pond for 'RuPaul's Drag Race: All-Stars 7,' forming close friendships with contestants like Shea Couleé and Jinkx Monsoon.
Oh, y'all wanted a twist? Some of the RuPaul's Drag Race and RuPaul's Drag Race: All-Stars winners return to the Werk Room for an extra special season of All-Stars. There's also one winner from Drag Race UK — the season 1 crowned queen, The Vivienne. 
Here's what the Donald Trump impersonator said about the time spent with her All-Stars 7 sisters.
Some winners of 'RuPaul's Drag Race' return for 'RuPaul's Drag Race: All-Stars 7'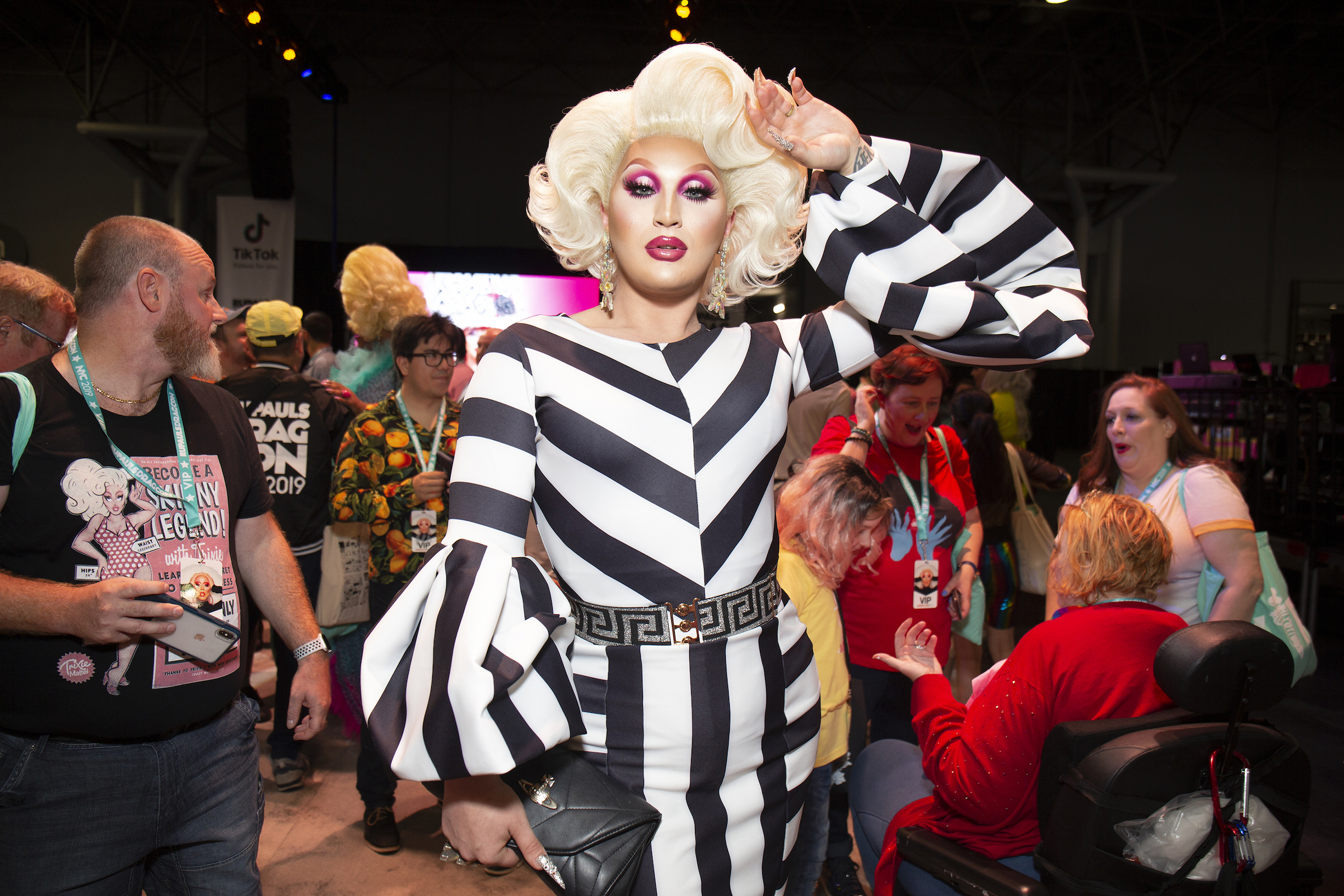 The rumors are true. After months of speculation, Squirrel Friends worldwide got confirmation regarding the next season of RuPaul's Drag Race: All-Stars — featuring the previous winners of the reality competition series. 
This all-winners season features eight crowned queens competing for the title of the "ultimate" drag superstar. That includes Yvie Oddly, Jinkx Monsoon, Shea Couleé, Trinity the Tuck, Jaida Essence Hall, Raja, Monét X Change, and The Vivienne. 
The Vivienne called her 'RuPaul's Drag Race: All-Stars 7' castmates 'phenomenal'
As the winner of Drag Race UK season 1, The Vivienne is the only international winner to appear on All-Stars 7. There have been several crownings worldwide, with winners snatching the crown in Canada, Spain, Thailand, and "down under."
Fans caught a glimpse of the Vivienne's looks with RuPaul's Drag Race: All-Stars 7 teasers. The drag performer also commented on her relationship with the other queens on social media.
"When I tell you, every single queen on this cast is PHENOMENAL. We use the word 'family' or 'sisterhood' a lot. But you're looking at it," The Vivienne tweeted, earning over 7,000 likes. "So proud to know you all, and was an [honor] to spend so much time and forge lifelong friendships. I love you all."
Other contestants (and alumni) shared their thoughts and reactions on Twitter. Bob the Drag Queen shared her support for her sister/Sibling Rivalry co-host Monét X Change. Shea Couleé shared that her mom didn't even know she was competing again. 
Cameron Diaz, Nancy Pelosi, Tove Lo are among celebrities with 'All-Stars 7' cameos
Fans learned Cameron Diaz, Ben Platt, Vanna White, Speaker Nancy Pelosi, Tove Lo, and other celebrities will appear in upcoming episodes. The Drag Race superfan/Charlie's Angel Cameron Diaz will appear as a guest judge.
"She looked beautiful up close in Untucked, and she seemed like a fan of the show. Some judges that come on don't seem to be present, but she was very knowledgeable. She knew who we were, she knew what to look for, she was there, and she looked stunning. She was super nice," Trinity The Tuck said during an interview with Entertainment Weekly.
Naomi Campbell will make a cameo on All-Stars 7, an especially significant visit for Shea Couleé, who impersonated the legendary model for season 9's Snatch Game.
RuPaul's Drag Race: All-Stars 7 premieres exclusively on Paramount Plus on May 20. Seasons 1 through 12 of RuPaul's Drag Race are already available on the platform's streaming library.