'The Voice' Contestants Who Became the Most Famous
When it comes to The Voice, it becomes quite obvious that — though some undiscovered artists receive a necessary bit of exposure — the show mostly bolsters the careers of its coaches. 
All the coaches retain unique dynamics and work to turn the reality competition show into a show about the relationships between famous people. And if tabloids have told us anything, fans love to know all about celebrities' personal lives: who they hang with, what they do, how often they chill, where they go, how they interact, etc.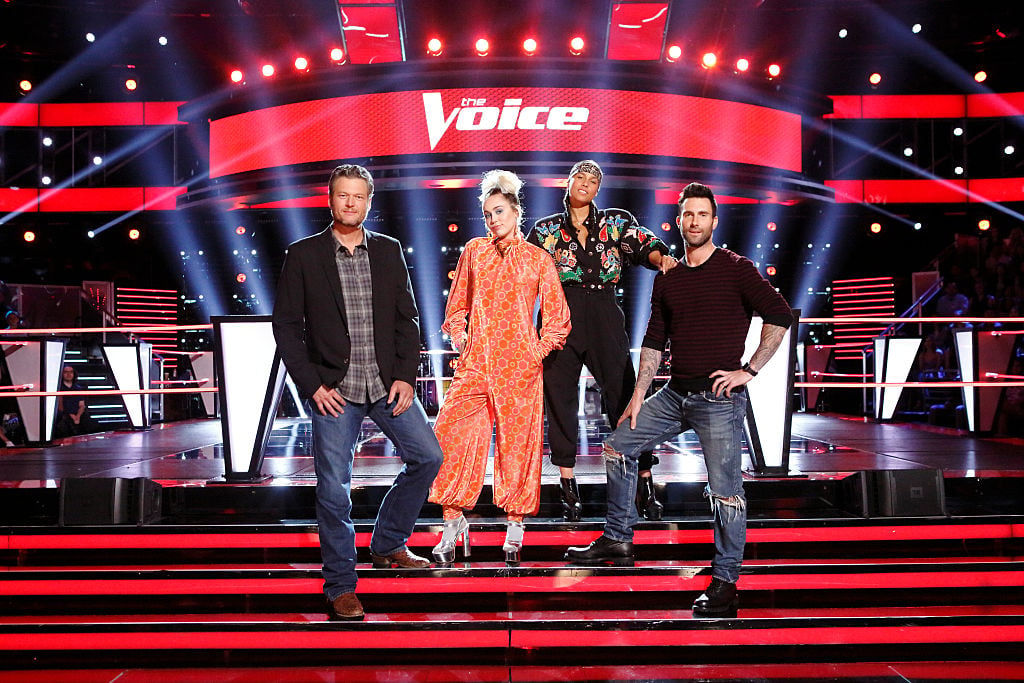 Despite The Voice's failure to produce a mega-celebrity at the level of Kelly Clarkson, Carrie Underwood, Adam Lambert, or Jennifer Hudson, some contestants have experienced a recognizable boost in their careers, and household name status. Though not quite known among the general public, they've garnered followings all their own. This list will attempt to highlight The Voice contestants that have become the most famous since appearing on the show.
3. Season 8: Sawyer Fredericks  
Sawyer Fredericks was the youngest contestant to ever take home the grand prize on The Voice. The 16-year-old singer is a folk artist currently building a reputation in the community. After signing a record deal with Republic Records, immediately after winning the show, his career saw quite a boost.
Fredericks may not be the next Leonard Cohen or Neil Young, but he's on his way. When he's not recording in the studio, he's often on tour — throughout the summer months — and playing some of his most well-known hits. Sawyer Fredericks is known for his albums Hide Your Ghost and The Good Storm. From these two albums, you may recognize "4 Pockets," "Should've Known Better," or "Gasoline."
2. Season 4: Danielle Bradbery 
Danielle Bradbery won The Voice before it began to grow stale (transitioning in new coaches like clockwork and consistently focusing on Adam and Blake's cute and contradictory dynamic).
Bradbery was the youngest winner until Fredericks came along. She won The Voice at only 17 years old and has since maintained a pretty steady career. Bradberry signed a contract with Big Machine Records after working under the guidance of the show's most esteemed coach, Blake Shelton.
In 2013, Bradberry released the single "Heart of Dixie," before releasing a follow-up debut album shortly after. "My Day," one of the songs on Bradbery's album, was played at the Winter Olympics in Sochi, as TVOvermind explained. Bradberry continues to release singles, gaining an ever-growing following along the way.
1. Season 3: Cassadee Pope 
Republic Nashville signed Cassadee Pope following her win, and she has managed to gain some popularity along the way. Cassadee Pope owes much of her rise in stardom to the famous artists she has been able to tour with.
As a result of touring with Darius Rucker, Dirks Bentley, and Tim McGraw, she's managed to attract more followers, as she deserves. This girl has got one set of pipes and deserves to tour with the best of them. She reportedly plans to continue touring with various country artists; however, who's to come next is anyone's guess.