'The Voice' Fans Say No One Should Attempt to Sing These Songs
When it comes to auditioning for The Voice — or picking songs to cement longevity in the competition (and after) — contestants often feel the need to show off their vocal ranges. Those who can hit a whistle note won't fade away without you knowing it, and the baritones primed to star in Broadway's next revival of Les Miserables will make the chairs beneath you vibrate before walking off that coveted stage.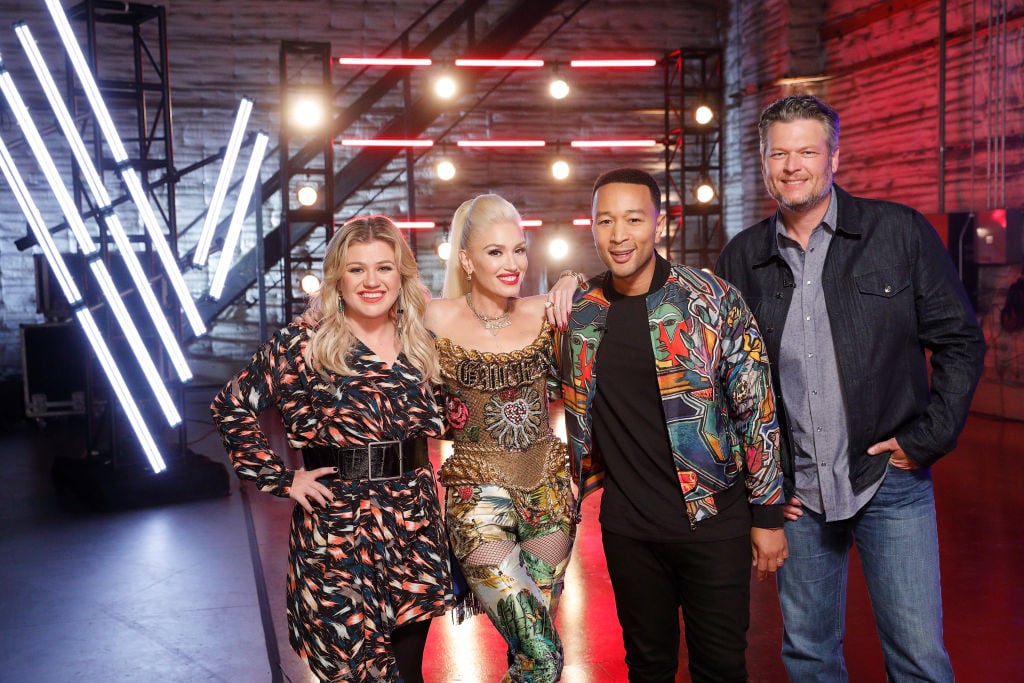 While singing songs that show off the vocal chops is a vital first step, many fans of the show agree that there are certain artists you simply shouldn't try to live up to. Some artists possess way too much talent and way too much adulation for particular numbers; thus, when you sing their hit songs, many yearn for the interpretations to sound exactly like the originals. Meaning, if you make it your own, you risk disappointing fans who are waiting to hear that radio-perfect sound they know all too well. However, if you try to imitate the original artist, you risk falling short. See the problem here? 
Fans took to Reddit to discuss songs that are the "biggest death stamp[s]" in the competition show. And, a few trends emerged concerning artists. Let's just say certain artists exist in a league of their own and others, well, it's just risky to take a shot at their work. 
When it comes down to it, singing a hit diva tune may put you at risk on 'The Voice'
Many fans of The Voice agree that specific artists — those hailed as divas in the music industry — boast songbooks with original recordings that have come to be iconic. In other words, the caliber is already set too high. One fan of The Voice stated:
Whitney Houston songs for me are hard. They are widely covered, but I can always only hear Whitney…

Reddit User
The above comment gained quite a handful of upvotes — signaling concurrence — and fans went on to chime in with similar realizations. Another fan of The Voice stated:
I think those diva songs, like Mariah Carey, Whitney Houston or Céline Dion. They are a bit outdated and the bar is already set high.

Reddit User
Whitney Houston, Mariah Carey, and Celine Dion all boast several iconic songs that are intimately connected to their persona, their careers, and their success. Thus, when an artist tries to sing "I Will Always Love You" or "It's All Coming Back to Me," they are immediately rivaling a song with icon status — a song that boasts a history ingrained into a global musical and historical culture.
While Dolly wrote and recorded "I Will Always Love You" first, Whitney's version is the more famous one — and most contestants sing this in her style. Simply put, it's hard to beat the original because people probably don't care to hear your "new spin" and/or don't wish to see you bomb at imitation. Those who succeed with these songs are rare and few. 
Should you sing the coaches' songs on 'The Voice?'
Fans also noted that singing the coaches' songs gets old and seems quite fool-hearted, as the coach will hear every single imperfection due to their familiarity with the number. One fan noted that the coaches rarely turn around when they hear their own songs:
And they hardly ever turn for those people during blind auditions lol. Only exceptions I can recall are Alicia Keys and Pharrell Williams.

Reddit User
Fans also stated that fast songs can be hard, like those by Meghan Trainor. U2 gained some attention; however, in the end, people advise contestants to steer clear of Tina Turner, Mariah Carey, Whitney Houston, Celine Dion, and the coaches' hit songs.