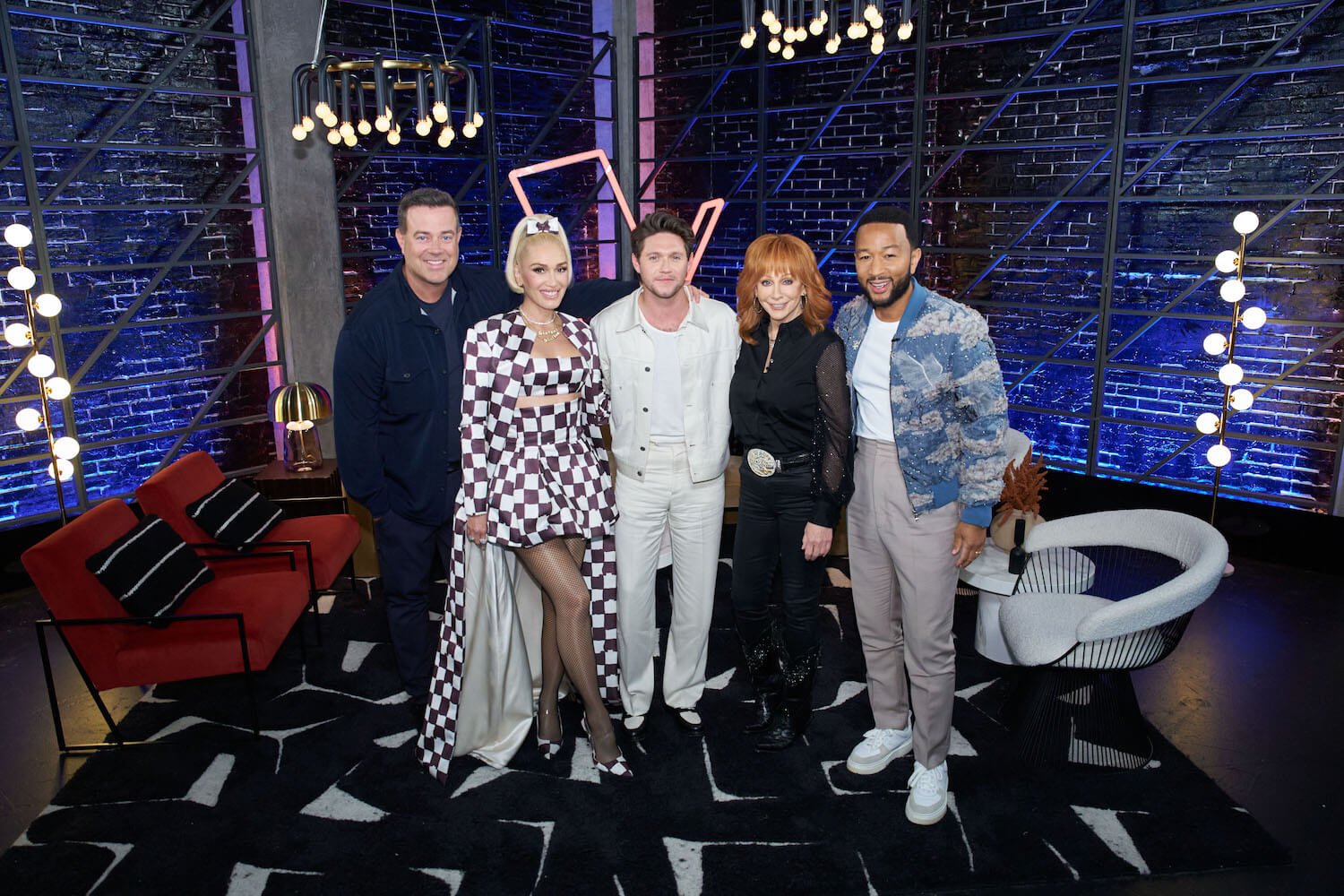 'The Voice' Season 24 Premiere Date, Time, and How to Watch
When does 'The Voice' Season 24 premiere, and how can fans watch? Here's everything viewers need to know.
NBC's The Voice Season 24 is back, and fans can't wait to see the talented singers who hit the stage this season. Season 24 features a brand new judge — Reba McEntire — replacing Blake Shelton. So, when is The Voice Season 24 premiere date and time, and how can fans watch? Here's what to know.
'The Voice' Season 24 premiere date and time
NBC's The Voice Season 24 premieres on Monday, Sept. 25, 2023, at 8 p.m. ET.
The season will begin with blind auditions, where the judges will have their backs facing the stage as the singers attempt to wow them with their performance. If judges like what they hear, they'll hit the button that spins their chair around so they can see the person performing. If the singer gets more than one judge to turn their chair, they can choose their judge. The singer doesn't move on to the next round if none of the judges spin their chairs for the singer.
Season 24 will air back-to-back episodes on Mondays and Tuesdays through the blind auditions and battle rounds starting at 8 p.m. ET. Once the live shows begin, the season moves to airing one night per week.
The first trailer for the season shows the new coaches — Reba McEntire, Niall Horan, John Legend, and Gwen Stefani. The trailer begins with Legend congratulating Horan on winning season 23.
"Don't get used to it, buddy," Stefani tells Horan. "It's a whole new ballgame."
"And I know we all miss the cowboy, especially you," Legend motions to Stefani. "But, now that he's gone, we might have a chance at the best country singers."
The room doors then open to show McEntire standing before a vast "Team Reba sign" covered in sparklers, glitz, and glamour. The other three judges look shocked to see McEntire, not expecting the country powerhouse to take Shelton's place.
How to watch 'The Voice' Season 24 premiere
So, how can fans catch The Voice Season 24 premiere?
Viewers with cable can catch the premiere on NBC, and every episode will be available to stream on Peacock the day after it airs on cable. a Peacock Premium subscription is available for $5.99 per month.
Fans without cable can watch the new season with streaming services like Hulu + Live TV, DirecTV Stream, FuboTV, Sling TV, or YouTube TV. DirecTV Stream offers a five-day free trial, FuboTV offers a seven-day free trial, and YouTube TV offers a 14-day free trial.
What is Blake Shelton doing now that he's no longer a judge?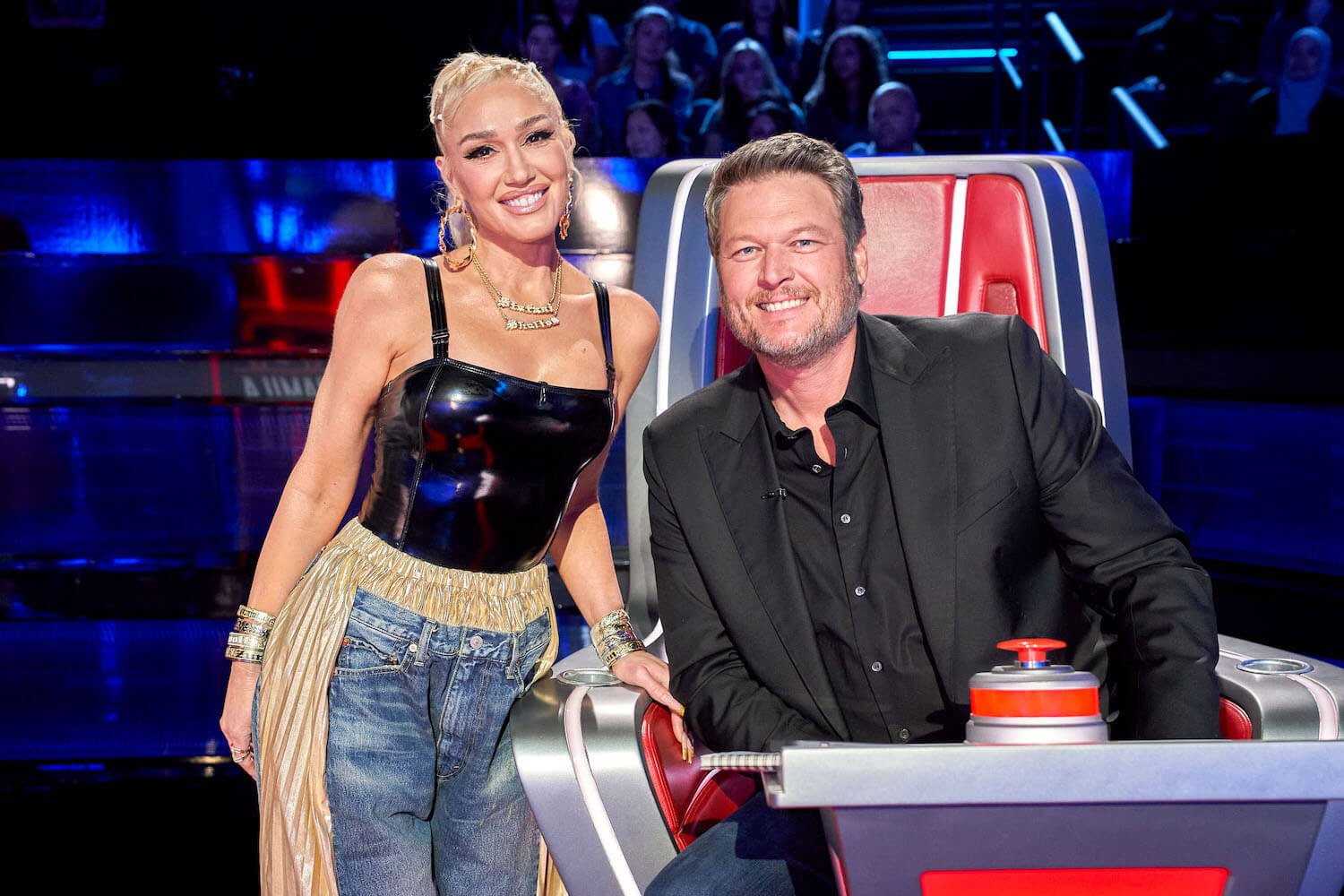 Fans will undoubtedly miss Blake Shelton during The Voice Season 24 premiere. While Reba McEntire is an excellent replacement for the judge, he was the country music staple on the show since its conception. So, what is Shelton doing now that he's not judging? He's dedicating more time to his duties as stepdad to Gwen Stefani's kids.
"I think the only way for me to really do that right is to step away from being committed to something like The Voice that demands a lot of your time," he told Access. "There's no way around it. If you're going to do it and do it right, you have to be 150% in. And I just feel like those days are behind me for now. I got a more important job."
Shelton is also working on other projects, like his game show, Barmageddon, while working on new music. "I'm enjoying watching what's happening and putting a song out once in a while," he told People. "That's another reason that I'm excited to get some time back away from The Voice and concentrate more on, 'What kind of record do I want to make? Is it going to fit in? Do I care? Do I not care?' I got a lot to figure out."
The Voice Season 24 premieres Monday, Sept. 25, 2023, at 8 p.m. ET on NBC.
For more on the entertainment world and exclusive interviews, subscribe to Showbiz Cheat Sheet's YouTube channel.