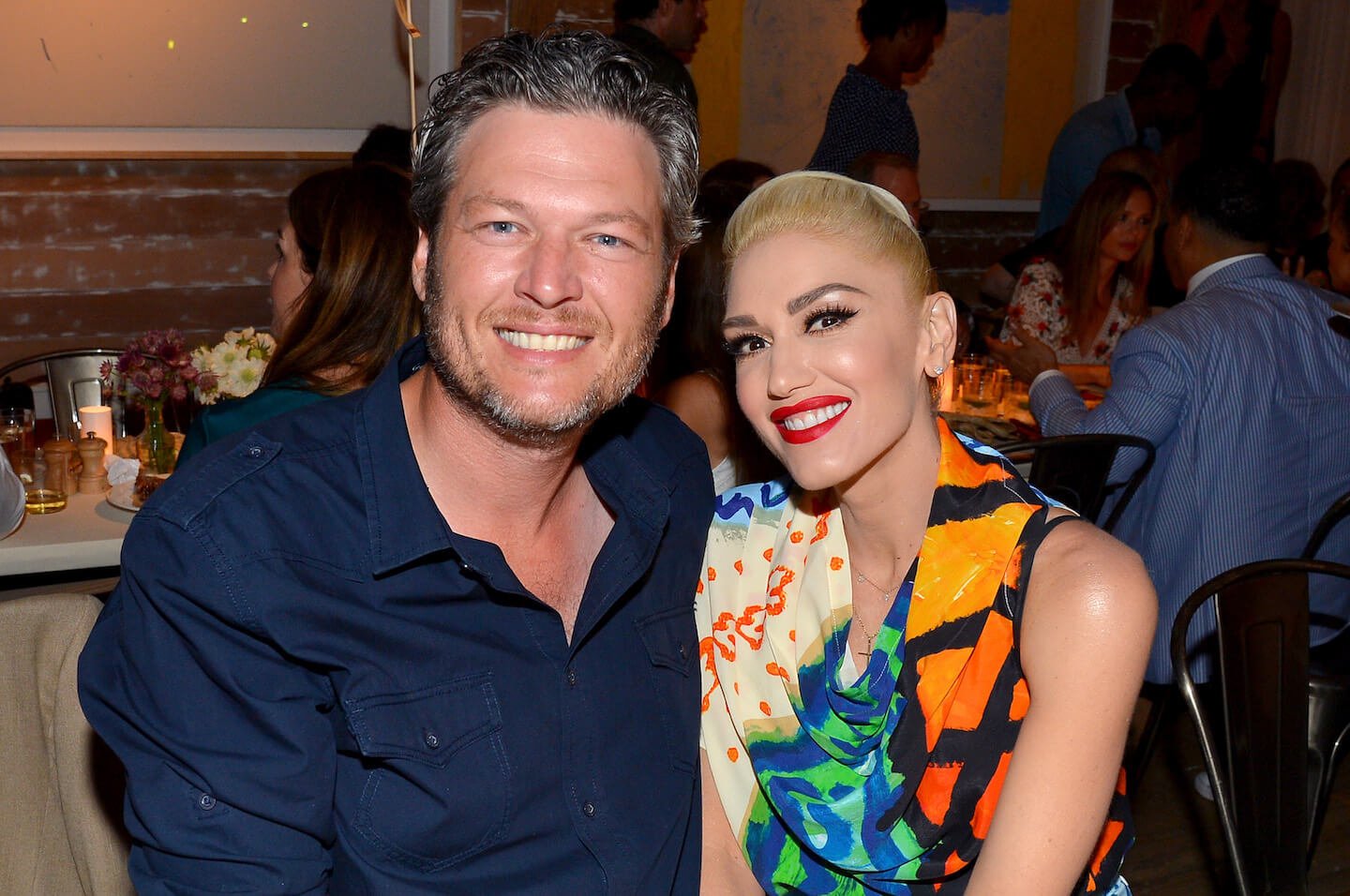 'The Voice' Star Gwen Stefani Allegedly Convinced Blake Shelton to Get Botox, Source Claims
Does Blake Shelton get Botox? A source claims that 'The Voice' Season 24 coach Gwen Stefani nudged Shelton into it.
NBC's The Voice Season 24 brings Gwen Stefani back as a coach after Blake Shelton chose to leave. The husband and wife live together in Oklahoma, and despite Shelton's down-home, country ways, Stefani admitted to loving makeup and glamour. A recent report suggests Stefani convinced Shelton to get Botox, too. Here's what a source alleged.
'The Voice' Season 24 coach Gwen Stefani allegedly pressured Blake Shelton into getting Botox
The Voice Season 24 coach Gwen Stefani adores dressing up for the cameras. The No Doubt frontwoman loves fashion and has her own makeup line, GXVE Beauty. While her husband, Blake Shelton, doesn't seem to care about fashion, Stefani allegedly convinced him to get Botox injections.
"He may be an outdoors guy who likes the rugged life on the farm, but he hates the signs of aging like anybody else in Hollywood and has apparently been getting a few nip/tucks," a source shared with the National Enquirer, according to Radar Online. The source added that Stefani maintains her look with Botox and fillers, which she's a "huge fan" of.
"She's the one who convinced Blake he didn't have to live with lines and wrinkles," the source added. "Now that he's started doing it, he likes it, and he's talking of getting more procedures done, like the facial rejuvenation that's become so popular."
Beverly Hills plastic surgeon Dr. Robert H. Cohen hasn't treated Shelton or Stefani. But he noted that it looks like Shelton received "well-placed Botox" that still makes the country star look "age-appropriate."
"If he's had anything else done, he's doing it very well," Cohen added. "He looks natural. He looks like the superstar that he is!"
A plastic surgeon suggests Blake Shelton 'may have gotten Botox'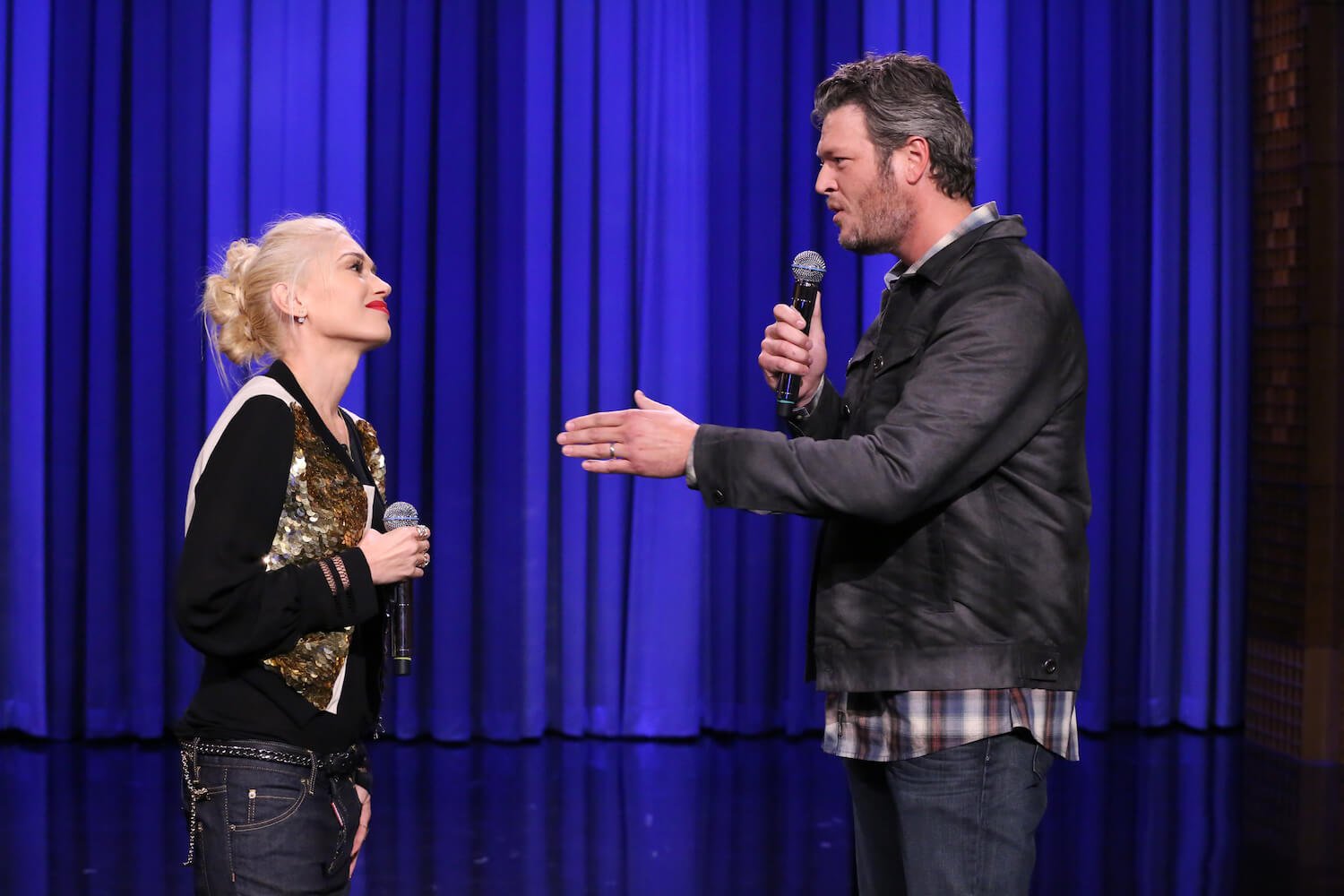 Aging as a celebrity isn't easy. But The Voice stars Gwen Stefani and Blake Shelton manage it gracefully. Plastic Surgeon Dr. Richard Westreich told The Sun that Shelton "may have gotten Botox," but it's not enough to make him look much different.
"Gwen's a pop star, so her industry brings with it a lot of pressure to look young, trendy, and glamorous," Westreich said. "Whereas Blake's a country music singer and has a specific brand, so it wouldn't work well if he started to get really fancy. It's highly possible that for a period, Blake was doing a little Botox for The Voice, but only on his forehead, which generally stops men from looking angry."
Westreich then said that based on his own experience, Stefani likely made the appointment for Shelton, as Shelton probably didn't seek out Botox on his own.
The country superstar says he loves when his wife doesn't wear any makeup
We can't know for sure whether The Voice stars Gwen Stefani and Blake Shelton get Botox or fillers to keep their youthful glow. But we do know that Shelton loves when Stefani doesn't wear makeup.
"When she gets fixed up, she's beautiful. There is no question about it," the country star told People in 2017. "Her red lips are her signature, and so that's why it got written into the song." However, "the Gwen that nobody gets to see is the one that you all should see," he added. Shelton noted that Stefani looks 25 years old.
"I don't know what kind of genetics God gave her, but it's literally unbelievable!"
The Voice Season 24 airs Mondays and Tuesdays at 8 p.m. ET on NBC.
For more on the entertainment world and exclusive interviews, subscribe to Showbiz Cheat Sheet's YouTube channel.