'The Vow': Catherine Oxenberg Talks Confronting Her Daughter About NXIVM's DOS and Being Branded
Catherine Oxenberg talks about confronting her daughter in 'The Vow.' Find out how she learned about NXIVM's branding ceremonies.
The news about NXIVM made headlines for several reasons. One of them is that multiple actors were part of the cult before the leader, Keith Raniere was found guilty of multiple charges including sex trafficking.
Smallville actor, Allison Mack was a member and was later found guilty of multiple charges. India Oxenberg, who is the daughter of Dynasty actor, Catherine Oxenberg was also a member. The Vow shows how the mother confronted her daughter about it.
'The Vow' shows former members of NXIVM talking about DOS
DOS was a secret organization within NXIVM. Women were asked to submit embarrassing information to potentially use as blackmail. They were then labeled as slaves and told to do whatever their master tells them.
They were also branded with Raniere's initials. The women were kept on a very low-calorie diet and were allegedly coerced into performing sex acts with Raniere, according to the Associated Press.
Actor Bonnie Piesse talked about noticing a change in Allison Mack. She claimed she confronted Mack before she left about her weight loss.
"But I confronted her and I said 'I think you're sick. You're not eating. Like there's a problem you need to address it and start eating,'" she said on the show. "And she said, 'Well, Keith is measuring my calories and he says as long as I'm having my period I'm fine.' And then she said that she made a lifetime vow to Keith and I think she said it was a vow of devotion."
Catherine Oxenberg talks confronting her daughter, India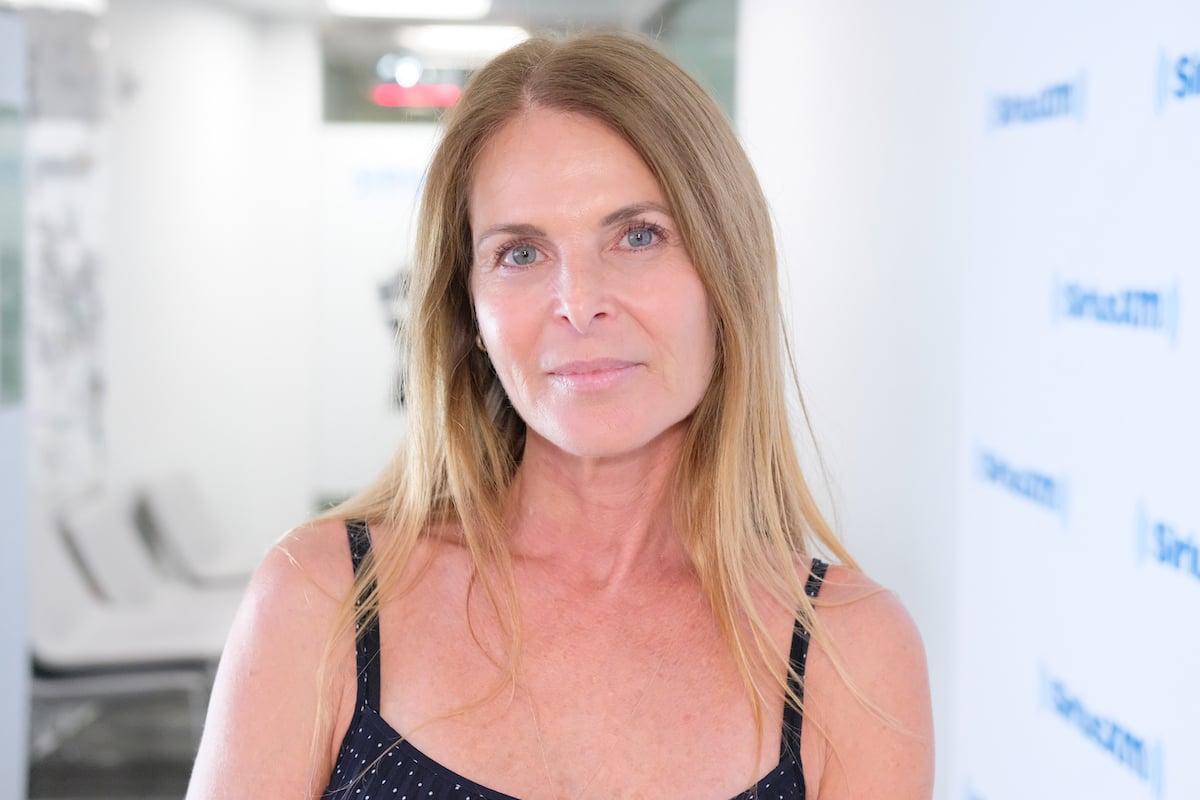 Oxenberg was seen talking to her mother, Princess Elizabeth over the phone in the episode "Building Character." She revealed that she got a call from Piesse saying she needed to save her daughter.
"I was like 'Well, I always assumed that India would wake up one day on her own and I wanted to respect her and not criticize her life choice,'" the actor said. She said Piesse went on to tell her about DOS and how women are being blackmailed into giving a life-long vow of obedience.
Oxenberg looked through India's things and found notes of using a low-calorie diet to better herself. The notes also detailed a vow to Raniere. The mother later revealed she talked to her daughter to see if these claims are true.
"So I just spoke to India," she revealed. "She thinks there's no victims in this story. Everyone can make their own decisions and it's consensual. And she should be allowed to live her lifestyle."
The Dynasty actor said her daughter admitted she's been branded and she thought it was "wonderful." The episode ended with Oxenberg saying she'll do anything to get India out.
The Vow is now available on HBO. New episodes are available on Sunday at 10 EST.