'The Vow': Former NXIVM Member on Confronting Allison Mack and Finding Out About Her Vow
Details about NXIVM and Allison Mack's involvement are still coming out. That's because HBO is releasing a miniseries called The Vow where former members are talking about their experiences. One of them claimed she confronted Mack about her health and found out about her vow to the group's leader.
Allison Mack pled guilty and is on house arrest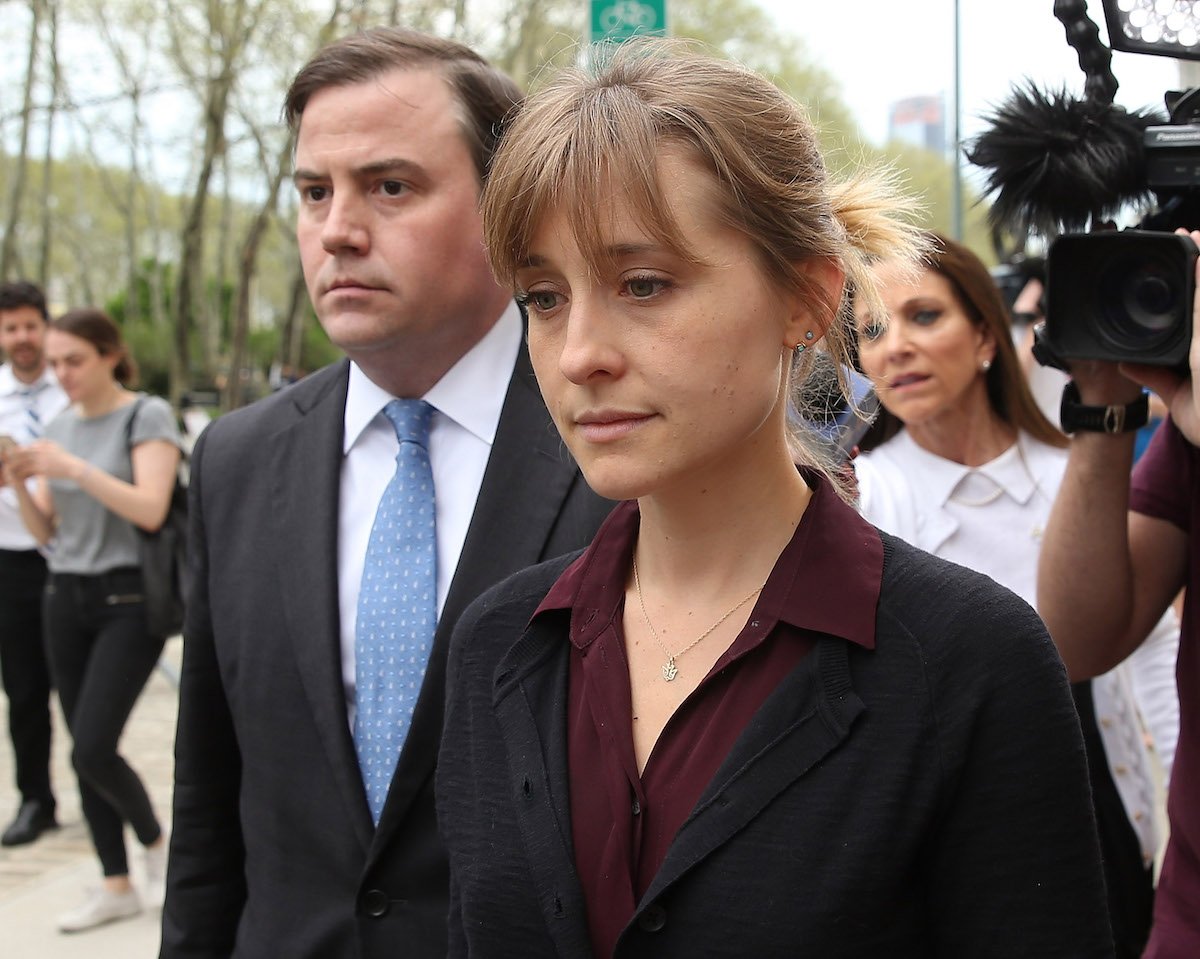 NXIVM was a group led by Keith Raniere. There was reportedly a secret society of women who were branded with his initials and were allegedly coerced into sexual acts with him.
Mack said she gained compromising information and images of women to hold as collateral to keep their silence, according to the Associated Press. A woman named Nicole testified Mack would berate them, and demanded they eat only 500 calories a day.
There was also reportedly a recording of Mack and Raniere planning the branding ceremonies together. Mack's initials were reportedly also branded on some of the women.
Mack pled guilty to racketeering and racketeering conspiracy. She also admitted to state law extortion and forced labor, according to CNN. A date has yet to be set for sentencing after it was delayed.
'The Vow' dives into the details of NXIVM
The HBO series, "The Vow" focuses on the former members of NXIVM. Cinematographer, Mark Vicente, Star Wars actor, Bonnie Piesse and Sarah Edmondson shared how they joined the group in the first episode.
Vicente and Piesse are married and they talked about how leaving the group put a strain on their marriage. Piesse was the first to start feeling like something wasn't right about NXIVM and Raniere. She decided to leave and tried to convince Vicente to do the same.
Bonnie Piesse talked about confronting Mack
Piesse claimed she joined the NXIVM singing group, Simply Human and this is where she spent a lot of time with Mack in the second episode. "Allison saw Keith as like a guru, a spiritual master and she was very committed to the mission," Piesse said.
There is video shown in the episode of Mack giving a testimonial about the group. The episode later showed Piesse talking about confronting Mack.
"Before I left, Allison invited me for a walk. She was kind of at her skinniest," she said. "She looked like her backbones were sticking out. But I confronted her and I said 'I think you're sick. You're not eating. Like there's a problem you need to address it and start eating.'"
She continued, "And she said, 'Well, Keith is measuring my calories and he says as long as I'm having my period I'm fine.' And then she said that she made a lifetime vow to Keith and I think she said it was a vow of devotion."
Piesse said Mack also showed that she was wearing a belly chain that symbolized this vow. Piesse said she didn't understand this and reached out to a former member of NXIVM, who left the group to learn more. The Vow is now streaming on HBO.
How to get help: In the U.S. call the National Eating Disorders Association helpline at 1-800-931-2237.