'The Walking Dead' Created a Role for Norman Reedus Because His Audition Was So Epic
The Walking Dead is one of AMC's longest-running and most popular television shows. The series, based on the comic books by Robert Kirkman, first began airing in 2010 and has been in near-continuous syndication ever since. With the final season of the beloved show in sight, many fans are looking back to the show's beginning, recalling the decisions that led to some of their favorite characters. In particular, the character of Daryl Dixon has become a major fan favorite — even though Daryl himself never appeared in the source material for The Walking Dead.
'The Walking Dead' showrunners created the role of Daryl just for Norman Reedus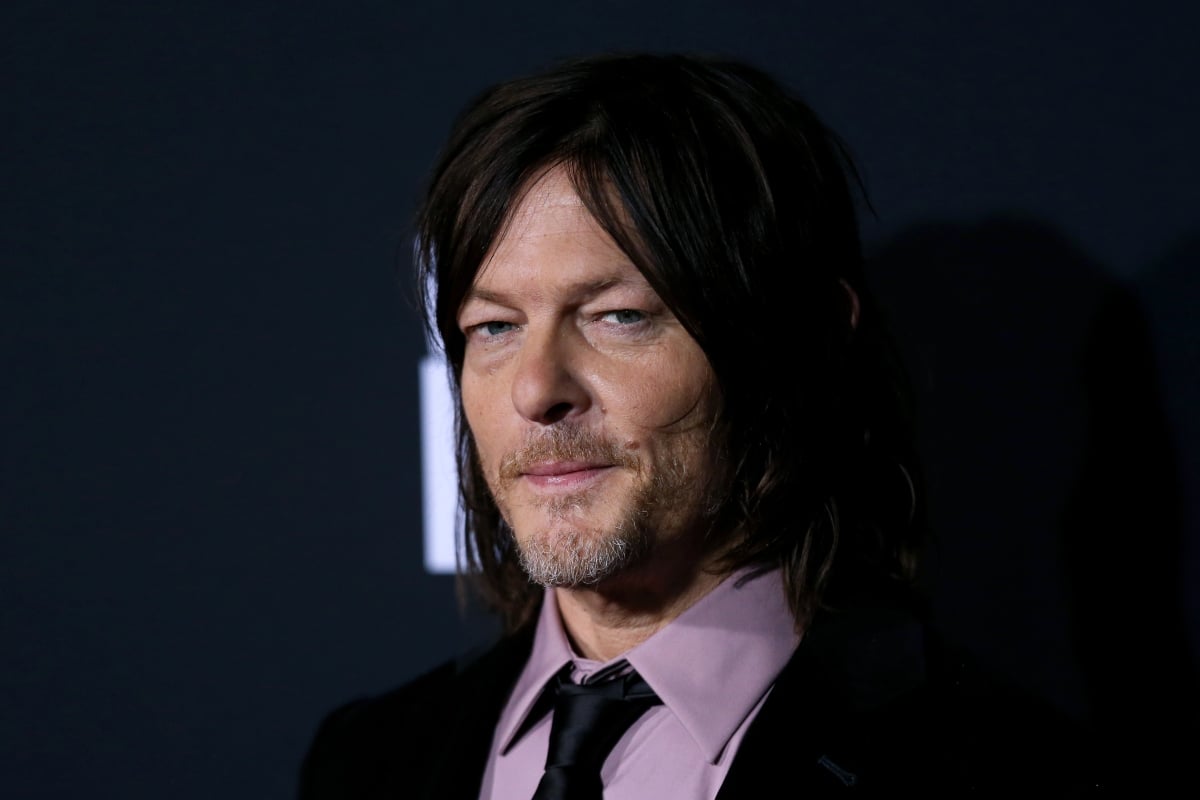 While many of the characters and situations in the first few seasons of The Walking Dead TV show came directly from the acclaimed comic book series, the character of Daryl Dixon was purely a last-minute creation. According to Ranker.com, Reedus came in to audition for the role of Merle Dixon, a rough and tumble Southern type who meets an eventual, untimely end.
The role of Merle had already been cast, but after reading, Reedus made such an impression on showrunners that they decided to write a part especially for the actor, who was at that time best known for his work in the Boondock Saints franchise. Therefore, the character of Daryl Dixon, Merle's younger brother, was created especially for Reedus — and history was made.
What did Norman Reedus say about the character of Daryl Dixon?
From the beginning, Reedus embraced the role of Daryl Dixon, even though the character had some noticeable rough edges. As Reedus revealed in a 2011 interview, his intention was always to play the character as someone who was deserving of affection, in spite of his difficult past. "You feel for Daryl," Reedus said. "He's a guy that's just incredibly emotionally and spiritually damaged."
"The dogs with the loudest bark are the ones that are most afraid," the actor explained. "I'm trying to play [Daryl] sort of like a scared, wet animal in an alley. He'll lash out at you, but he'd really love it if you took him inside and gave him some milk."
Over the years, the character of Daryl has grown and developed, with Reedus finding new ways to relate the character to viewers of all ages. To this day, Daryl is a mainstay on The Walking Dead — and for many fans, the show simply isn't possible without the character of Daryl. 
Norman Reedus remains best known for the role of Daryl
Reedus has worked on a wide variety of other projects over the years, from video games to TV shows such as Ride with Norman Reedus. He has earned a reputation as a quirky actor who likes to remain low-key in his personal life, but who always makes time for fan events and conventions, where he chats with fans of The Walking Dead. He is also well-known for his longtime romance with actor Diane Kruger, with whom he shares a young daughter. Reedus has a passion for photography as well and has even published a bestselling book of photographs. 
For Reedus, landing the role of Daryl was serendipitous — and he has become a major part of the Walking Dead universe, a star who helped to create a totally original character. There's no doubt that the character of Daryl will live on in fans' hearts for decades to come.
RELATED: Norman Reedus Reunites with 'Walking Dead' Brother Michael Rooker and More in 'Ride with Norman Reedus' Season 4 Teaser