'The Walking Dead': Melissa McBride Talks Being 'Curious' About Daryl and Carol's New Spinoff
The end of The Walking Dead will be bittersweet. That's because after season 11 there will be a spinoff focused on Daryl (Norman Reedus) and Carol (Melissa McBride). The actors talked about the relationship between their characters for their big announcement.
Daryl and Carol are getting a spinoff of 'The Walking Dead'
The Walking Dead is ending after 11 seasons. The last 22 episodes will air in 2022.
The show is getting another spinoff focused on Daryl and Carol. It won't launch until 2023, but that gives plenty of time to lay down plans for it.
The duo has managed to become a fan-favorite amongst fans. Many want to see them fall in love but it hasn't happened.
Last year, some fans were shipping Daryl with Connie (Lauren Ridloff,) while others stayed focused on wanting him to be with Carol. Showrunner Angela Kang said she doesn't take sides in these debates.
"We're not trying to pit any shippers against each other," she once told Insider. "I think the interesting thing is everybody ships Daryl with somebody else."
Season 10 left Connie's fate as unclear. Hopefully, fans will get answers. But the one thing that is for certain is they'll get more Daryl and Carol.
Melissa McBride said she's curious about this new show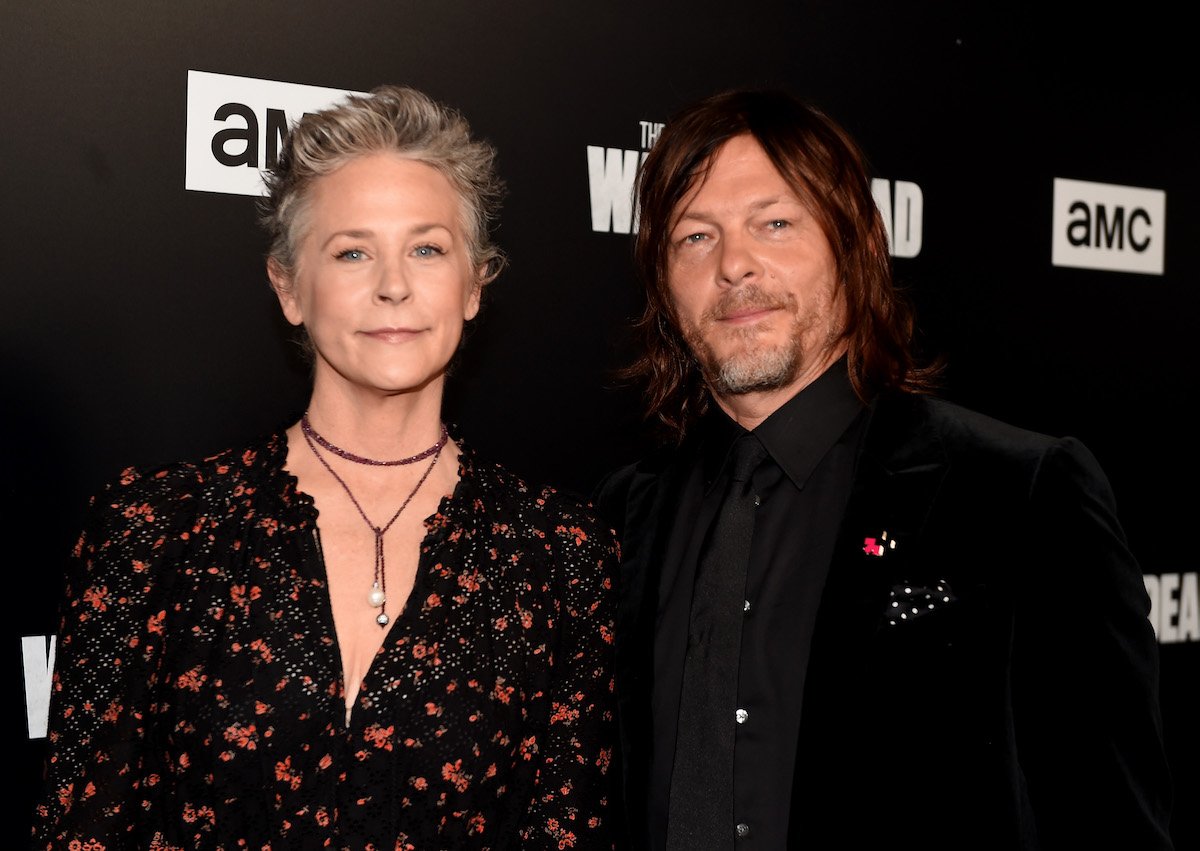 McBride released a quote with the announcement of the new show. She seems just as excited as fans about seeing more Carol and Daryl together.
"In playing Carol, and as a viewer of the show, I've also long been intrigued with Daryl and Carol, and by what so early on between them, even then, felt somehow bound," she said according to Entertainment Tonight. "Their shared history is long, and each's own personal fight to survive, even longer — the more obvious aspect of what has kept them close and loyal."
She continued, "But there is also a rather mysterious aspect to their fondness for one another that I enjoy, and their playfulness when the world permits. I'm very curious! Angela has a way of shaking things up in great and unexpected ways. She's like a kid playing with the dimmer switch! I'm very excited!"
Norman Reedus said their relationship is his favorite
Reedus also shared a statement about the big news. He referenced Rick Grimes (Andrew Lincoln) in his statement.
"I'm thankful for AMC's love and support and know there's so much more story to tell and so much more to bring the best fans in the world. Daryl's relationship with Carol has always been my favorite relationship on the show (sorry Rick)," read part of his statement. "I love the way these characters interact and relate to each other on so many levels and can't wait to see where their ride goes from here."
It sounds like the actors are excited to continue to work together. We'll have to wait to see how the show will end and set the two characters off to branch off together.