'The Walking Dead': Why Is Lauren Cohan Returning to the Show?
Maggie Rhee is back. In a surprise reveal at New York Comic-Con, actress Lauren Cohan revealed that she'd be returning to AMC's hit zombie drama The Walking Dead. She'll rejoin the show as a series regular in the just-announced season 11. Season 10 of The Walking Dead premiered Sunday, October 6. 
Lauren Cohan left 'The Walking Dead' in season 9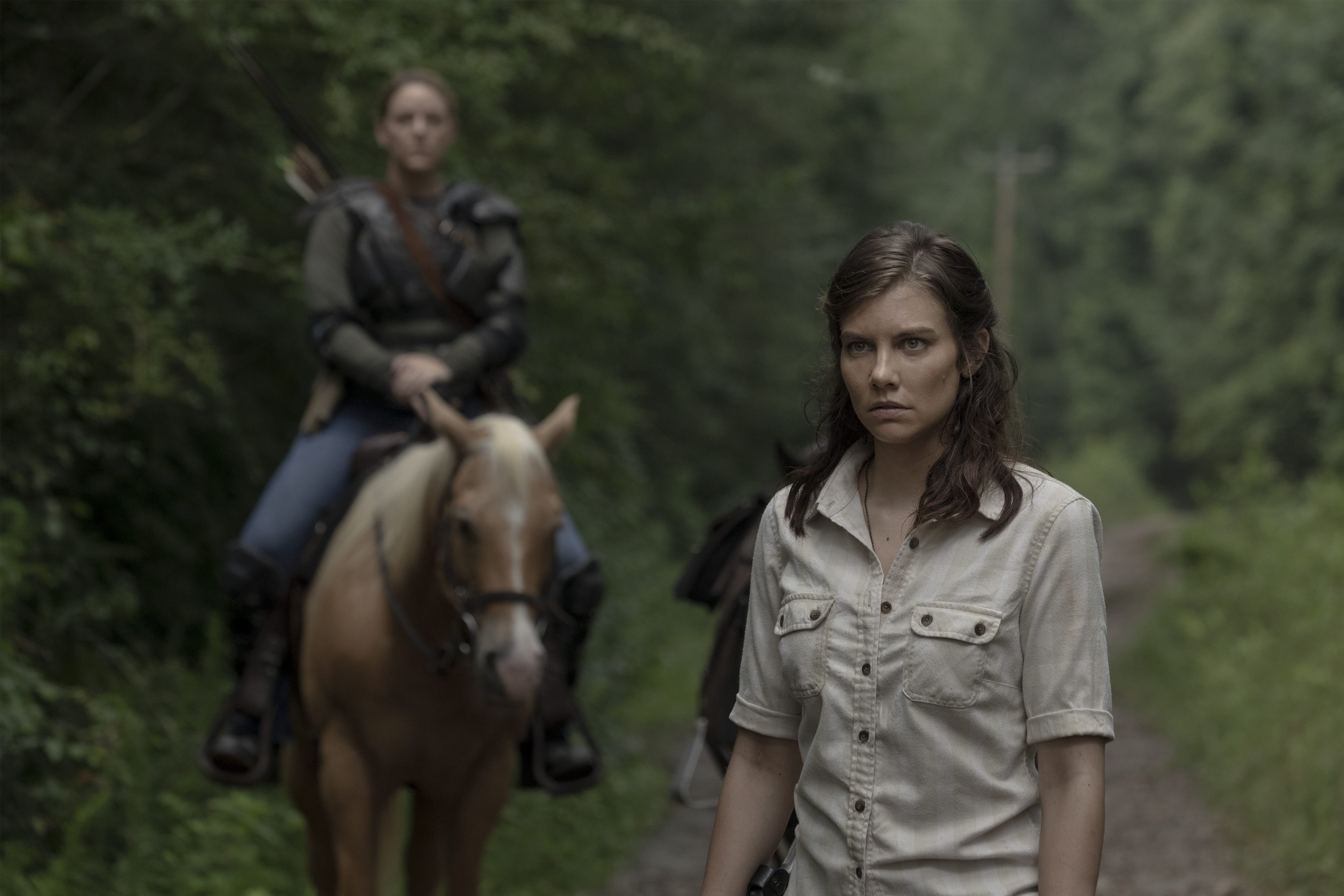 The last time fans saw Maggie was in season 9, episode 5, "What Comes After." In that installment of the show, (which was also the last for Andrew Lincoln's Rick Grimes), Maggie wasn't seen after a mid-episode time jump about six years into the future. Eventually, we learned that Maggie had decided to leave Hilltop and join Georgie's community.  
That explanation for Maggie's absence left a window open for her to return in the future. And at the time, showrunner Andrea Kang was hopeful that she'd be back.
"We've been talking to Lauren and hopefully we'll get to tell more story for her," Kang told the Hollywood Reporter soon after Cohan's last episode aired. "We definitely have some things up our sleeve that we'd love to do. A lot of that is just a scheduling conversation, so hopefully that will all work out, because I think mutually we would like to continue with Maggie's story, for sure."
Why Lauren Cohan left 'The Walking Dead' 
Cohan left The Walking Dead to pursue other projects. She was cast in the ABC series Whiskey Cavalier. As she explained to Andy Cohen, she decided it was time for her to "explore comedy and happier fare."
However, there were also rumors that a pay dispute was the real reason why Cohan decided to exit the show. After she and AMC were not able to come to a salary agreement, she decided it was time to move on. 
'Whiskey Cavalier' was canceled 
During her NYCC announcement — where she appeared in disguise as Negan before taking off a mask and revealing her identity — Cohan simply said she was looking forward to returning to The Walking Dead. 
"It's completely surreal," the actress said during the show's panel at NYCC. "It feels just like home. It feels so emotional. It feels really, really emotional. I feel like this is a very special Comic-Con and a very special family and I'm really happy to be here."
Cohan certainly had time to commit to another season of The Walking Dead. Whiskey Cavalier was canceled in May after just one season, despite fans' efforts to save the show. Chances are, that left more room in Cohan's schedule to commit to coming back to AMC's post-apocalyptic drama.
"I know we left Maggie Rhee up in the air and I can't wait to bring this to them," Cohan said in a Q&A on the AMC website. "I've always been a big fan of surprises. My family lives between England and America, so my whole life is about how to make an elaborate plan and not spoil it.. I'm really happy. Angela [Kang], Scott [M. Gimple] and I have been talking about how we could make this work and everything just aligned. I'm super excited to see what this next chapter of Maggie will be." 
Check out Showbiz Cheat Sheet on Facebook!