'The Walking Dead': Why Norman Reedus Didn't Want Daryl Dixon to Find Love
Daryl Dixon started out as a lone wolf on 'The Walking Dead'. Norman Reedus explained why he wanted his character to stay single.
Daryl Dixon (Norman Reedus) used to be a lone wolf. Now The Walking Dead character has grown to care about others. But he hasn't been that lucky at finding love. Reedus once explained why he has been fighting for Daryl to stay single. 
Daryl Dixon lost Beth Greene on 'The Walking Dead'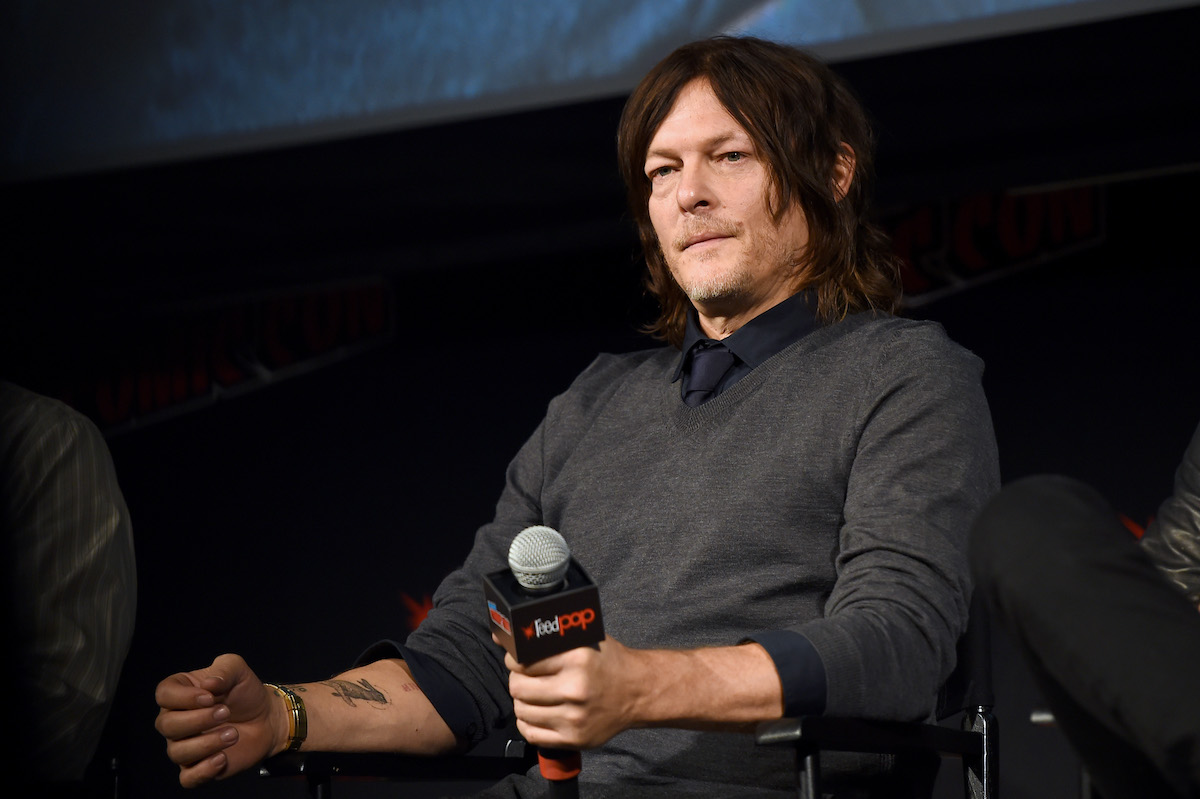 Daryl has experienced a lot of loss throughout The Walking Dead. Some fans have wanted him to find love because of this. One of the times he got close to this was with Beth Greene (Emily Kinney). 
Beth bonded with Daryl in season 4. They seemed like opposites, with Beth coming from a close family while Daryl lost his family. She became more of a fighter with time and optimistic while Daryl can be more of a pessimistic person.
It looked like a romance might start between them, but then Beth died. Reedus talked about what her death meant to Daryl.
"Beth was kind of like this long dark tunnel," he said, according to Cinema Blend. "She was kind of like this little flame at the end of it. He got closer and closer to that flame and thought maybe he could see something and maybe there would be light and it's getting warmer and warmer… and then someone blew it out."
Some fans of 'The Walking Dead' want Daryl and Carol to become a couple
Since then, Carol Peletier (Melissa McBride) has become one of Daryl's closest friends. Some fans started hoping they would fall in love. But McBride views their relationship differently.
"They're besties," she told Access. She later said, "They have each other's back." The actor said she loves their relationship. The stars are very aware that some fans want the characters to become a couple.
"I know everyone's got this shipping thing," Reedus told Showbiz Cheat Sheet in 2019. "Yeah, but I can't talk about it." 
Daryl also became close to Connie (Lauren Ridloff) in season 9. But he told Carol it wasn't romantic. Carol told him he couldn't hide out with his dog forever. Daryl eventually got with someone else, but Reedus admitted he has been fighting for this not to happen.
Why Norman Reedus didn't want Daryl Dixon to find love for so long
Daryl's most important relationships have been with his dead brother Merle (Michael Rooker) and his friendships. Fans have hoped Daryl would find love, but Reedus was against it for a long time.
"It was interesting," Reedus told Entertainment Weekly, "because I've been fighting having something like this happen since day one. And I was like, 'Please don't hook me up with anybody. Everyone's going to yell at me about it!'"
Daryl seemingly got a love interest through Leah (Lynn Collins) in season 10. But the actor revealed he received angry messages from fans about it. 
"I woke up this morning to a lot of messages being like, 'How could you be with her? What's wrong with you?'" he said. "And I'm like, 'Well, it's not really what it seems to be.'"
It looks like the passionate fandom has pushed Reedus to want Daryl to stay single. Now the character has grown to try to have a relationship with someone new.