'The Walking Dead' Will Explore the 'Fallout for Judith,' Says the Showrunner
'The Walking Dead' cast and crew are gearing up to create bonus episodes to extend season 10. And fans can expect some meaty material for Judith Grimes.
The Walking Dead cast and crew are gearing up to create bonus episodes to extend the season 10 story arc. As the narrative plays out, fans can expect some meaty material surrounding everyone's favorite Lil' Ass-Kicker, Judith Grimes. Here's what showrunner Angela Kang had to say about it.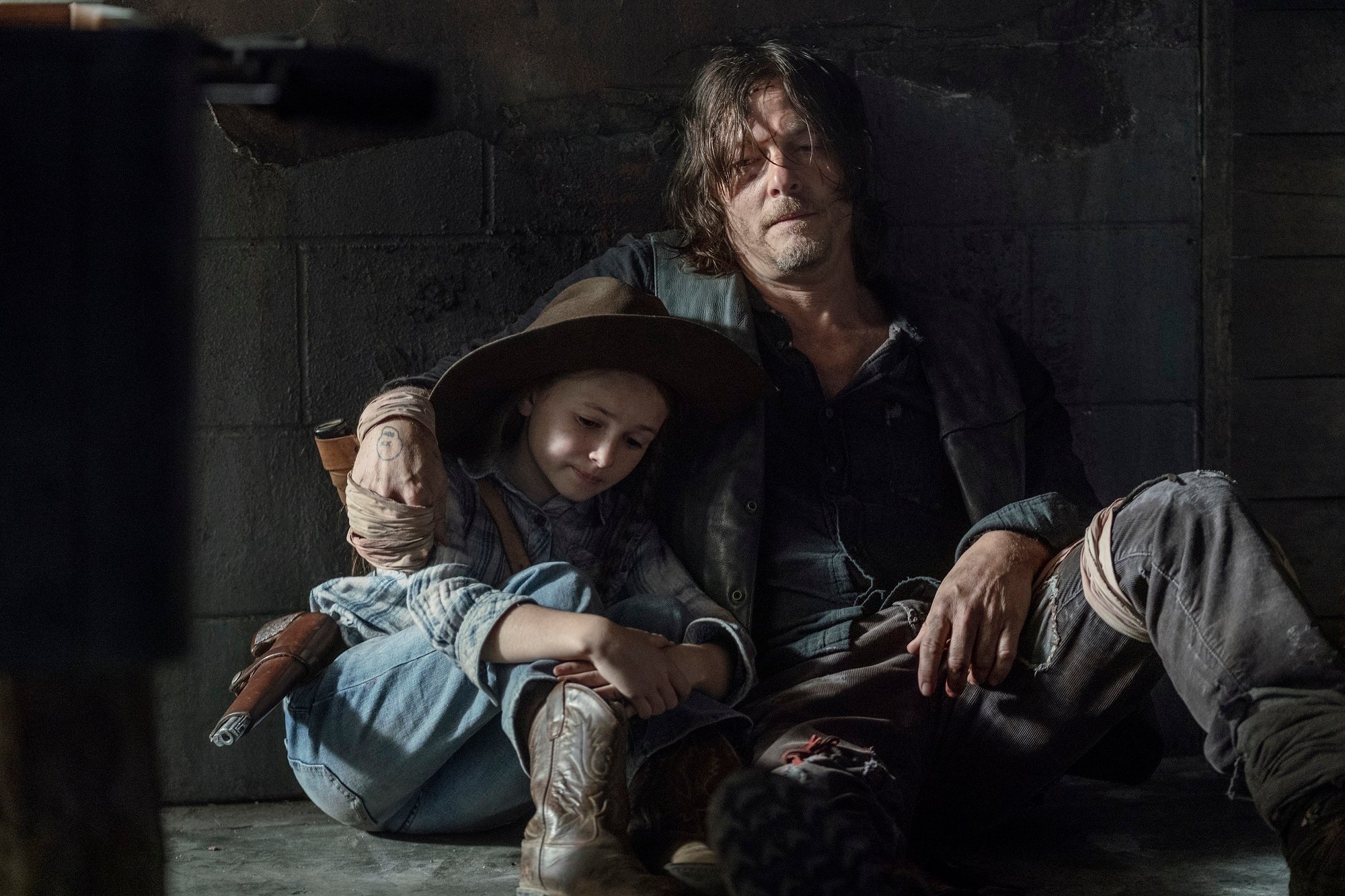 'The Walking Dead' team teased a few details during a New York Comic-Con panel
Fans are giddy with excitement over the six upcoming bonus episodes of The Walking Dead Season 10 and the super-sized 11th and final season, which will consist of 24 episodes. A few key cast and crew members from the show joined a New York Comic-Con panel and hinted at what to expect coming up on The Walking Dead.
Comedian, Walking Dead expert, and Talking Dead show host Chris Hardwick moderated the virtual panel, which was packed with stars. Norman Reedus, Melissa McBride, Jeffrey Dean Morgan, Khary Payton, and Paola Lázaro joined the discussion. Notoriously tight-lipped Walking Dead Universe Chief Content Officer Scott M. Gimple also appeared alongside showrunner Angela Kang.
Angela Kang fielded a question about the Rick and Michonne story
During the panel, a Twitter fan posed a question about the Rick and Michonne saga. In the show, the twosome fell in love. Michonne became a mother to toddler Judith before becoming pregnant with kid number two, RJ (that stands for Rick Jr, y'all).
Things were going swimmingly for the Grimes family until — in pure Walking Dead fashion — tragedy struck. In a heroic act to save his community from an approaching horde of walkers, Rick set off a massive explosion to destroy a bridge. His loved ones watched in horror as he vanished in the blast.
Battered and bloody, Rick later washed up on a riverbank far from his camp. His enemy-turned-ally Anne (formerly known as Jadis) found him and radioed for help. A mysterious group flew them both away in a helicopter.
Rick disappeared from the canvas during The Walking Dead season 9. But in season 10, after a 6-year-long time-jump, Michonne found evidence that Rick could still be alive. So, she said farewell to her children and left on a search and rescue mission for her true love.
Many fans want to know if The Walking Dead will revisit their narrative in season 11. While speaking to the New York Comic-Con audience, Kang did not directly address the Rick and Michonne characters. But she did divulge that the impact of their absence on their daughter will play into the plot during the season 10 bonus episodes.
Angela Kang revealed that the bonus episodes will dive into Judith's situation
While expertly dogging the Rick and Michonne topic, Kang provided insights into the journey Judith will take throughout the season 10 bonus episodes.
"In some ways, we're still working on the fallout for Judith," said Kang. "Because obviously, as far as she knows, Mom is still out there, and hopefully, Dad's out there. And, you know, she's a very hopeful child, but it's hard to not know where your family is. And so, that's definitely something that we'll even see touched on a little bit in the episodes to come that's the season 10 extension."
Follow Erika Delgado on Twitter.