'The Waltons': Mary Elizabeth McDonough Says John Ritter Saved Her Life but She Still Endured Health Issues
The Waltons became popular for chronicling family life with an emphasis on love and morality. Unfortunately, the same cannot be said for what some of the actors experienced behind the scenes.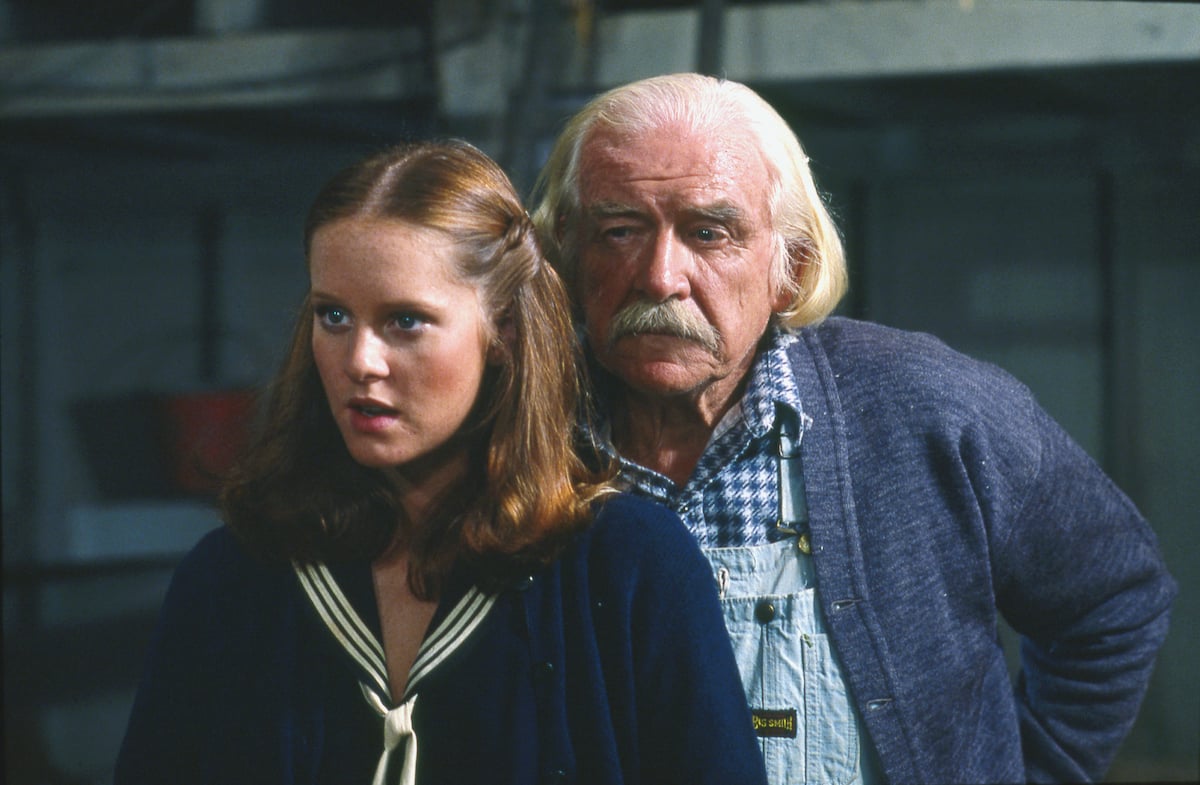 Mary Elizabeth McDonough says a comment about her weight from someone she worked with sent her into a downward spiral. Luckily, she had co-star John Ritter to give her advice that would change her life.
Mary Elizabeth McDonough details developing unhealthy eating habits
McDonough began starring on The Waltons when she was just 11-years-old. She remained on the cast for nearly a decade, into her late teens.
Despite the success and the recognition she received from the show, McDonough says she began having issues with her body image due to being told she was fat.
The Daily Mail reports that during a 2017 interview with Loose Women, McDonough said of her character: "Erin was supposed to be the pretty one, so there was a lot of pressure for me to look a certain way and weigh a certain amount."
As a result, McDonough began a pattern of unhealthy eating patterns in order to fit the mold. "I created a body image issue for myself – a lot of radical diets and starving and trying to fit in and be perfect until I realized there is no perfection in that way," she said.
Mary Elizabeth McDonough explains how John Ritter saved her life
McDonough's poor eating habits and extreme dieting began to negatively impact her health. During a 2015 appearance on Oprah: Where Are They Now?, she explained just how bad her health issues became.
"The message to me became this pressure to be perfect and to look perfect and to act perfect and to not make any mistakes, and that took its toll on me," she said. "When I was 15 I had an ulcer, my hair started to fall out, I had these rashes on my head, and I remember my parents took me to the doctor.
Unfortunately, McDonough's parents were not aware of her insecurities. "And the doctor said, 'Well, is she under any pressure?' And my parents said, 'No, she's the luckiest girl in the world — Are you kidding me?'"
Related: 'The Waltons' Star Mary Beth McDonough Felt 'Humiliated and Devastated' by Brat Pack Actor
Thankfully, Ritter, who guest-starred on several episodes of The Waltons noticed McDonough was struggling and unhappy.
She says Ritter would constantly ask her if she was okay. Per McDonough, Ritter refused to accept an "I'm fine" as an answer from McDonough and he suggested something that eventually put her on the right path.
"He said, 'No, no, I want you to start doing a journal.' And that night I started journaling and it saved my life," McDonough said.
Mary Elizabeth McDonough's other health issues
McDonough continued acting, appearing in film and television projects including General Hospital, Boston Legal, and Mortuary.
Unfortunately, she endured more health issues later in life. At the age of 35, McDonough was diagnosed with lupus erythematosus, an autoimmune disease that attacks healthy tissues. She says the lupus stems from a breast implant procedure she underwent nearly a decade earlier.
"I had breast implants trying to fit in and be part of the 'Dallas' era," McDonough told Fox News in 2015. "I made that choice because I was told they were safe and would last a lifetime. They weren't and I got very, very sick…My implants ruptured and disintegrated in my chest. I was sick for 10 years and no one knew what was wrong with me."
She later had the implants removed and says the decision to do so helped to get her health back on track.