'The Wedding Veil Unveiled': Autumn Reeser Talks About Filming Her New Hallmark Movie in Italy
Autumn Reeser's new Hallmark movie 'The Wedding Veil Unveiled' was filmed in Italy.
It's Valentine's Day weekend, and Hallmark Channel has a brand-new rom-com on the schedule that sure to appeal to viewers who love all things love. The Wedding Veil Unveiled is the second film in The Wedding Veil trilogy. It stars Autumn Reeser as a woman who takes a supposedly magical veil with her on a trip to Venice, where she falls for a dashing Italian man named Paolo (Paolo Bernardini). 
What is 'The Wedding Veil Unveiled' about?
The Wedding Veil Unveiled takes place a few months after Avery's (Lacey Chabert) wedding at the end of the first Wedding Veil movie. Avery's friend Emma (Reeser), a professor who is still processing the end of a long-distance relationship, is traveling to Italy to teach a course on American art. She brings the magical veil with her on her trip, planning to research its origins in her free time. 
Emma's research leads her to the island town of Burano, which is known for its handcrafted lace. On her way there, she meets Paolo, the grandson of the owner of the older shop on the island. It turns out that the veil has a special connection to his family. Together, she and Paolo work to find out how the veil made its way from Italy to an antique store in San Francisco. As Emma and Paolo spend more time together, she starts to fall for him. She's not sure she's ready for another long-distance romance, but the veil may have other plans. 
Autumn Reeser says filming in Venice was 'magical'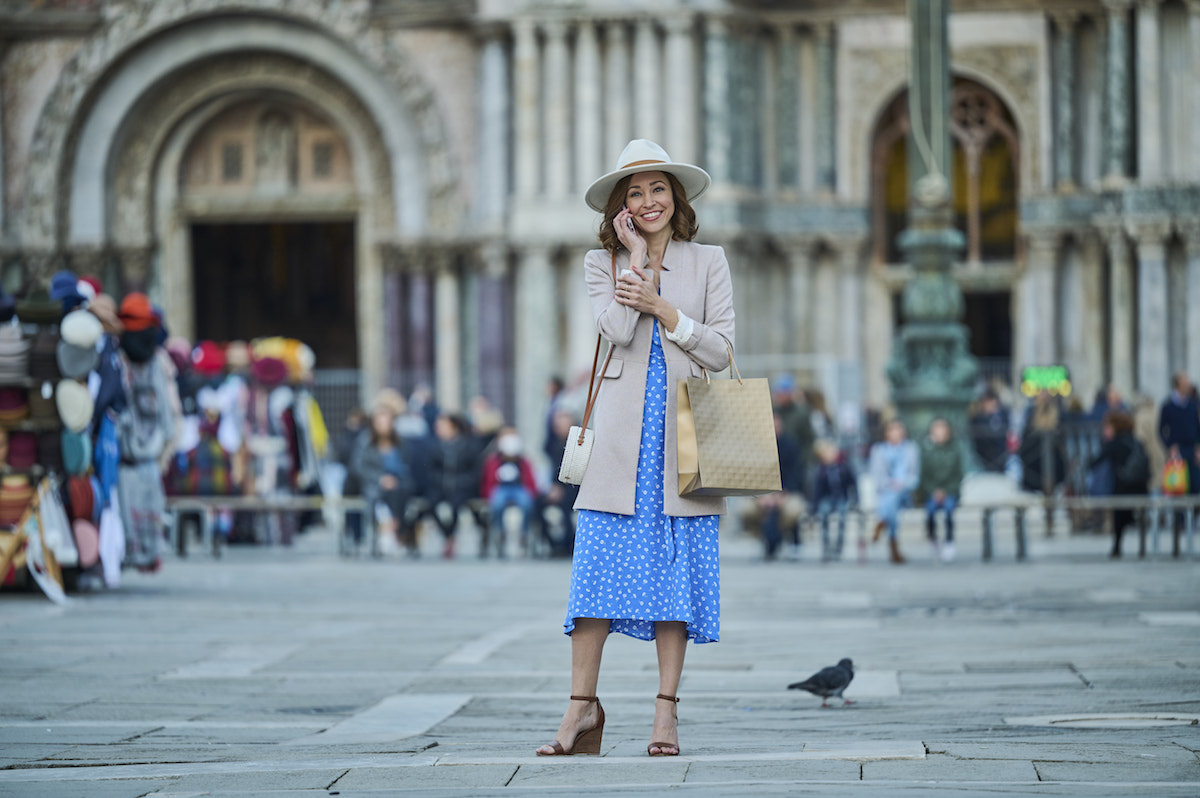 The Wedding Veil Unveiled was filmed on location in Italy. For Reeser, getting to make a movie in Venice was a one-of-a-kind experience. In Facebook Live chat (via YouTube) with her Wedding Veil Trilogy co-stars Chabert and Allison Sweeney, she recalled her "most magical moment" while filming. 
"You get these moments so rarely where you're like, 'Oh my gosh, I'm in a movie. I feel all of the magic,'" she recalled. "I was filming in St. Mark's Square in Venice … I had this beautiful hat on and a dress and there's pigeons flying and it felt like I was a 1940s movie star."    
"It was so exciting to be there and so beautiful," Sweeney echoed. "It was really such a joy." 
Lacey Chabert says audiences will feel like they're on a journey with Reeser's character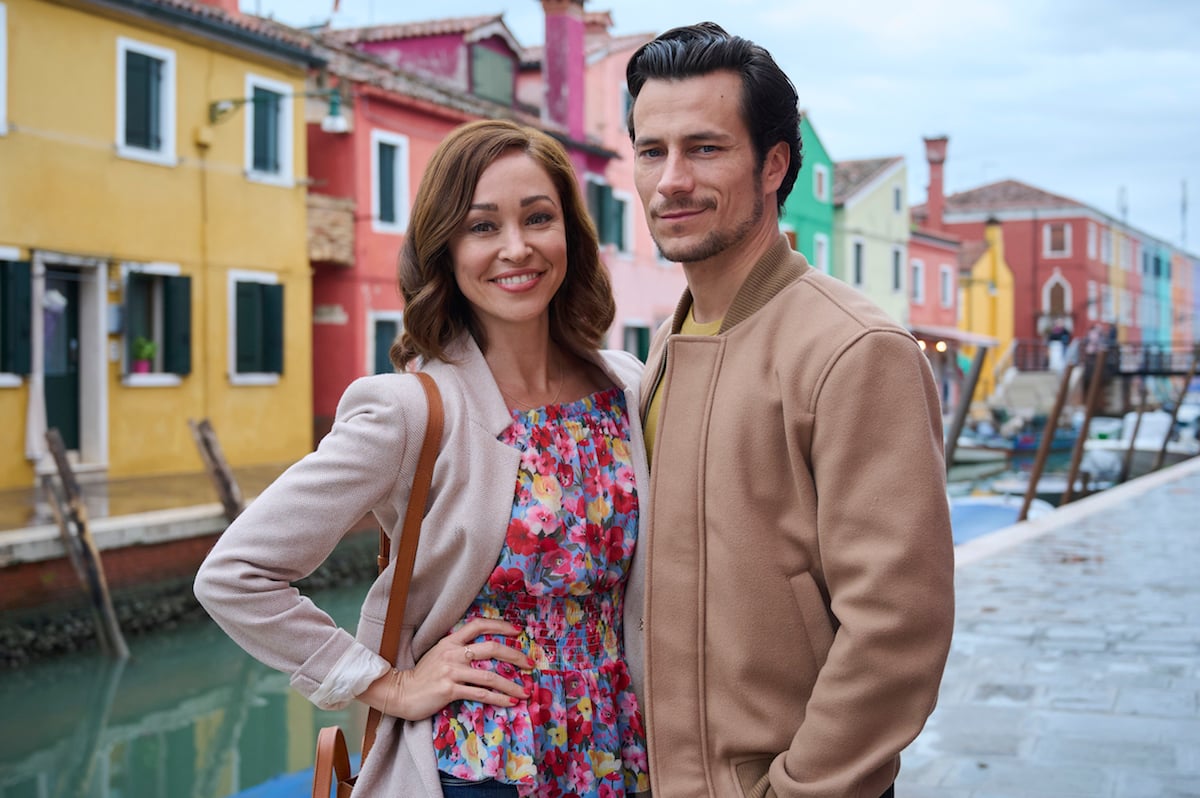 Chabert, who starred in the first movie in The Wedding Veil trilogy, said viewers are in for a treat when they watch The Wedding Veil Unveiled. 
"I think what the audience is going to love is you really feel like you're going on the journey with your character," she said to Reeser. "And you really feel like you're taking this trip also. It's so beautiful." 
For Reeser, making the new Hallmark movie was her first chance to visit Italy. The O.C. alum said she was like many other tourists visiting a foreign country for the first time, and that her mix-ups and mistakes became part of the story.  
"So much of the trip [was] me making a lot of mistakes and not knowing how to pronounce the words. That's all real," she said. Bernardini, her co-star, tried to give her language lessons, without much success. 
"He loves to correct my Italian," she said. "I never did figure out how to pronounce certain words." 
The Wedding Veil Unveiled airs Saturday, Feb. 12 at 8 p.m. ET on Hallmark Channel.
Check out Showbiz Cheat Sheet on Facebook!