The Weeknd Shares the Critical Role Jim Carrey Played in His Career
The Weeknd has become quite a sensation over the past few years. The Canadian singer-songwriter broke through in the early 2010s, thanks to a series of popular mixtapes. A full-length album followed in 2013, and two years later, The Weeknd's Beauty Behind the Madness album cemented him as a superstar.
Both "Can't Feel My Face" and "The Hills" hit number one on the charts. And "Earned It" — the track he contributed to the Fifty Shades of Grey soundtrack — landed The Weeknd an Academy Award nomination. But as it turns out, none of that success, according to The Weeknd, would have happened without Jim Carrey.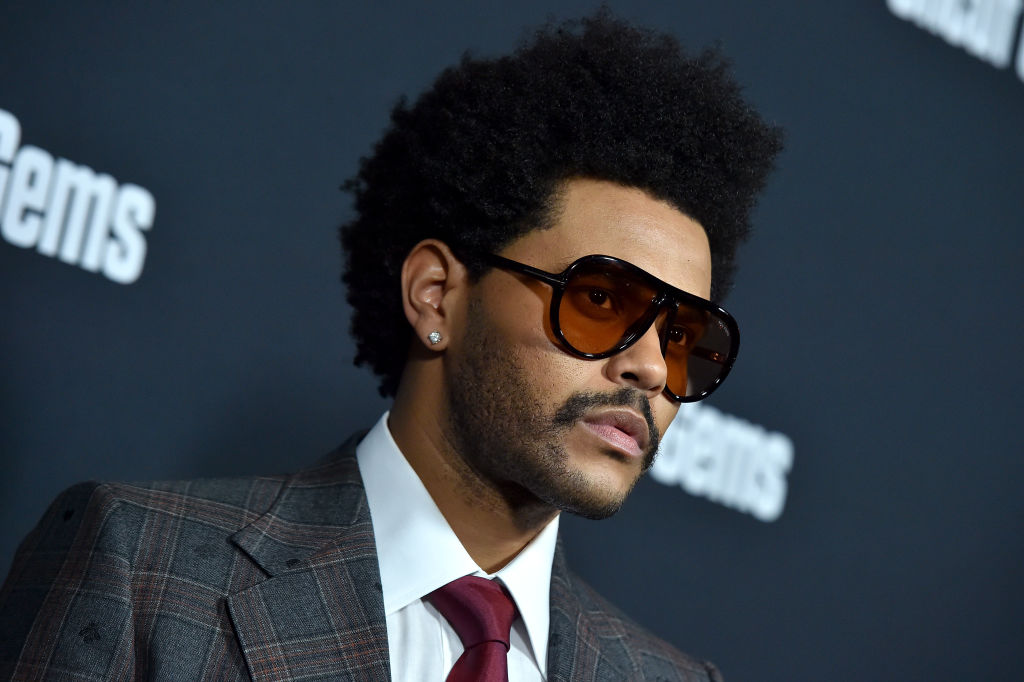 The Weeknd is one of music's hottest artists right now
Since his breakthrough album, The Weeknd has continued to grow and flourish as an artist. His third album, Starboy, enjoyed similar success to Beauty Behind the Madness. The title track earned The Weeknd another number one hit, and singles "I Feel It Coming" and "Party Monster" broke into the top 20 as well.
But the big news regarding The Weeknd's music career these days is his latest album, After Hours. Embracing a more psychedelic sound, this album has already spawned two number one hits in "Heartless" and "Blinding Lights." It's also a marked step forward for The Weeknd as a developing performance artist.
His videos feel more cinematic now than ever before, with stylistic flourishes and a narrative throughline. The Weeknd even released a short film in connection to his new album. It's all pointing toward much more than a music career for The Weeknd, who has in a matter of years become a pop cultural force of nature.
He made his feature film debut in Adam Sandler's 'Uncut Gems'
In keeping with The Weeknd's continuing evolution as a performer, he made his first big-screen appearance in the Safdie brothers' Uncut Gems. That critically acclaimed film stars Adam Sandler as a jeweler with a gambling problem. But The Weeknd — credited under his real name, Abel Tesfaye — makes a cameo as himself.
As far as acting challenges go, playing a younger version of yourself on screen — Uncut Gems is set in 2010 — isn't exactly a high bar. But for a singer looking to broaden his horizons, it's a solid start. After all, lots of music stars who have developed long-running acting careers began in small cameo roles or playing variations of themselves on screen.
But it was Jim Carrey who inspired The Weeknd to be a performer
The Weeknd might be just beginning to step into the world of movies. But it sounds like he may have always been heading in that direction. In fact, in a recent interview with Variety, he credits a trip to see the latest Jim Carrey movie in 1994 as the moment he fell in love with entertaining.
"The Mask was the first film I ever went to see in a theater," The Weeknd said. "My mom took me when I was 4, and it blew me away."
Imagine the singer's surprise when he and Carrey ended up striking up a real-life friendship in 2019. The two Canadian stars connected over text, and Carrey even took The Weeknd out for breakfast on his 30th birthday.
"It was surreal," he said. "Jim Carrey was my first inspiration to be any kind of performer, and I went to breakfast with him on my first day of being 30."
Carrey's work might not be where fans of The Weeknd would have expected his desire to be a performer to come from. Yet, without Carrey's iconic performance in The Mask, The Weeknd might not have found his way to the microphone at all.