The Weirdest Body Parts Insured by Celebrities
Getting body parts insured is very common amongst the rich and famous.
For years, celebrities have been taking out costly insurance policies to ensure that the body parts they rely heavily on for income are protected.
Whether it's their legs or their derrieres, celebs are known for insuring their most valuable body parts, but some A-listers have thought outside the box and allocated a dollar sign to some pretty unique limbs.
Mariah Carey
Mariah Carey may be worth millions, but so are her "vocal cords and hamstrings."
Since she's known for her amazing whistle tones and flawless appearance, it doesn't come as a surprise that the singer took out insurance policies on certain body parts that are vital to her career.
According to TMZ, Carey insured her legs and 5-octave voice for $35 million apiece in 2016 after deciding to extend her The Sweet Sweet Fantasy Tour to South Africa.
They don't call her a diva for nothing!
Julia Roberts
Wouldn't you get your smile insured if it was one of the most famous ones in the world?
Well, that is exactly what Julia Roberts did! The award-winning actress reportedly insured her dazzling smile for $30 million.
Though Roberts wants to make sure she's protected if something were to ever happen to her pearly whites, apparently, she isn't the only celeb who's insured her stunning smile.
While filming ABC's Ugly Betty, actress America Ferrera's smile was reportedly insured for around $10 million. A move fronted by Aquafresh, after Ferrera became the face of their teeth whitening campaign.
Dolly Parton
For years, Dolly Parton has been known for her large bust, so it doesn't come as a surprise that she took a very expensive insurance policy out on her breasts.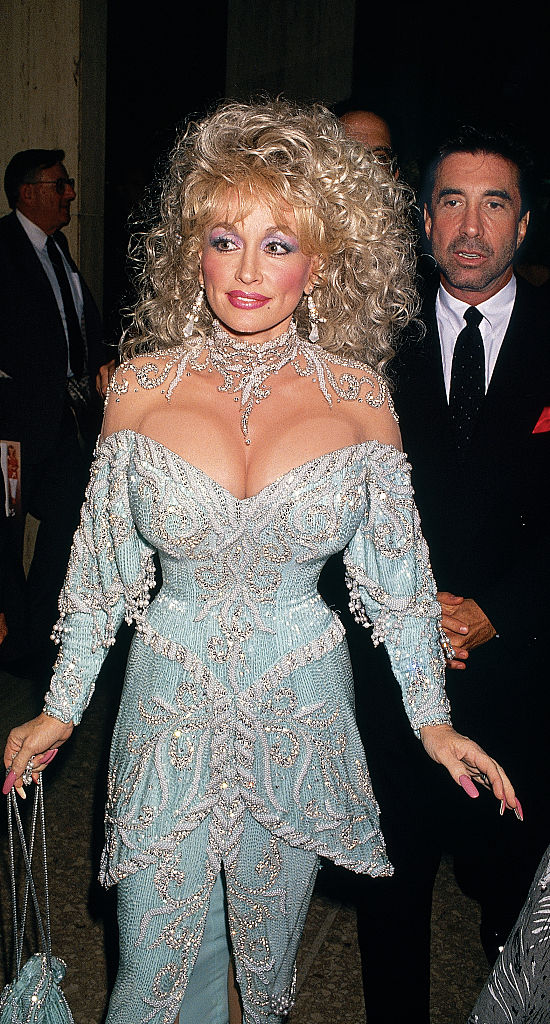 The singer reportedly had her bosom insured for $600,000 ($300,000 for each), according to ABC News.
When you love something as much as the country singer loves her breasts, you have to make sure it's protected at all costs.
Miley Cyrus
Many celebrities have their own shtick. For Michael Jackson, it was his moonwalk. For Ariana Grande, it's her high ponytail. But for Miley Cyrus', her "thing" is sticking out her infamous tongue.
The singer started showing off her tongue in photographs and on red carpets in the mid-2010s to help fight her insecurities in front of the paparazzi. Since then, Cyrus has had a strong attachment to it, and now that's it's her most iconic feature, it kind of makes sense that she insured it.
According to sources, the "Slide Away" singer insured her tongue for around $1 million, following her 2013 MTV Video Music Award Performance controversy.
As per her insurance policy, Cyrus can receive money if anything damaging happens to her tongue. Whether that be it gets burned from hot coffee or if it suffers lasting effects from smoking, the singer's tongue is covered no matter what.
Troy Polamalu
Troy Polamalu is the man with the million-dollar hair.
The former NFL player's long and curly locks became so famous during his career that it has been insured by the shampoo brand, Head and Shoulders, for $1 million.
After taking out the insurance policy on Polamalu's mane, the haircare brand explained their reasoning for doing so, stating in a press release, that the athlete's legendary locks are "so ridiculously full and thick that end to end [his hair] spans 100 football fields."