'The Wendy Williams Show': Fans Are Worried About Wendy–'It Was Honestly Hard To Watch'
Find out how Wendy Williams' fans felt about the comments she made about Adele on 'The Wendy Williams Show' in October 2020.
Fans of The Wendy Williams Show expressed their concern for Wendy Williams' well-being after seeing her behavior recently. 
Since returning to her show for Season 13, Williams has turned multiple heads with her public antics. Her former Dj, Dj Boof, accused Williams' team of being neglectful in confronting her about her actions and that they were enabling her misuse of substances. Willams has had multiple issues with her health since The Wendy Williams Show first aired in 2008.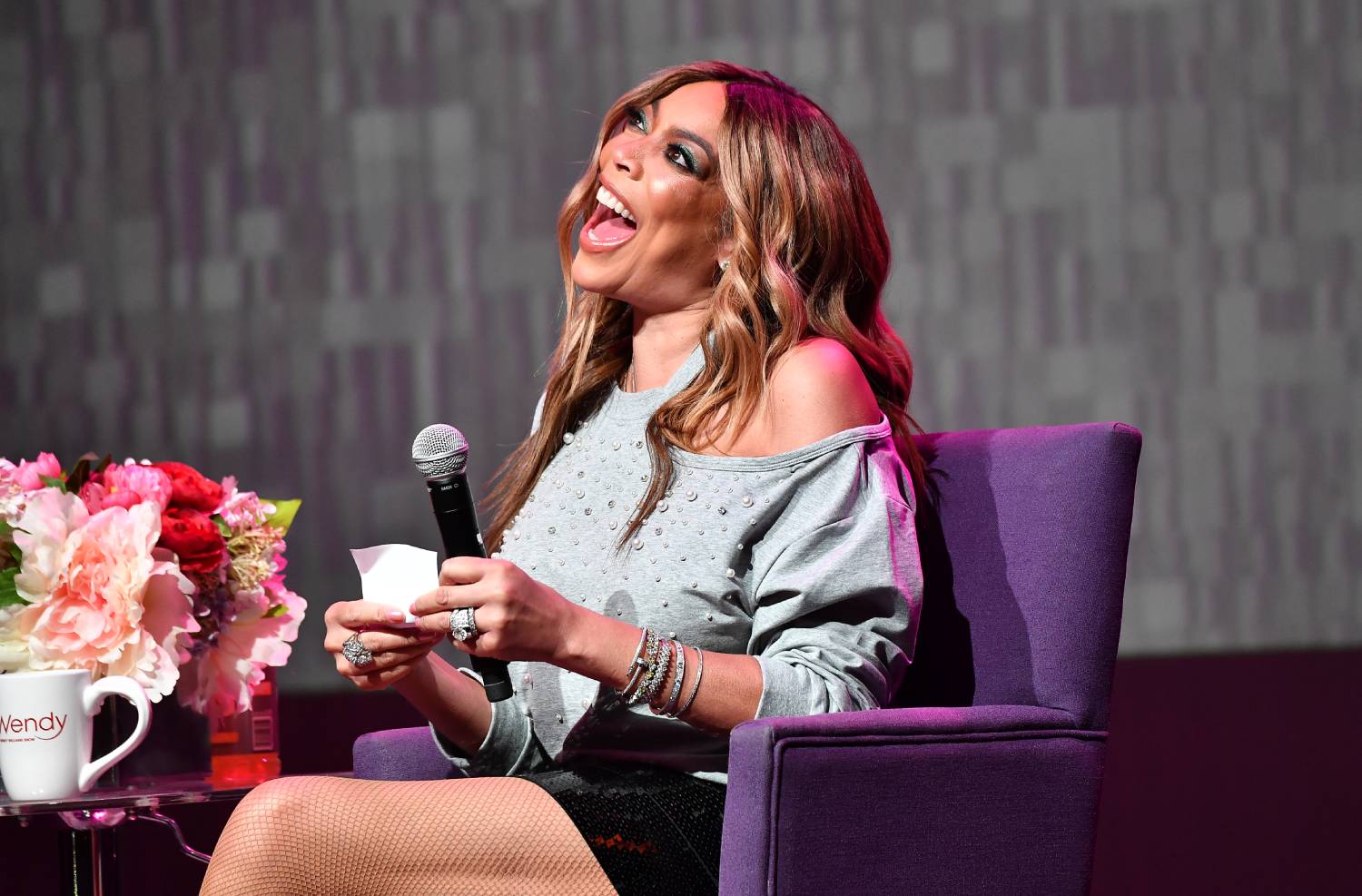 Wendy Williams' said her recent 'Hot Topics' made them worry about her-'It Was Honestly Hard To Watch'
When The Wendy Williams Show aired its first episode in July 2008, viewers watched as Williams dished about celebrities during her "Hot Topics" segment. Williams expressed her honest thoughts about issues in celebrity news from the comfort of her purple chair. 
In October 2020, The Wendy Williams Show continued in its typical manner. While she sat at her chair, Williams discussed Adele's appearance on Saturday Night Live. As Williams continued to tell the story to her audience, she began slurring her words and referred to Adele as "Hodele," which concerned her fans.
Several viewers commented on Williams' behavior underneath an Instagram clip of The Wendy Williams Show. Multiple fans of Williams' expressed their genuine concern for her well-being and said her demeanor made it difficult for them to keep tuning into the show. 
"Wendy, please take care of yourself… It was honestly hard to watch you today. I look forward to watching you in a better light Monday," one fan said at the time. 
"Wendy, I'm not being rude. Today was hard to watch. I never say anything negative about you because you are a legend. I hope everything is ok. It was difficult to watch Norman and Suzanne trying to do their best to not react. I'm really hoping you are well," another viewer chimed in. 
"I've never, ever said anything against Wendy. I adore her. Today was painful. Painful to watch. I am sad," an onlooker shared. 
"Wendy, what is going on. Something is not right. You acted strange today. I agree, Wendy, you might need help again. Don't lose your show. We love you." 
Wendy Williams reportedly didn't want to address her health on 'The Wendy Williams Show'
After multiple fans voiced their concern for Williams, the daytime talk show host used her platform to address the public about her health briefly. On Monday, October 26, 2020, Williams began The Wendy Williams Show by thanking her fans for sharing how they felt about her comments about Adele the week before. Williams said she is working on her issues and is attempting to do so while being a public figure. 
"I come here every day, and I try to do the best that I can do for you," Williams stated. "I appreciate you watching, but even after all of these years, it's still work," she continued. "An effort put in for the hour I'm out here, you know? I guess every day is not perfect, but I'm not a perfectionist. I'm not perfect. "I love entertaining you, you know? And it's not easy. It's not easy. You're a tough crowd."
While Williams made a transparent remark to her fans, Ok! Magazine says she never wanted to address the rumors about her behavior publicly. Williams was reportedly forced by her bosses to speak out about it during an emergency meeting. 
"Wendy doesn't like to be told what to do or being controlled. Wendy made this show a hit, and she knows her audience better than anyone else," an insider shared. "Eventually, she agreed that she would address the situation but in her own way, and she wasn't happy about it." 
How to get help: In the U.S., contact the Substance Abuse and Mental Health Services Administration helpline at 1-800-662-4357