'The Wendy Williams Show': One Of Wendy's Most Talked About Health Scares Will Be In Her Upcoming Biopic
Wendy Williams will feature one of the significant moments she endured on the set of The Wendy Williams Show.
In September 2020, Deadline announced the principal cast members for a film about Williams' life. The film will follow Williams' career from a radio show host to her Daytime Emmy-nominated television show. Ciera Payton, who has starred in shows like The Oval and She's Gotta Have It will portray Williams in the movie.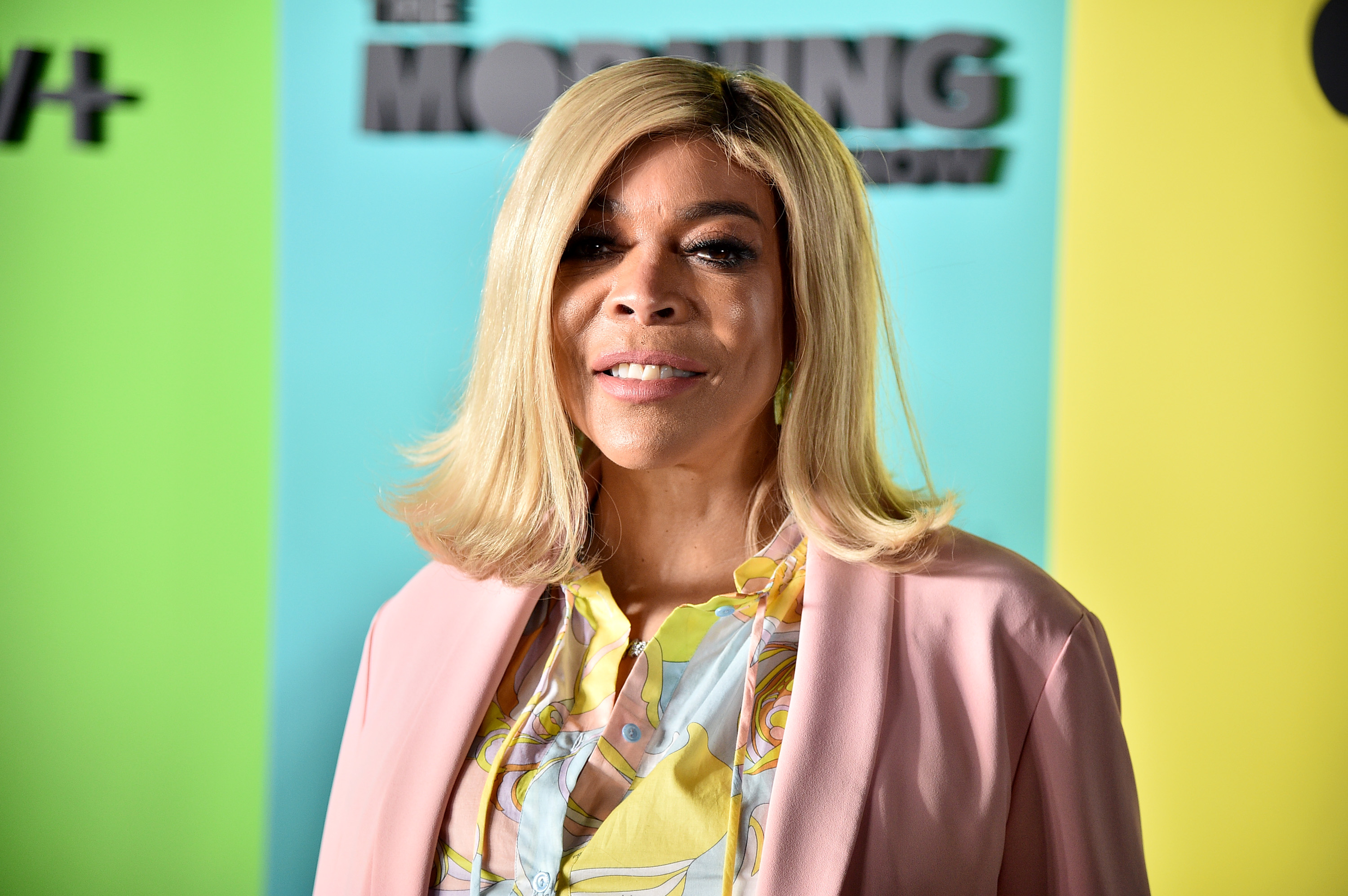 Wendy Williams' biopic will reenact her fainting incident that occurred on 'The Wendy Williams Show'
The Wendy Williams Show first premiered nationally in July 2008. Although Williams already had a successful career as a radio disc jockey, her talk show catapulted her into mainstream fame. Williams has opened up about her past misuse of substances and her marriage and divorce to Kevin Hunter, Sr. on the show. 
RELATED: Here's How Wendy Williams Feels About Getting Kicked off 'the Masked Singer' After One Performance
According to People, one of Williams' most talked-about moments on The Wendy Williams Show will surface again in the biopic. A photo from the film shows Payton dressed up as Williams in a statue of liberty costume. While wearing a sparkly green crown and dress with a green wig, Payton had a shocked look on her face in the image. The face is similar to the one Williams made when she fainted in front of her fans on-stage. 
Wendy Williams discussed her fainting incident on 'The Wendy Williams Show'
Viewers of The Wendy Williams Show will recall the host's real-life fainting ordeal in October 2017. While Williams dressed as the Statue Of Liberty for her show's Halloween contest, she looked visibly frightened as she lost her balance in front of the audience. Several of Williams' staff members rushed to her side to help her after she fainted. 
RELATED: Wendy Williams Talks About How Her Show Is Different Amid Coronavirus Pandemic
After a short commercial break, Williams assured her fans that her faint was real after many wondered if she pulled a stunt to her audience in honor of Halloween. The following day, Williams addressed the incident once again and said she was genuinely scared for her life when the faint occurred and said it was caused by overheating. Williams also debunked the rumor that she suffered from a stroke on national television. 
"A lot of people thought that was a joke, me fainting on my set. No, that was not a joke. I'm a tall woman, and it's a long way down," Williams said to her audience. "I'm a 53-year-old, middle-aged woman going through what middle-aged women go through if you know what I mean. The costume got hot. All the sudden right before passing out, I felt like I was in the middle of a campfire." 
Wendy Williams promises that her biopic will be 'very exciting'
Although she hasn't shared all of her upcoming biopic details, Williams recently shared with People that one significant part of creating the film was decided already. Williams said the movie is titled Wendy Williams: The Movie and began production in September 2020. Will Packer and Sheila Ducksworth will produce the film, and a documentary about Williams' life through her words will air on Lifetime after the biopic. 
RELATED: Wendy Williams Wants To Write a Book About Cats
"The movie is called Wendy Williams: The Movie. It's so funny because we went through so many titles only to come back to the most basic thing," Williams said. "I know the date it's going to be out, but I can't talk to you about that now. But soon-ish. They're doing a Wendy weekend on Lifetime, and I'm looking forward to it."