'The White Lotus': Alexandra Daddario Lucked Her Way Into the Cast
The White Lotus is certainly shaping up to be one of the must-see shows of the Summer. The HBO limited series follows a group of vacationers and employees at The White Lotus Resort and Spa in Hawaii and the series of bizarre events that take place within just a week's time. Though the show is less straightforward than others stylistically, its dynamic cast has already earned it some attention. Natasha Rothwell, Connie Britton, Steve Zahn, Jennifer Coolidge, Molly Shannon, Alexandra Daddario, Jake Lacy, Sydney Sweeney, and more all lend their talents to the social commentary.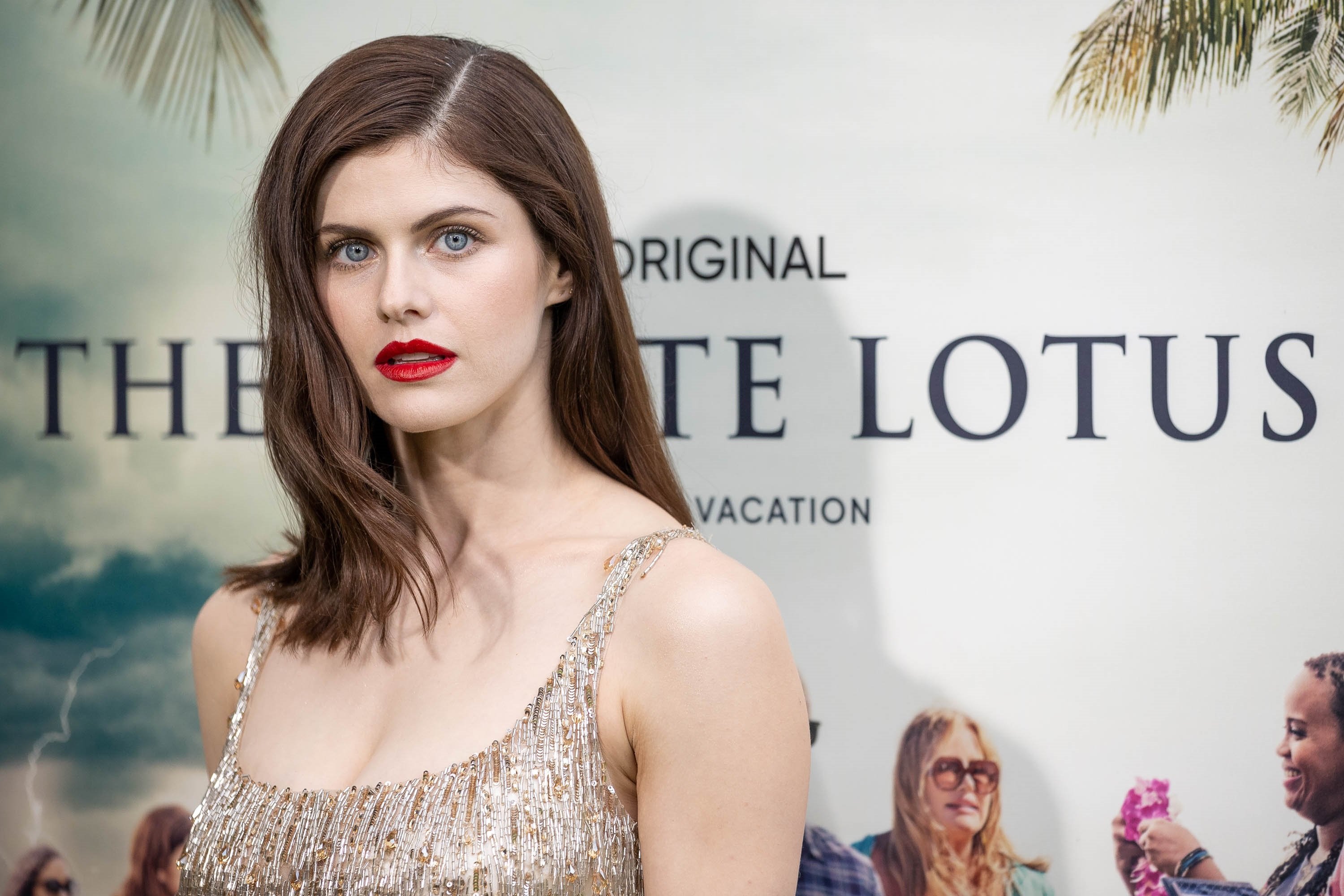 Filmed at an actual resort in Hawaii, The White Lotus took form in an unusual way. In an interview with Vanity Fair, Mike White, who wrote and directed the limited series, revealed that HBO executives actually approached him about making a show under very specific parameters. Because of the coronavirus (COVID-19) pandemic, they wanted a drama that could be shot quickly in one singular location in order to minimize safety risks. While this may have been a challenging request for some, White lept at the chance to get back to work.
Mike White created 'The White Lotus' in just a few months
"I'll do whatever," White told HBO. "I want to work. I just can't sit and watch the world burn!" Only two months later White had created The White Lotus and was in Hawaii shooting with his talented cast. In keeping with HBO's restrictions for the show, the cast was not allowed to leave the resort where they were filming and were instead quarantined there until the show wrapped. Funnily enough, this bled into the feeling of the show, one cast member even referring to the experience as a tropical version of The Shining.
According to White, the idea for The White Lotus came from feelings of anxiety that sometimes arose on his own vacations. "I'm in this beautiful location away from all my problems," White shared. "So why am I having this existential dread all day long?" It's clear where the concept of The White Lotus came from, but how did the writer manage to score such a great cast? While some actors, like Sweeney, had to audition for their roles, others, like, Alexandra Daddario, were offered their roles outright.
Alexandra Daddario explains how she was cast
White had seen Daddario's previous work and felt she'd be great for the role of Rachel. And while some people chalk the casting up to merit, Daddario believes that she lucked into the role. In an interview with Collider, the actor explained how she ended up with a lead role in The White Lotus cast.
"Well, when I took The White Lotus I think — I mean it was in the middle of the pandemic," Daddario shared. "I didn't expect to work at all and um it kind of just fell in my lap. Working with Mike White was a dream. He's an amazing director and the project, it really — the material really spoke to me and my sensibilities. And dark comedy and the social commentary and all. I really believed in the project but there wasn't anything tactical about it except 'Wow, what a great job to get in the middle of the pandemic, and it shoots in Hawaii. That's great, let's do it.' You know?"
A new episode of 'The White Lotus' premieres tonight
Continuing on, Daddario gushed about how great it was to work with White. "Mike White's amazing," she shared. "I'm really really — I'm really really — uh this was a luck one. I'm really grateful to be a part of it. It's a really cool story. I had a great time with the character." We're sure fans are itching to see what's next for Daddario's character. The third episode of The White Lotus premieres tonight at 9 PM EST on HBO.
RELATED: 'The White Lotus' Director Gushes About Sydney Sweeney's 'Magnetism'
Related post url: