'The White Lotus' Cast Tried 'So Hard Not to Laugh' When 1 Person Was Filming
It's hard to believe that The White Lotus season finale is almost here. After premiering on July 11 on HBO, the show received rave reviews that to its talented cast, hilarious and unorthodox writing, colorful characters, and more. But as much as fans are enjoying the six-episode miniseries, it seemed like the cast enjoyed filming it just as much.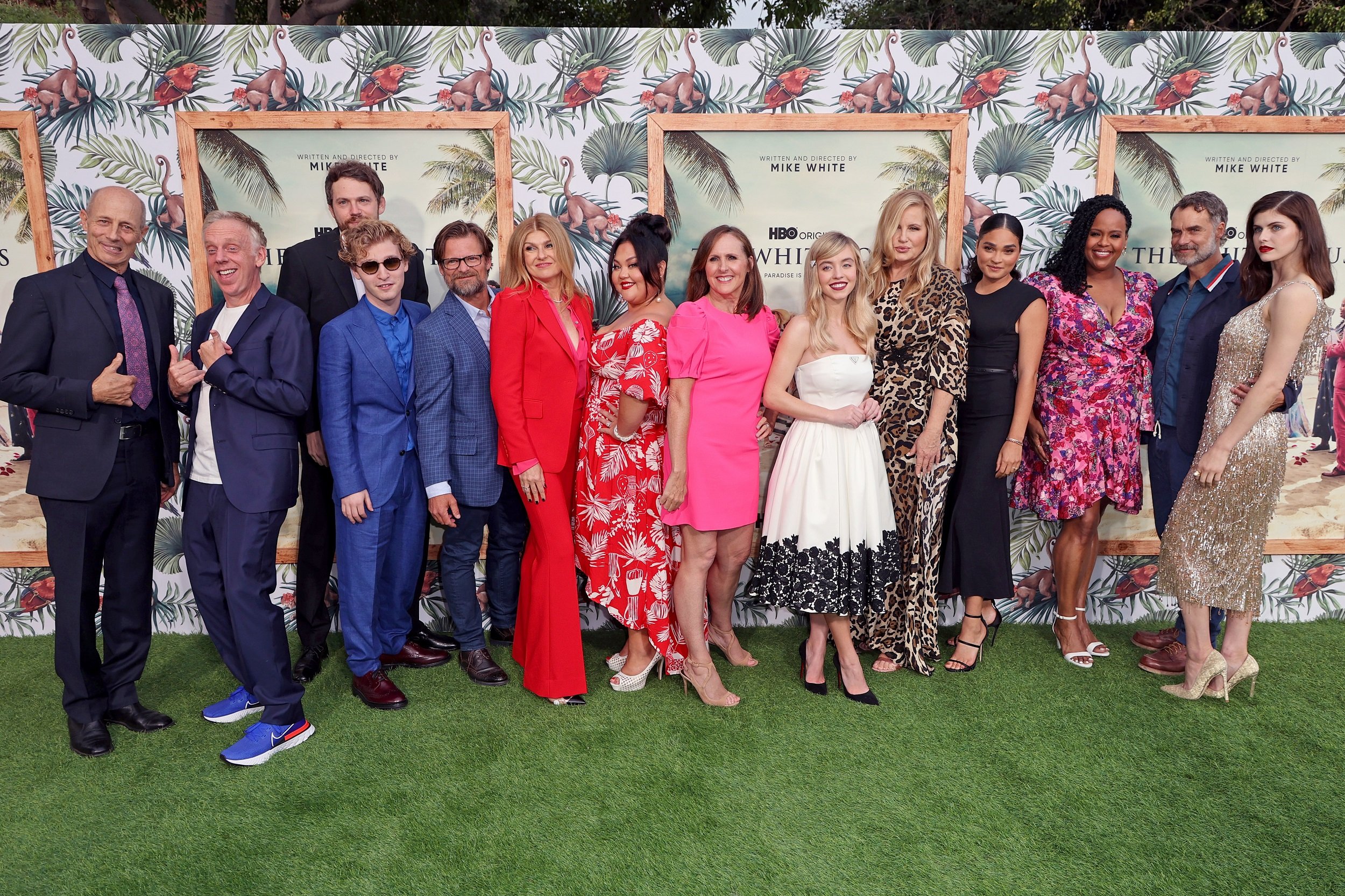 The White Lotus actually filmed in Hawaii between October 2020 and December 2020 amidst the coronavirus (COVID-19) pandemic. The show followed strict parameters to ensure that the cast and crew would stay safe. And while the cast was thrilled to be working in the pandemic, the unique experience of being quarantined with one another definitely created an interesting environment and even spilled over into the tone of the show.
'The White Lotus' cast and crew filmed in isolation at a resort in Hawaii
"It was definitely one of those experiences that I'll forever be so grateful for and thankful for because it was during a time when we couldn't be with family," The White Lotus cast member Sydney Sweeney shared with Who What Wear. "We couldn't be with friends. We were isolated, but I was given an opportunity to be able to be surrounded by people in a very safe setting. At the same time, we're all hanging out, having our dinners together, but we were all stuck in this bubble, and we weren't allowed to leave the resort, and no one was allowed to visit."
RELATED: 'The White Lotus' Director Gushes About Sydney Sweeney's 'Magnetism'
But even when things got odd for the cast, they still managed to have fun while filming The White Lotus. Sweeney, for example, was immediately enamored by her on-screen mom, Connie Britton. Unlike her character, Olivia, who has a contentious relationship with her mother, Sweeney is close to her mom and the pair loved the work that Britton had done on another TV show.
Sydney Sweeney gushes about her on-screen mom, Connie Britton
"I was a huge fan of Nashville; my mom and I would binge that show together," Sweeney shared about one of her main scene partners in The White Lotus. "So when I first saw [Britton], I turned around, and she's standing there in all her glory. Her hair looks beautiful. She's wearing this big hat with a big brim, and she's in this beautiful Hawaiian outfit for her character. I was like, 'Oh my god, I have to call my mom.' And we just hit it off from there."
RELATED: Filming 'The White Lotus' Was Like a 'Very Tropical Version of 'The Shining'
Sweeney also absolutely loved getting to sharpen her comedic chops by watching Jennifer Coolidge and Molly Shannon perform. The Euphoria star revealed that by watching the comedic giants perform, she realized that you can't force funny. You just have to say the lines and see what happens. The Players Table producer also shared that she and the rest of The White Lotus often struggled to keep it together when Coolidge was performing because of how ridiculously funny she is.
"The White Lotus' cast struggled not to break character when Jennifer Coolidge was performing
"Jennifer is the queen of improvising," Sweeney shared about her fellow cast member on The White Lotus. "She is hilarious—every single word, murmur, anything that comes out of her mouth. Everyone has to try so hard not to laugh [while filming]. I hope one day I can be as good at comedy as she is."