'The White Lotus': Director Mike White Reveals Which Character He's Most Like
When HBO asked director Mike White to create The White Lotus, he had two and a half months to write and cast the series. It was a marathon, but the 51-year-old Enlightened director was excited to get back to work after a long hiatus off due to coronavirus (COVID-19). So, he took the creative liberty of putting a little bit of himself into each character in the series. In a recent interview, he revealed which one he's most like, and it's surprising.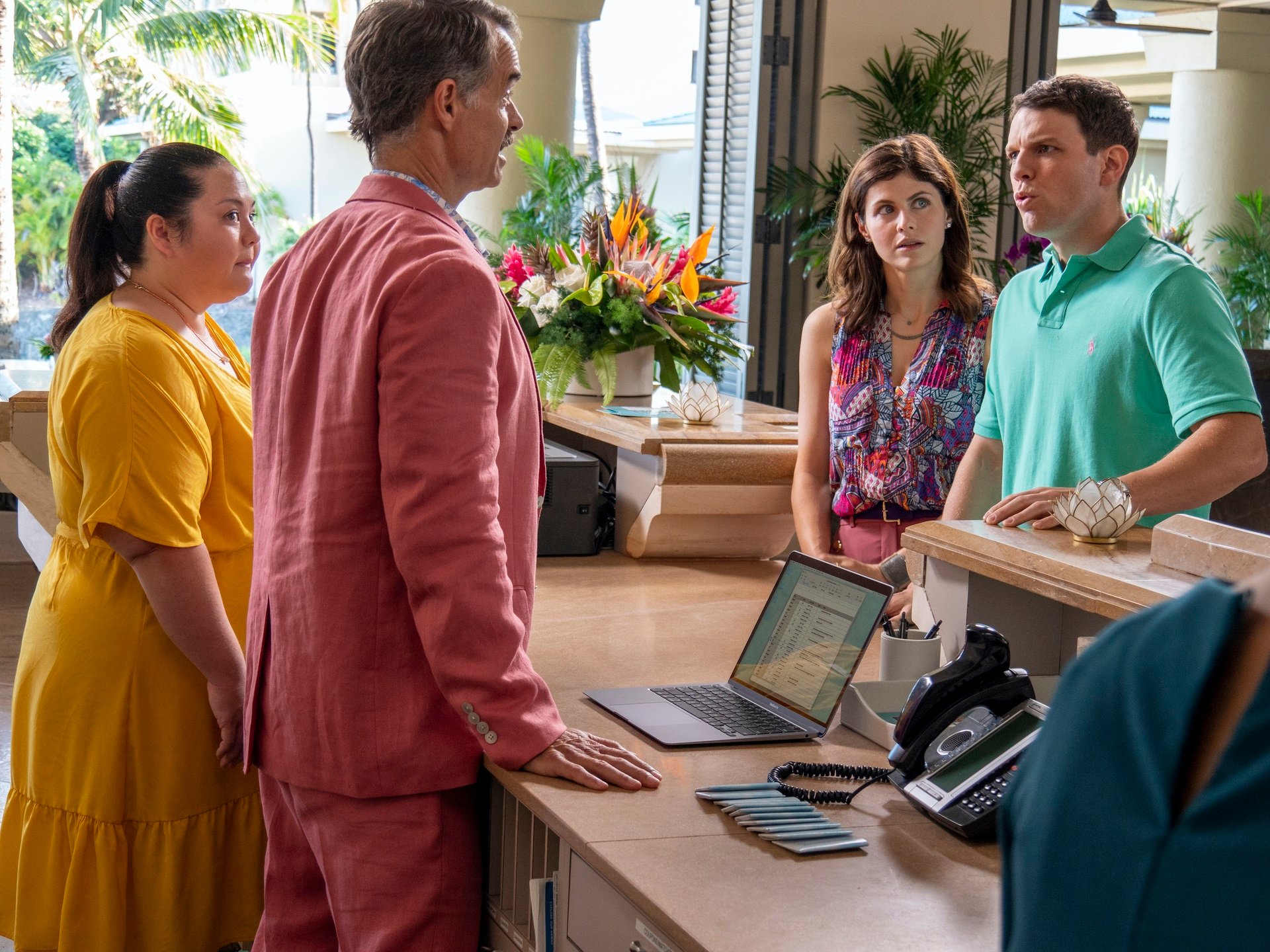 Where was 'The White Lotus' filmed?
The filming location of The White Lotus was key to creating the HBO series by Mike White. The producers at HBO wanted him to make a short limited series that could film within minimal parameters. So, he created the story of travelers at a resort in Maui because the pandemic closed most hotels on the island. The cast and crew could take over one of the resorts and create a pandemic bubble. 
That's exactly what White did. He flew the ensemble cast of The White Lotus to Maui and hired hundreds of crew members and extras from the island. The White Lotus was filmed at the Four Seasons Resort Maui at Wailea. They had the entire resort to themselves from October to December of 2020 for their bubble.
Director Mike White on creating the characters in 'The White Lotus'
"I think there's a little bit of me in all of the characters," White explained to Hawaii Public Radio.
White laughed at the thought of having traits of so many unlikeable characters. However, he explained that the most straightforward character to write was Shane Patton (Jake Lacy). He's the honeymooner who is mad that he has the wrong room at the resort. However, the man goes to extreme measures to continuously complain to the resort manager, Armond (Murray Bartlett). White believes that he has many the same traits as Shane, at times, and he's very embarrassed about it.
"He's very entitled, and he's obsessed that he got screwed over on the room," White explains. 
"In the meantime, he's ruining the honeymoon he's there to have with his new wife. I feel like there are times when I feel like I am that guy. I am embarrassed to admit it."
Then the director added that those moments happen to a lot of people. 
"You can get caught up in these little slights or these little things that you think you need, but in the end, you're missing the big picture," White added. "In a weird way, that character was very easy to write."
Although he's not happy that he's most like Shane, at least White admits his faults, unlike the arrogant husband in The White Lotus.
White on writing the character of Paula
In the same interview with Hawaii Public Radio, White gave more insight into writing the other characters. He felt that Shane was the easiest character to write, but Paula's was "trickier."
"I wanted to really feel her," White explained to the outlet. "She ends up doing something that's a little transgressive. I really wanted the audience to be with her. It was a delicate dance, strident to righteousness. I wanted people to really understand the reasoning behind the things that she does in the show."